Signatories included the authors Philip Pullman and Sir Terry Pratchett; broadcasters Dan Snow and Nick Ross, the philosopher AC Grayling; and the gay rights activist Peter Tatchell. They expressed concern at the "negative consequences" of the Prime Minister's assertion in a country where most people do not describe themselves as Christian.
But The Daily Mail reported that Farooq Murad, from the Muslim Council of Great Britain, said: "No one can deny that Britain remains largely a Christian country, with deep historical and structural links with the established Church. The 2011 census indicates that more than 60 per cent of the English self-identify as Christian. We respect that."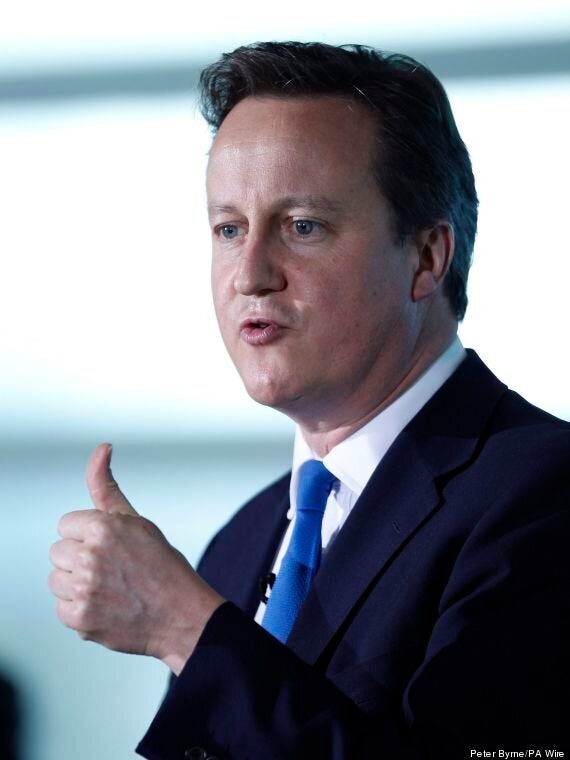 David Cameron made a rare public expression of faith when he described Britain as "a Christian country"
The paper also quoted Lord Indarjit Singh, of the Network of Sikh Organisations, who told the paper: "Christianity is the religion of the majority. It is not the greatest sin to say this. What is of greater concern is the letter in response, which says we are not a religious country."
The letter protesting Cameron's claims said the notion of "Christian" Britain was at odds with the country's "largely-non religious society".
"We wish to object to his repeated mischaracterising of our country as a 'Christian country' and the negative consequences for our politics and society that this view engenders," the letter, published in the Daily Telegraph, said.
"Repeated surveys, polls, and studies show most of us as individuals are not Christian in our beliefs or our religious identities and at a social level, Britain has been shaped for the better by many pre-Christian, non-Christian, and post-Christian forces.
"We are a plural society with citizens with a range of perspectives and a largely non-religious society. To constantly claim otherwise fosters alienation and division in our society."
Anil Bhanot, of the Hindu Council UK, told The Daily Mail he was "grateful" for Christianity's inclusive attitude towards other religions and pointed out that many British Hindus even celebrated Christian holidays.
"I attend the Commonwealth service at Westminster Abbey each year," he added. "I gave my nieces and family Easter eggs on Saturday. Many Hindus celebrate Christmas, although they do not go to church, because they are living in Britain. As long as religion is not imposed there is no problem."
Related