As hope fades once again in the search for the missing Malaysia Airlines flight MH370, investigators have sparked new speculation that the plane may not have crashed into the southern Indian Ocean after all.
The investigations team may have been "looking in the wrong place" and the plane could have landed elsewhere, according to a report by the Malaysian New Straits Times, quoting investigation sources.
RELATED
Was Passenger Jet Shot Down By American Military Forces?
Debris Found On West Australian Beach Investigated
Members of the International Investigation Team based in Kuala Lumpur told the paper they may be forced to start the investigation from scratch, after 45 days of searching for the Boeing 77-200ER.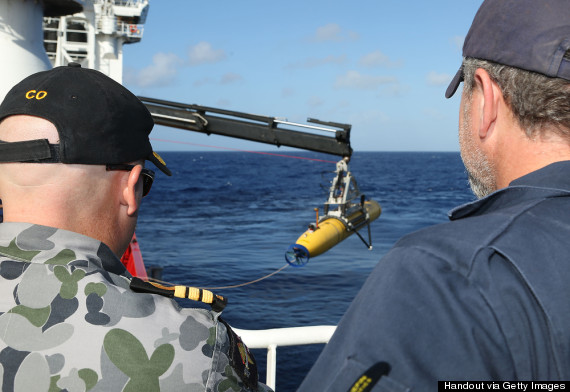 Twenty-six nations have been involved in the search for Malaysia Airlines Flight MH370
Prime Minister Najib Abdul Razak announced in a press conference last month that the plane had crashed into the southern Indian Ocean.
And although pings matching the frequency of those from a black box recorder were identified by a Chinese and an Australian ship, no debris has been found from the plane.
"We may have to look into this if no positive results come back in the next few days - but at the same time the search mission in the Indian Ocean will go on," an investigation source told the paper.
"The thought of it landing somewhere else is possible as we have not found a single piece of debris that could be linked to MH370.
"However, the possibility of a specific country hiding the plane when more than 20 nations are searching for it, seems absurd."
It is possible that the team are "looking for the plane in the wrong place", the paper quoted him as saying.
"We can't focus on one place too long as the ocean is very big although the search team has been following the leads received and analysed. It is by luck if we find the wreckage using the Bluefin 21...there is no physical evidence and we are totally depending on scientific calculations from day one including from the pings."