Pictures of the day from The Huffington Post brings you the very best news and sports images, from around the world chosen and created by our own photo editors, Elliot Wagland, Tahira Mirza and Michael Cripps.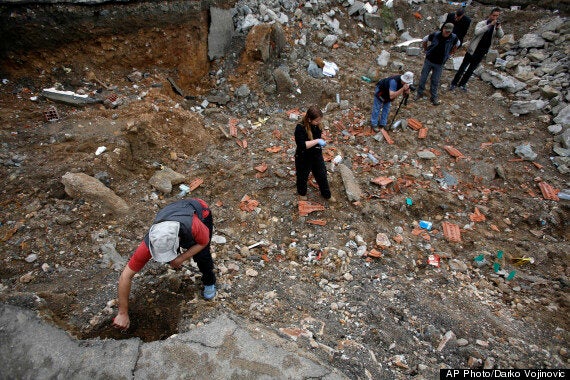 Forensic experts inspect part of a mass grave site in the village of Rudnica, 280 kilometers (170 miles) south of Belgrade, Serbia, where at least 250 bodies of ethnic Albanian victims of the 1998 - 99 Kosovo war are believed to be buried. Divers look for people believed to have been trapped in the sunken ferry Sewol in the water off the southern coast near Jindo, south of Seoul, South Korea.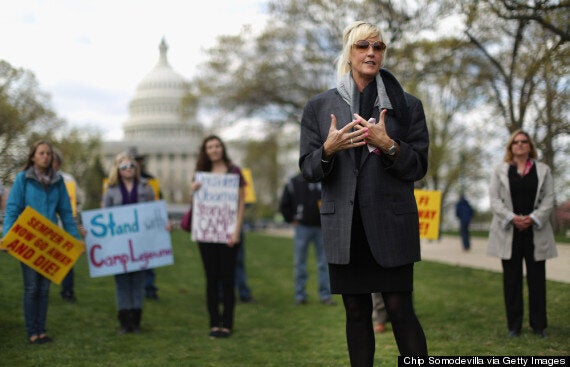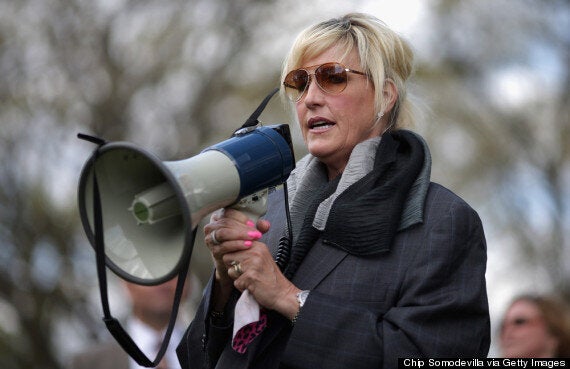 Consumer advocate Erin Brockovich addresses a rally against the federal government's support for what they say is a known polluter on Capitol Hill.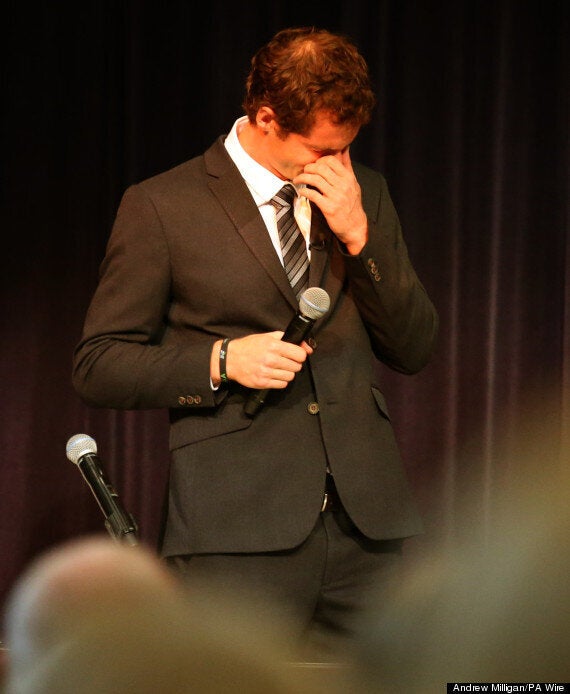 Wimbledon champion Andy Murray makes an emotional speech during the presentation of the Freedom of Stirling, presented to him at a special council meeting at his old school, Dunblane High, in his home town this morning.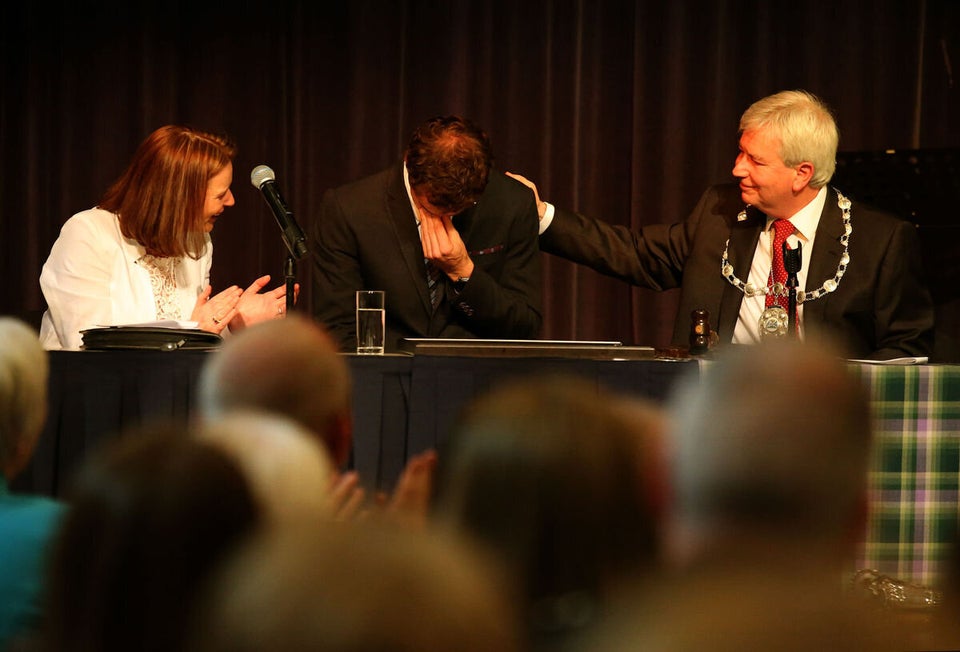 Andy Murray honoured
Lily Allen's new video Sheezus just got all psychedelic on us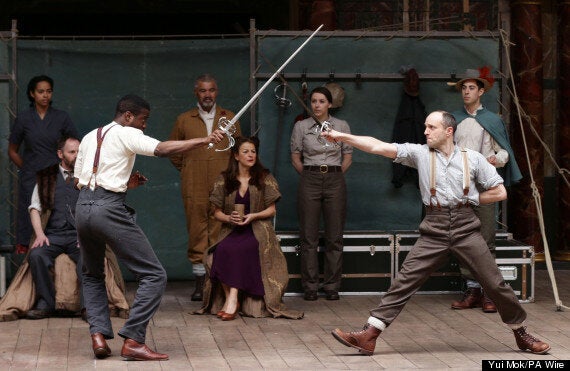 Actors on stage performing a scene from the play, at the launch of Shakespeare's Globe Theatre's two-year world tour of Hamlet, to mark the 450th anniversary of Shakespeare's birth.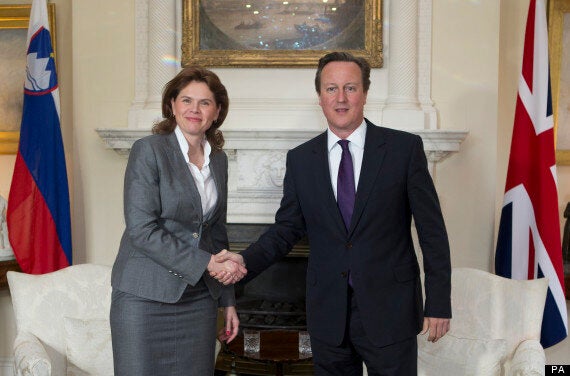 Britain's Prime Minister David Cameron, right, greets Prime Minister of Slovenia Alenka Bratusek inside Downing Street in London, Wednesday, April, 23, 2014.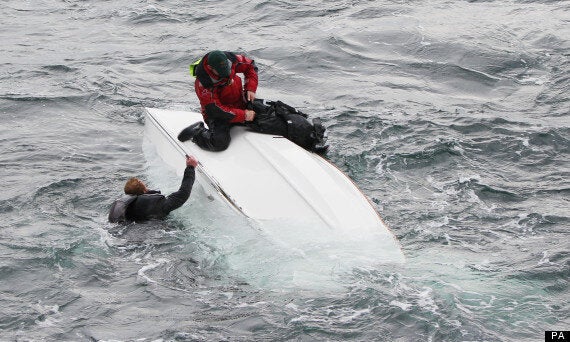 Handout photo issued by the Ministry of Defence of two sailors who were rescued by crew aboard HMS Blyth off the Ayrshire coast yesterday afternoon, after their dinghy capsized a mile-and-a-half from land, whilst the warship was on its way to the Mediterranean.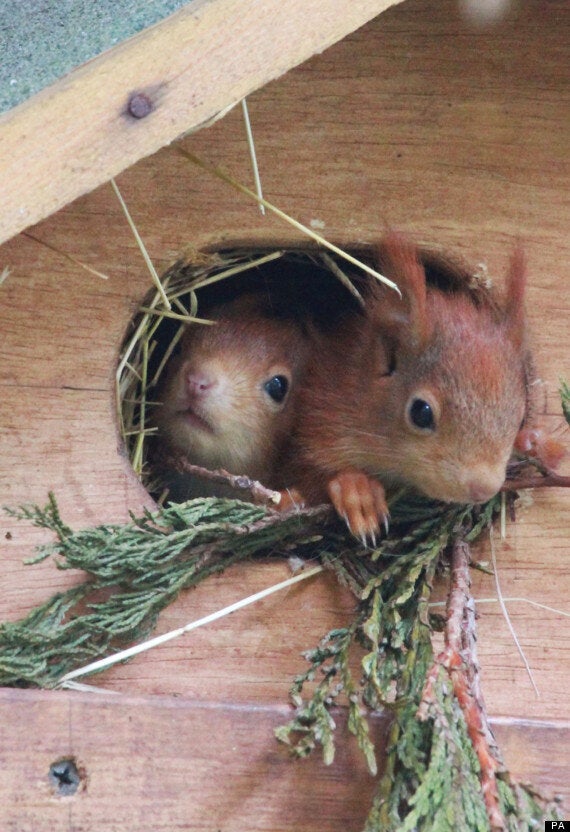 Photo issued by Pensthorpe Conservation Trust of two baby squirrels from the latest litter of Tortoiseshell, a red squirrel who has been hailed as a supermum after giving birth to her 48th kitten in seven years.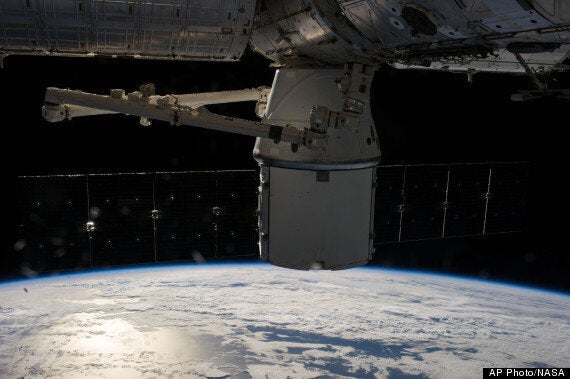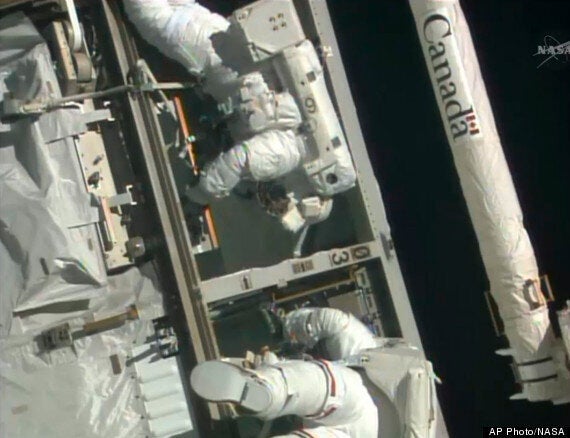 In these photo's provided by NASA, the SpaceX Dragon capsule is berthed at the International Space Station as photographed by the Expedition 39 crew members onboard the orbital outpost. Two NASA astronauts aboard the International Space Station then conducted a spacewalk to replace a failed backup computer relay system on the space station's truss.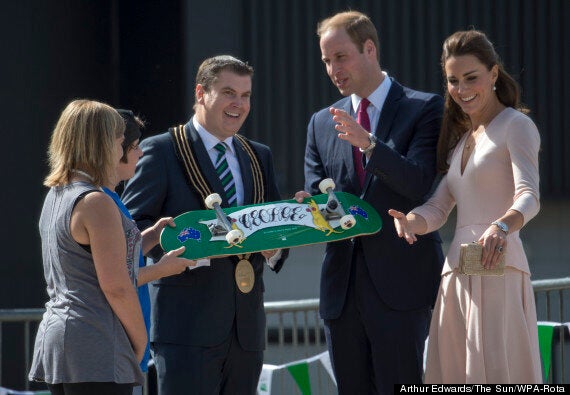 The Duke and Duchess of Cambridge are presented with a custom skateboard for Prince George outside the youth community centre The Northern Sound System in Adelaide, Australia, during their official tour to New Zealand and Australia.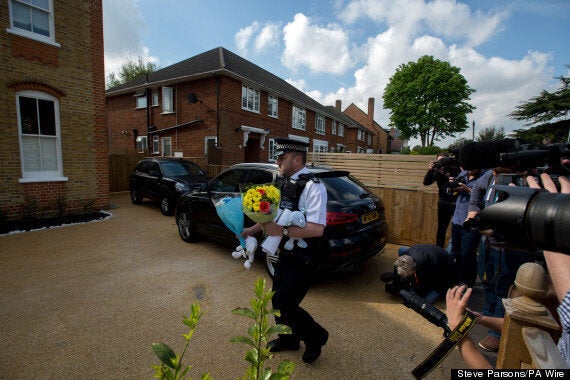 A police officer carries some floral tributes at a house in New Malden, south London, after a woman was arrested following the discovery of three dead children at the address.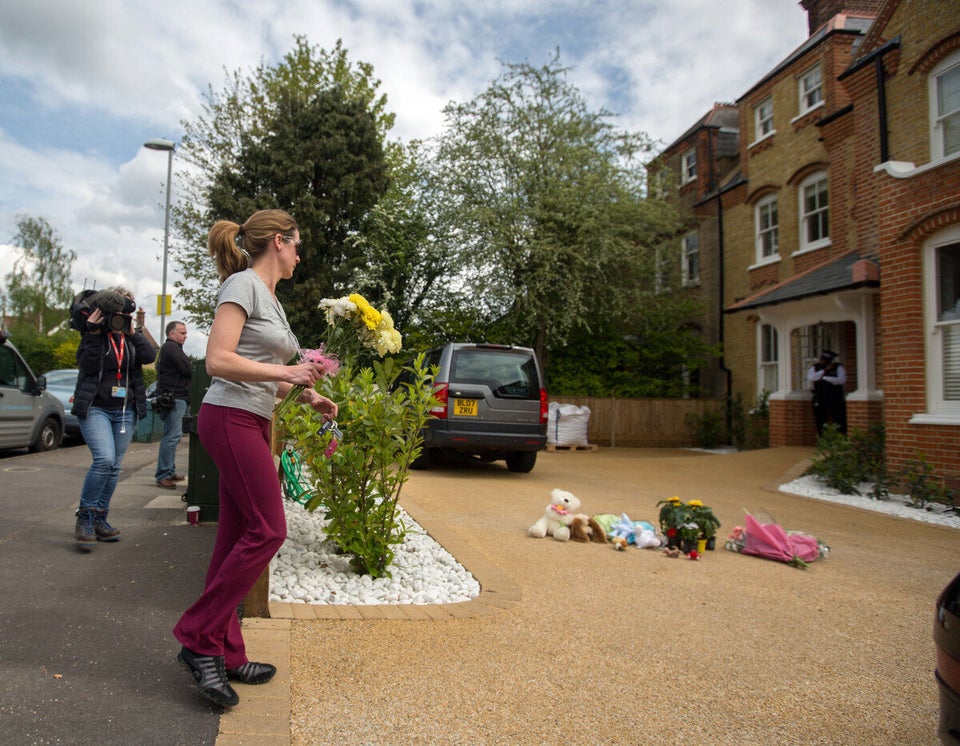 New Malden deaths A lemur called Yoda who resides at Dudley Zoo is feeling patriotic today (Apr 23) as he flies the flag for St George's Day. The West Midlands' tourist attraction will be marking St George's Day by flying the flag atop 11th century Dudley Castle, then carrying on the fun over at Lemur Wood where cheeky small primate, Yoda, marks his 12th birthday. Head of Media and Communications, Jill Hitchman said: "Yoda is a big character and always gets involved with anything that happens in Lemur Wood, and true to form he ran off with one of the St George's flags we were using to decorate the site. "But as it's his birthday we're holding a double celebration today - one for Saint George and the other for Yoda!"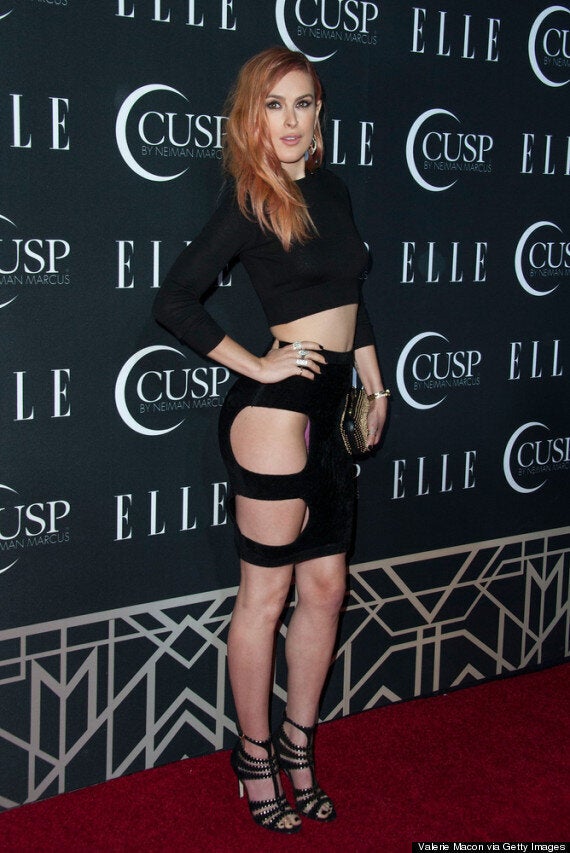 Actress Rumer Willis arrives at ELLE's 5th Annual Women In Music Concert Celebration Presented by CUSP By Neiman Marcus at Avalon in Hollywood, California.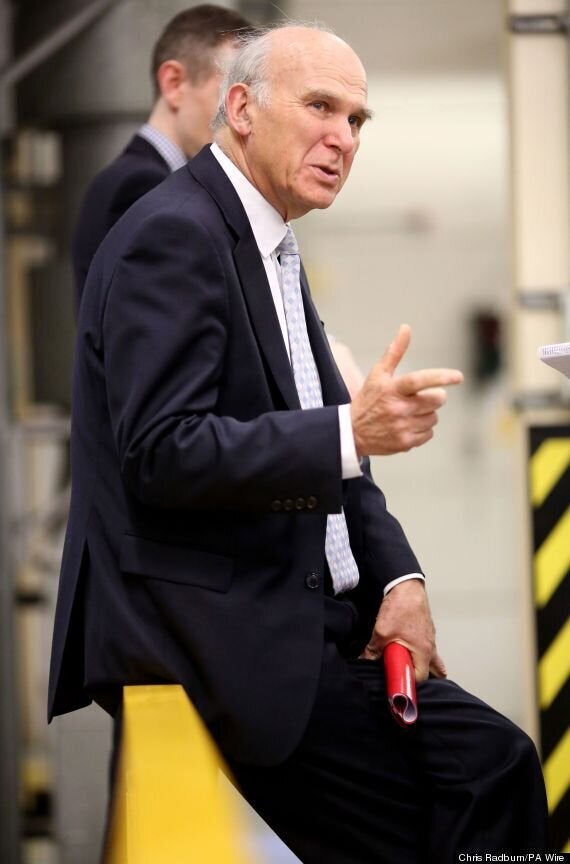 Business Secretary Vince Cable during a visit to Ford Technical Centre at Dunton, Essex, after Mr Cable announced that projects will put Formula 1 technology into buses and diggers and develop the next generation of engines are to receive money from a joint 1 billion Government-industry fund.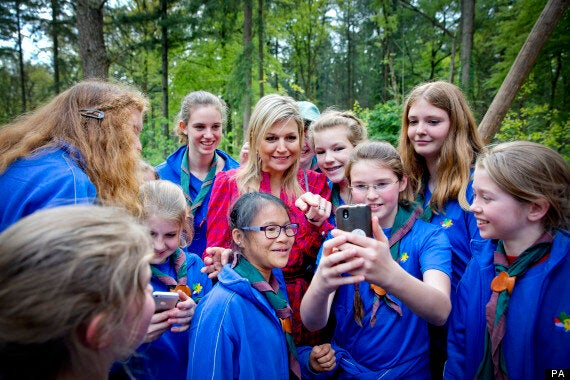 Queen Maxima of The Netherlands visits girls scouting group of Scouting Lunteren. Queen Maxima is patroness of Scouting Netherlands.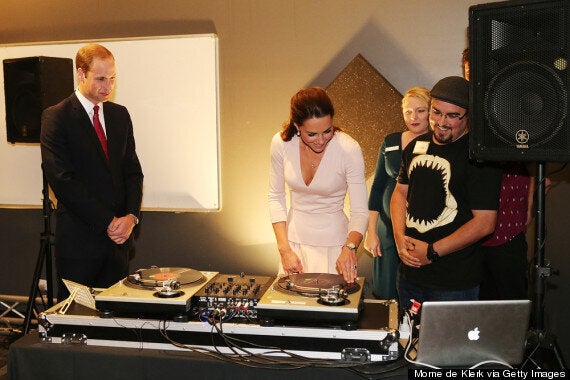 Prince William, Duke of Cambridge, looks on as Catherine, Duchess of Cambridge is shown how to play on DJ decks at the youth community centre, The Northern Sound System in Elizabeth on April 23, 2014 in Adelaide, Australia. The Duke and Duchess of Cambridge are on a three-week tour of Australia and New Zealand, the first official trip overseas with their son, Prince George of Cambridge.