The Duke and Duchess of Cambridge are nearing the end of their Australian adventure.
The royal couple have had a very busy 10 days as they've ventured from New Zealand and all over Australia picking up gifts for Prince George along the way.
They've also been followed by the official press pack and have been more than happy to oblige with quite a few photocalls and Wills and Kate were happy to pose with or next anything put in front of them.
Take a look at the gallery below for the Duke and Duchess of Cambridge standing in front of things.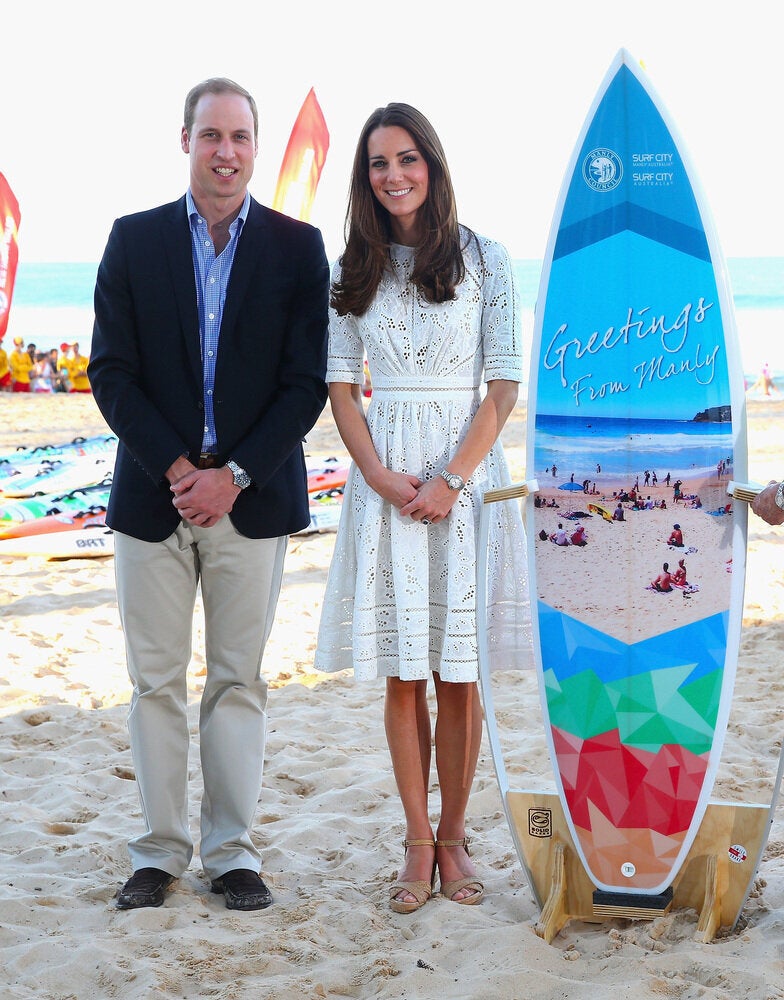 The Duke and Duchess of Cambridge, standing in front of things