A Swiss artist has been squeezing paint-filled eggs out of her vagina, allowing them to burst colourfully onto blank canvases.
Yes, you read that right. Milo Moiré has been diligently haunched over a pair of stepladders, laying her "PlopEggs" all in the name of art.
Moiré's very public and very naked performance art took place outside this year's Art Cologne fair in Germany.
The 31-year-old told Huffington Post UK: "I'm aware that my art, specifically my performances polarize and generate loud criticism.
Scroll down for more NSFW pictures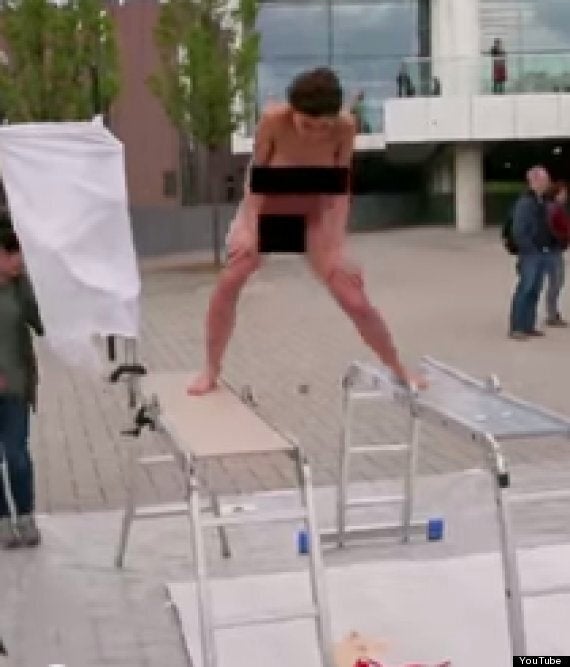 Milo Moiré says her work is about much more than just her naked body
"I'm interested in pushing boundaries through art, living and expressing my art with my body and mind while opening mental doors.
"It's more than just my naked body, my vagina… a lot of people out there are reflecting and I accept when someone doesn't understand the meaning of my art. Art is personal.
"When I perform I'm at one with myself, focused and calm. I feel strong, because I'm absolutely convinced about my work."
And was she chilly during her outdoor experiment?
"I got goose pimples and trembling teeth because there was a glacial wind. I was cold," Moiré admitted.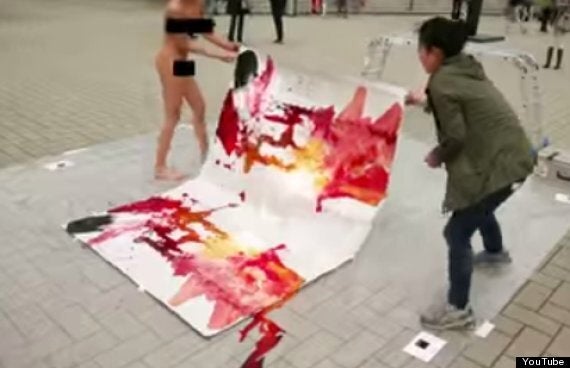 Moire has named the work 'PlopEggs'
"The next egg holds a different colour and thus arises gradually, accompanied only by loud 'plops', an abstract work - archaic, uncontrollable and intuitive. At the end of almost meditative type-birth-performance, the stained canvas is folded, smoothed and unfolded to a symmetrical mirror image of surprising colours and powerful because of universal symbolism.
"The resulting directly from the vagina image is instantly chains of thought-free - over creation fear, the symbolic power of the casual and the creative power of femininity. "
The Guardian's Jonathan Jones seems unconvinced, however.
"It is – as no doubt you perceive – a powerful feminist statement about women, fertility and creativity," he writes.
What do you make of Moiré's PlopEggs?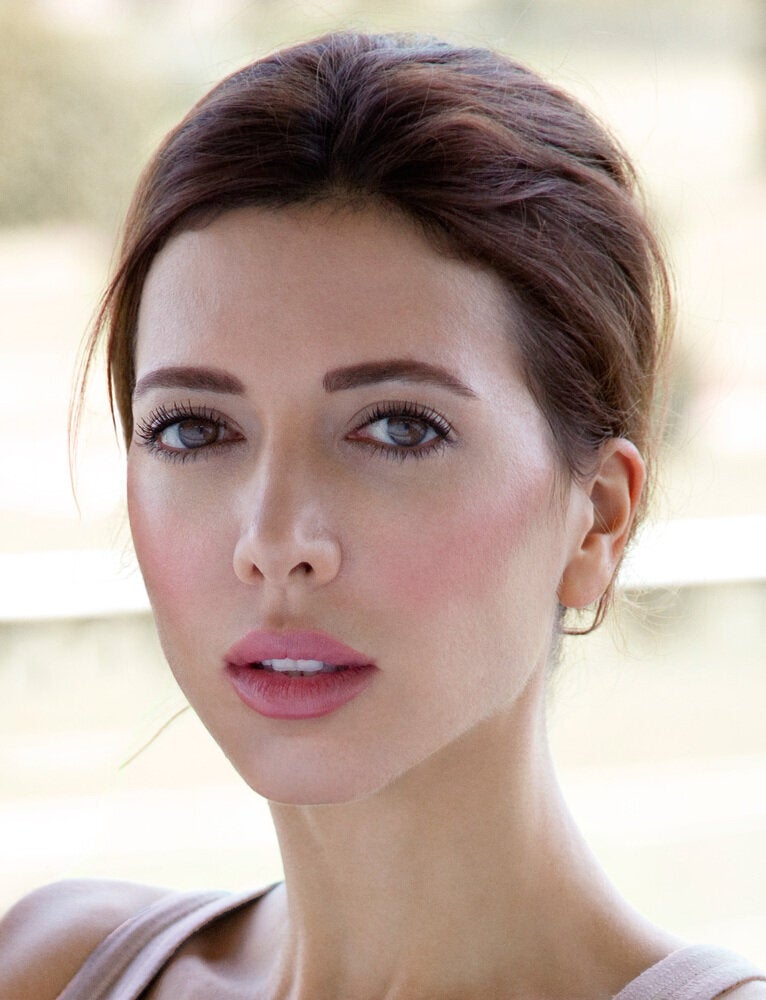 Milo Moire (NSFW)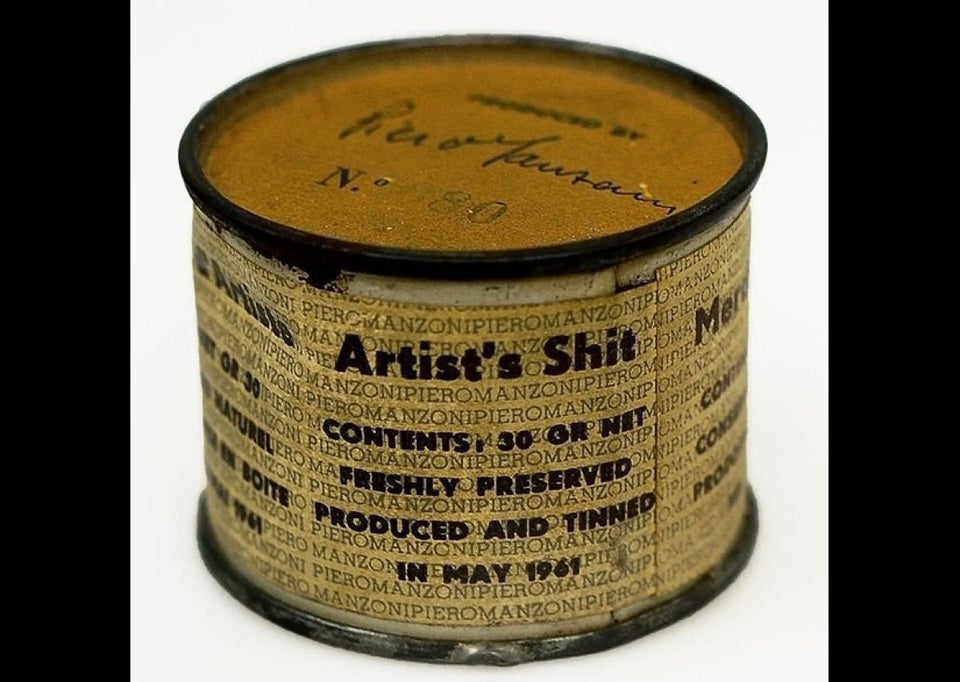 11 Shocking Acts by Artists
Related