A Kansas man about to go on trial for first degree murder has asked for the huge 'MURDER' tattoo on his neck to be removed or covered by a professional tattoo artist before he appears in court.
Jeffrey Chapman fears the word 'MURDER' - spelled out in mirror-image letters across his neck – could prejudice a jury, the Associated Press reports.
Prosecutors say they won't object to Chapman covering his tattoo, but Barton County Sheriff Brian Bellendir says he is against transporting him to a tattoo parlour – which is the only place tattoo artists are allowed to practice under Kansas law.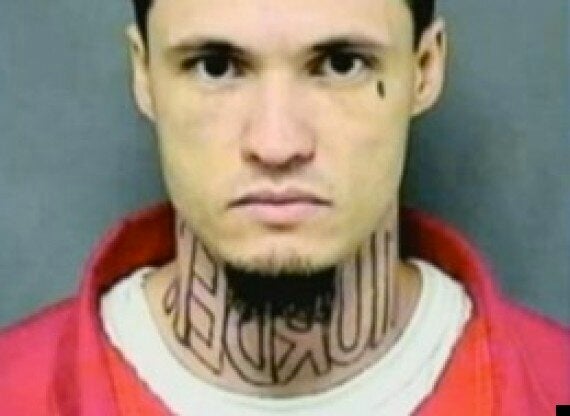 Jeffrey Chapman is accused of murdering Damon Galliart
Chapman is accused of murdering Damon Galliart, whose body was found by hunters in a roadside ditch in Barton County in 2011.
A motion filed by Chapman's defence attorney Kurt Kerns was reported by the Great Bend Tribune.
"Mr Chapman's tattoos are not relevant to any material facts and Mr Chapman asks for the court to exclude any mention of his tattoos at trial and further to be allowed to cover them up in an appropriate manner.
"The fact that he has 'MURDER' tattooed across his neck is irrelevant to the State's case and extremely prejudicial to Mr Chapman if introduced or observed by the jury."
Witchita defence attorney Charlie O'Hara agrees that Chapman's tattoo could cause problems at trial.
Chapman's trial is due to start on 28 April.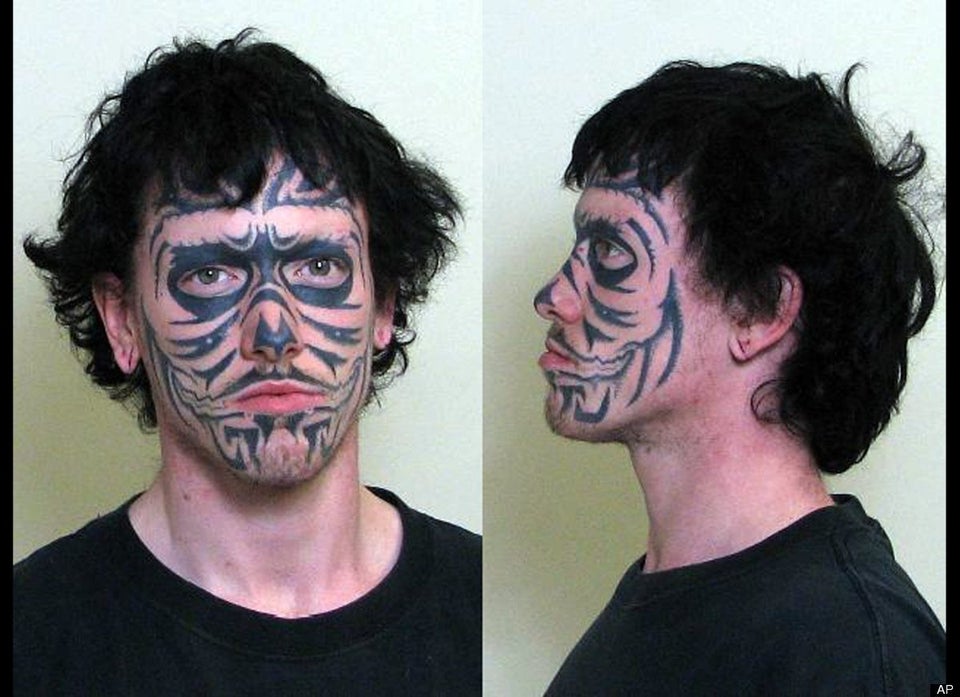 Mugshot Tattoo Legends