Chelsea manager José Mourinho is considering surrendering the Barclays Premier League title to Liverpool by fielding a weakened team at Anfield on Sunday ahead of the Champions League semi-final second leg with Atlético Madrid.
Mourinho's team drew 0-0 at the Vicente Calderón Stadium, but goalkeeper Petr Čech was ruled out for the season with a dislocated shoulder and captain John Terry suffered will miss the return leg in a week's time with an ankle injury.
Striker Samuel Eto'o (knee) and Belgium playmaker Eden Hazard (calf) are also doubts, while midfielders Frank Lampard and John Obi Mikel are suspended for Atlético's visit to west London.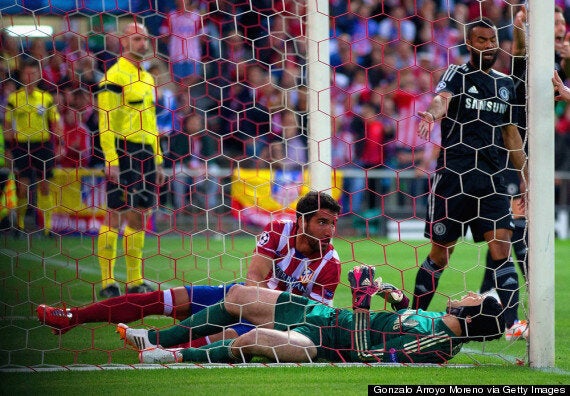 Čech is out for the remainder of the season with a dislocated shoulder
Chelsea are five points behind Liverpool following their shock 2-1 defeat to Sunderland on Saturday and Mourinho believes Europe is now the priority.
"I can't decide by myself," said Mourinho. "I think that's a decision I have to listen to the club. I'm just a piece, I'm just the manager and no more than that.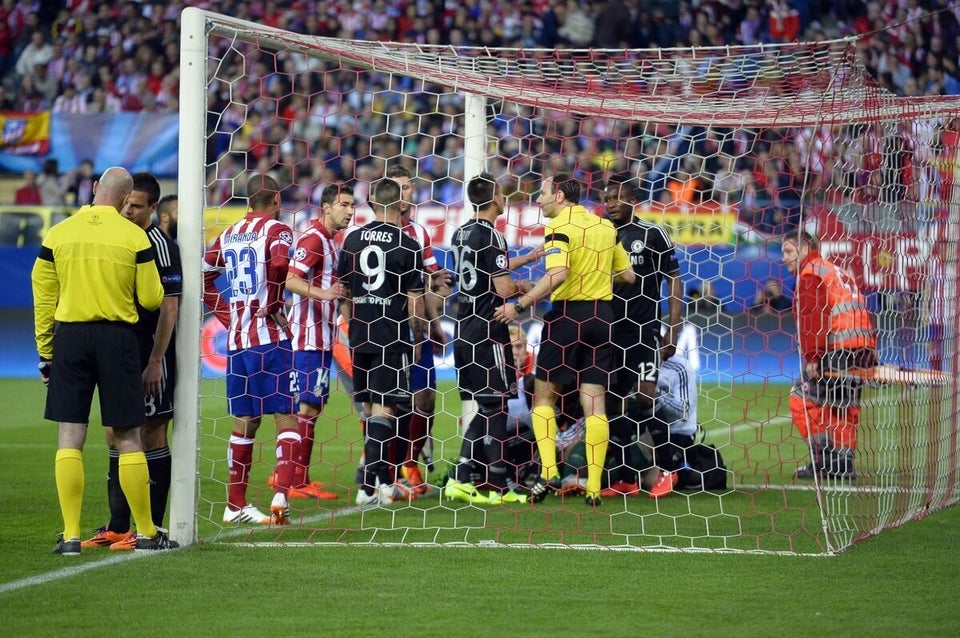 Atlético 0-0 Chelsea
"I think the fact that the match is on Sunday puts the problem out of my hands. We represent English football and we are the only English team that is European competition. Spain has four and gave them all the conditions to try to have success.
"I know what I would do but I have to speak with the club. I would play with the players that are not going to play Wednesday."