'Britain's Got Talent' star Lettice Rowbatham has already come up with a fantastic name for her growing fanbase, dubbing them 'Lettice Leaves'.
The violinist was a huge hit with judges and fans on the most recent 'BGT' show and now she's opened up about her hopes for the show, insisting that she is taking things seriously, despite completing her first audition with a huge hangover.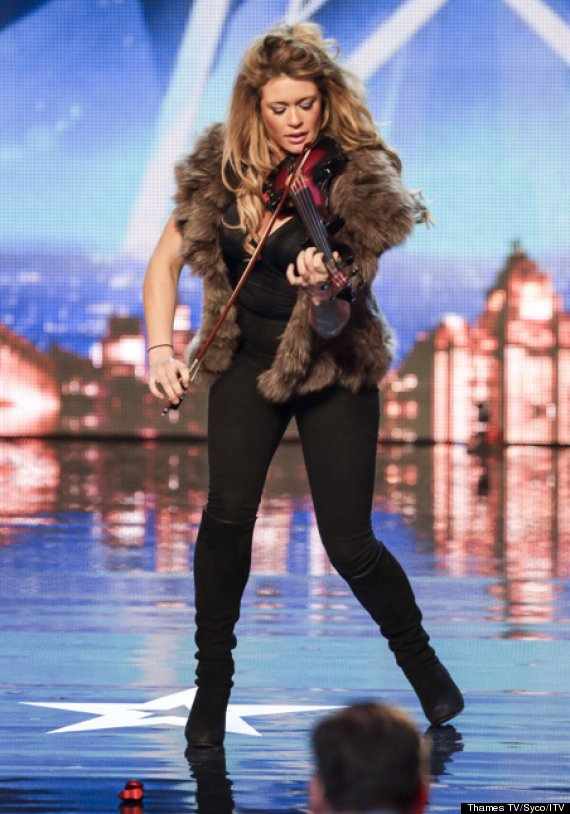 Lettice performs on 'BGT'
Lettice, who previously turned down the chance to star in 'Made In Chelsea' in order to focus on her music career, also revealed that she doesn't consider herself posh.
"I don't think I'm posh," she stated, describing her family as "all quite hippy… We have a lot of love!"
Lettice also seems to slightly regret turning up for her audition after a heavy night out, though she has revealed her sister arranged the audition, so she didn't actually know what was happening until the just hours before.
"If I go through i would like to show people that I really do care," she explained.
David Walliams caused controversy in the most recent show, when he pressed the golden buzzer to put singer Cristian Spridon through to the live semi-finals.
The joker received plenty of criticism on Twitter, before jokily hitting back and writing: "It's been a difficult 24 hours."
Watch the video above to see the full interview with Lettice.
LIKE US ON FACEBOOK | FOLLOW US ON TWITTER