Stephen Sutton, 19, has been battling colorectal for three years and gave a 'final thumbs up' yesterday morning.
Stephen had originally intended to raise £10,000 for charity but this target was quickly smashed after he gained the support of celebrities such as Piers Morgan and Jason Manford.
And Manford doesn't want to stop there...
Raising the money was number one on his bucket list of 46 wishes including hugging an elephant:
Crowd-surfing in a rubber dinghy:
Along the way he has met bands, celebrities and all manner of famous folk:
He even got to read the news... sort of.
Truly inspirational stuff.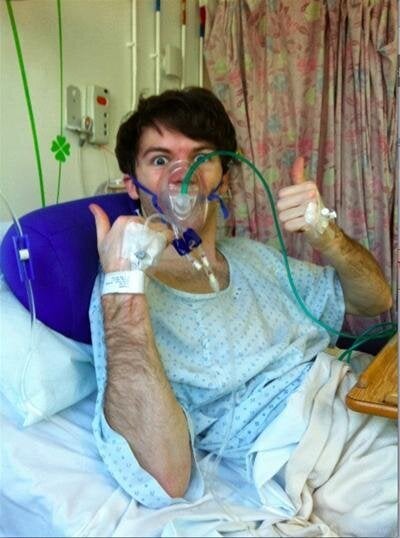 Stephen Sutton #StephensStory
Related