Tom Hardy might need to arrange some singing lessons pretty quickly, as he's confessed to being a terrible singer, despite the fact he's about to play the lead role in the Sir Elton John biopic.
It was announced last year that Tom would be starring as the iconic British musician in the film 'Rocketman' - a slight departure from his previous roles in gangster films 'Rocknrolla' and 'Layer Cake' - but he's now admitted his vocals might need some work.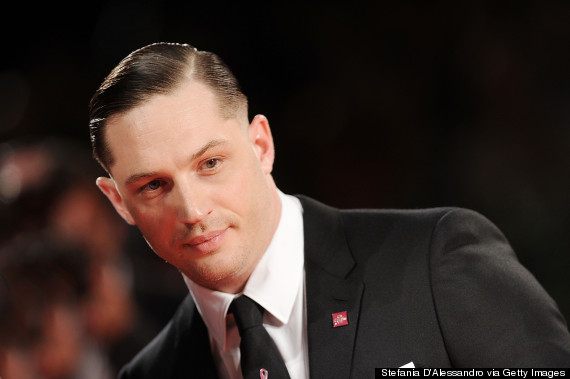 Tom Hardy
He told the Wall Street Journal the thought of performing Elton John's hits for the film was "terrifying" him, adding: "I can't hold a tune to save my life. God knows how I'm going to do that.
"But then I couldn't cage fight before I'd gotten in with 'Warrior'... And I still can't. I'm not supposed to be a cage fighter. I'm only playing one."
Sir Elton has previously expressed his enthusiasm at the fact that Tom will taking on the lead role, telling Graham Norton: "I wanted a serious actor and I'm so thrilled he is doing it.
"I've spent a lot of time with Tom already... We are very much alike - you wouldn't think so and certainly not physically."
Meanwhile, one of the film's producers has revealed Tom was the only actor they wanted for the part, saying: "He was kind of the only name on our list."
It was reported earlier this year that Tom was losing weight for the film,currently slated for release in 2015, which will focus on Elton's life after coming out of rehab.
href="http://www.facebook.com/HuffPostUKEnt"target="_hplink">LIKE US ON FACEBOOK

| FOLLOW US ON TWITTER