Two daredevils have set a new world record for base-jumping, plummeting headfirst off the world's tallest building, Dubai's Burj Khalifa.
Fred Fugen and Vince Reffet, who leapt from the top of the 2,717-foot tall skyscraper, trained for the jump in the mountains of Switzerland, and though they aren't the first to jump from the world famous landmark, a special platform was built adding an extra 500 feet to the height to ensure the world record was secured.
"This was the jump of a lifetime and an achievement of three years of hard training," said Fugen after landing safety. "I am glad we landed successfully, accomplishing a lifelong dream."
The additional structure on top of the building that allowed the jumpers to get above the previous world record took three days to build, and when finished comprised a three by one metre platform, it's construction made all the more difficult by the city's changing weather.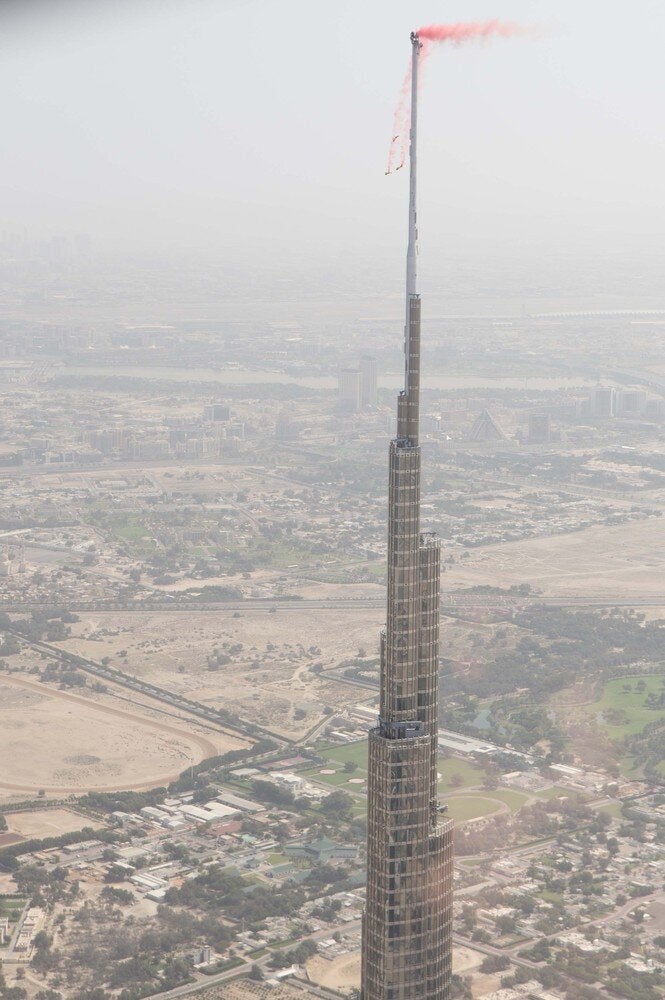 World Record Dubai Base Jump
Popular in the Community