Vulnerable asylum seekers were left in "unacceptably poor" accommodation following a bungled Home Office project, an influential committee of MPs has said.
Three firms were awarded contracts in March 2012 to provide housing for 23,000 asylum seekers in an attempt to streamline services and save money but a report has found two of these, G4S and Serco, had no experience of providing this and were not up to the task, a report by the Public Accounts Committee (PAC) has said.
The three companies - G4S and Serco, along with Clearel, which did have such experience - were brought in to replace 22 separate contracts providing accommodation for asylum seekers, run by 13 different suppliers including local authorities, private and voluntary providers.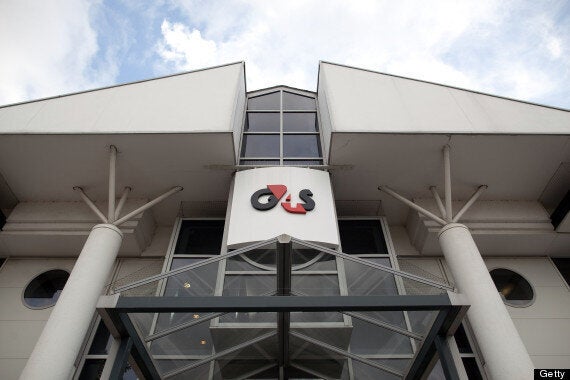 Two companies, including G4S, provided asylum seeker housing despite lacking experience of this
The six new regional contracts were expected to save £140 million over seven years. But more than a year in the scheme had only saved £8 million.
PAC chair Margaret Hodge said: "The change was poorly planned and badly managed and is unlikely to yield the savings intended."
The report questioned why the the Home Office did not allow sufficient time for the the transition of contracts to the new firms.
It said: "Two, G4S and Serco, had no previous experience of accommodating asylum seekers. Instead of brokering a smooth transition between outgoing and incoming contractors and with local authorities, the Home Office short-sightedly decided to take a hands-off approach and only allowed three months to get the new contracts up and running."
The PAC also criticised the two companies for failing to inspect and check the properties before taking them over, which led to delays, increased cost and "disruption and confusion" to vulnerable people.
Ms Hodge said: "The standard of the accommodation provided has often been unacceptably poor for a very fragile group of individuals and families.
"The companies failed to improve quality in a timely manner. None of this was helped by the Department's failure to impose penalties on contractors in the transition period.
"It is disturbing that over a year into the contract the accommodation is still not of the required standard and the Department has only chalked up £8 million in savings."
The committee also criticised the Home Office for choosing to rely on fewer and larger contractors, a decision which it called "risky" and said was at odds with the government's commitment to encourage smaller businesses to deliver public services.
Expert knowledge from specialist providers had been lost, the PAC said, leaving fewer options available to the government if a contractor failed.
It also said the government and its contractors failed to set up a proper working partnership and share information such as predictions of demand for accommodation for asylum seekers.
The committee called on the Home Office to revise its savings forecasts and not change its contracting model without "a clear business case justifying that change".
Ms Hodge said: "The Home Office must insist adequate plans are in place for how it will manage the introduction of any new contracts in the future, including an understanding of what will be inherited from previous contractors, and clear arrangements for exiting previous arrangements."