Beyoncé has struck a pose for Time's 100 Most Influential People issue and looks nothing short of sensational on the magazine's cover.
The 'XO' singer is one of the 41 women on Time's 2014 Most Influential list and the mag has praised her record-breaking album sales and ability to inspire and ignite conversations about feminism.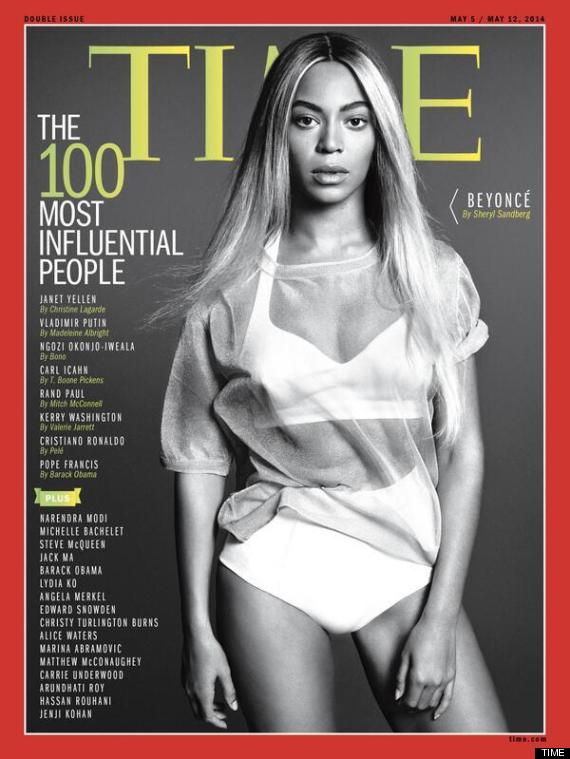 Beyoncé's cover
"Beyoncé smashed iTunes sales records held by both genders and she did it with songs about topics that have often been relegated to the women's issues niche," it reads. "She sings about marriage, body image, and motherhood and included a cameo by a Nigerian writer in a music video and it didn't just sell, it ignited a conversation about feminism around the world."
Beyoncé's stunning cover photo shows the star sporting white high-waisted shorts and a crop top, with a sheer jumper over the top.
Other women on the list include Miley Cyrus, who is praised for her record-breaking 'Wrecking Ball' video, and actress Kerry Washington.
Benedict Cumberbatch also features and fellow British actor Colin Firth has penned a few words about the 'Sherlock' actor for the magazine.
LIKE US ON FACEBOOK | FOLLOW US ON TWITTER