A Czech pensioner has cheated death after being clipped by a train as he tried to nip through a closed rail crossing.
Meanwhile his shoe is flung high into the air, coming to rest some yards away from him.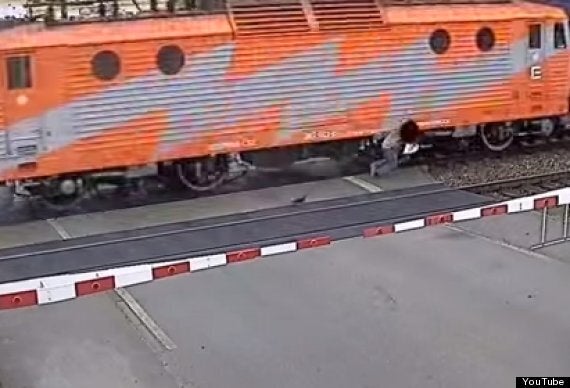 Thar she goes: The man suffered a minor leg injury. But lost a shoe
After waiting for the train to pass, he scrambles back up and begins to hunt for his shoe.
According to the video's uploader, police spokeswoman Iva Blanenská Šebková said: "The man was very lucky, he suffered a leg injury, but there is no danger to life."
Disturbingly, the occupants of a car within shot simply drive through the barriers without stopping to enquire after the old chap.