 Inflammatory changes to the Wikipedia page for the Hillsborough disaster were made by government computers behind Whitehall's secure intranet, according to the Liverpool Echo.
The report by the newspaper has led the Cabinet Office to launch "urgent inquiries" on Thursday evening, with the Echo claiming revisions to the Wikipedia page were made five years ago on the 20th anniversary of the tragedy, and again in 2012.
Changes to the Hillsborough entry on the online encyclopaedia include the phrases "blame Liverpool fans, "You'll never w*nk alone" and "You'll never walk again".
Government computers were also reportedly used to make alterations to the Anfield Wikipedia page, with the description of former Liverpool manager Bill Shankly changed from "He made the people happy" to "He made a wonderful lemon drizzle cake".
A reference to the famous "This is Anfield" sign was also altered to read "This is a sh*thole", while the Hillsborough memorial at Anfield was changed to include "nothing for the victims of the Heysel stadium disaster", a reference to the 1985 tragedy in Brussels in which 39 people died during a game between Liverpool and Juventus.
"We thank the Liverpool Echo for bringing this to our attention," said the Cabinet Office in a statement. "This is a matter that we will treat with the utmost seriousness and are making urgent inquiries.
"No one should be in any doubt of the Government's position regarding the Hillsborough disaster and its support for the families of the 96 victims and all those affected by the tragedy."
"I don't even know how to react, it's just so sad. I hear something like that and it upsets me a great deal, it makes me incredibly sad. I'm glad somebody has found out about it but I'm frightened to be honest that we haven't known until now."
According to the Echo, the changes were made from IP addresses within government departments, including the Treasury and the Office of the Solicitor General and the Office of the Solicitor General.
Sheila Coleman, from the Hillsborough Justice Campaign, told the Echo: "We're still in the inquests and we've sat listening to the most heartbreaking accounts of that day, and then you hear about things like this. It's absolutely appalling, disgraceful."
Ninety-six people died when fans were crushed to death during an FA Cup semi-final in 1989 at Hillsborough stadium in Sheffield. A 2012 Independent Panel Report overturned the original verdict 1991 verdict on the disaster, with new inquests into the deaths currently being held.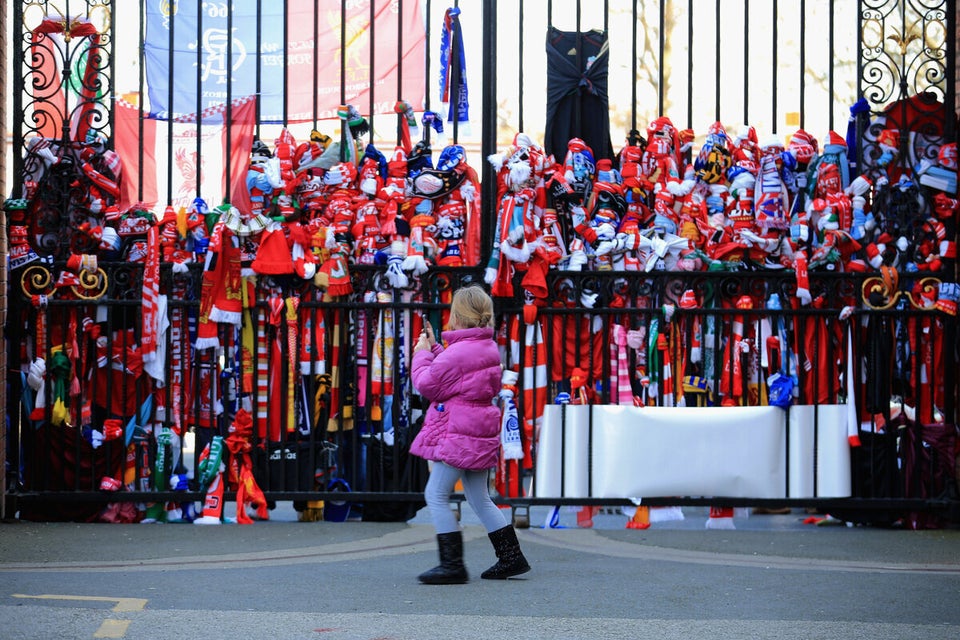 Hillsborough memorial service
Related