Pictures of the day from The Huffington Post brings you the very best news and sports images, from around the world chosen and created by our own photo editors, Elliot Wagland, Tahira Mirza and Michael Cripps.

Former Dawson's Creek star Katie Holmes mixes things up a bit and brings back some old memories with a fun Friday hairstyle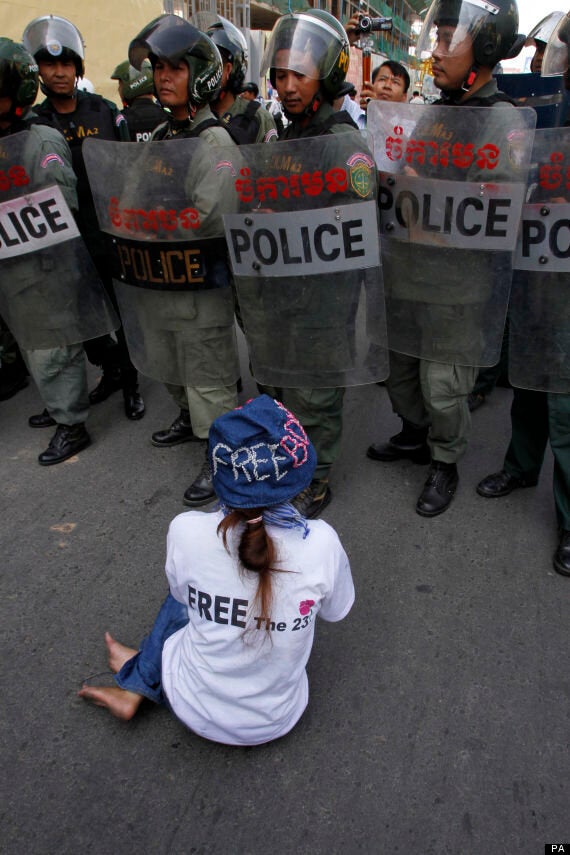 A woman from Boeung Kak Lake community sits in front of a line of local security guards near a blocked main street near the Phnom Penh Municipality Court during villagers' gathering to call for the release of anti-governments protesters who were arrested in a police crackdown, in Phnom Penh, Cambodia, Friday, April 25, 2014. Almost two dozen Cambodian factory workers and rights activists have gone on trial in connection with labor protests earlier this year that rocked Prime Minister Hun Sen's government. The moon rises in the sky above the domes of the Smolny Cathedral in St.Petersburg, Russia, Friday, April 25, 2014. One of St. Petersburg landmarks, the Smolny convent's main church was built between 1748 and 1764 by Italian architect Francesco Bartolomeo Rastrelli.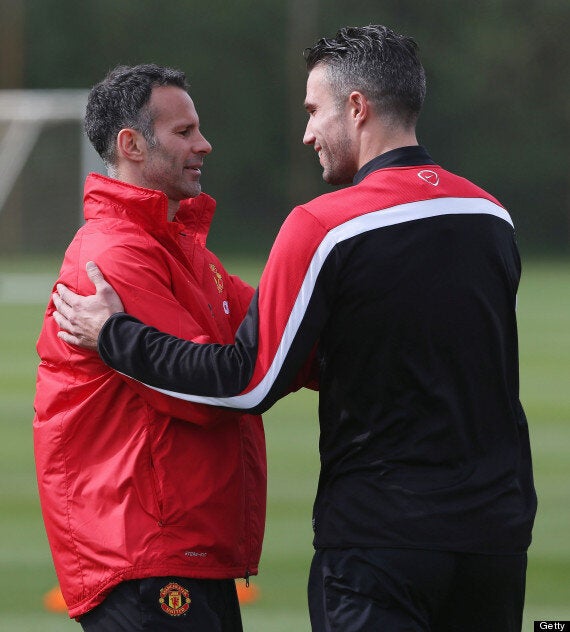 Ryan Giggs says he wants to put the smiles back onto Manchester United supporters' faces, and the players appear to have perked up after his ascension to player-manager.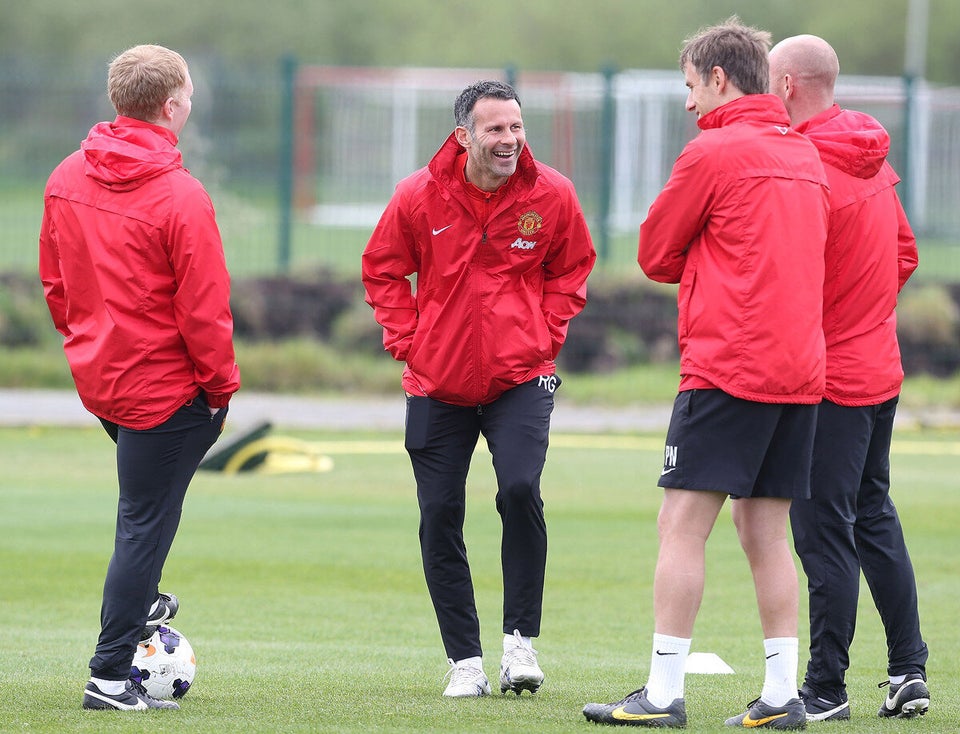 United in training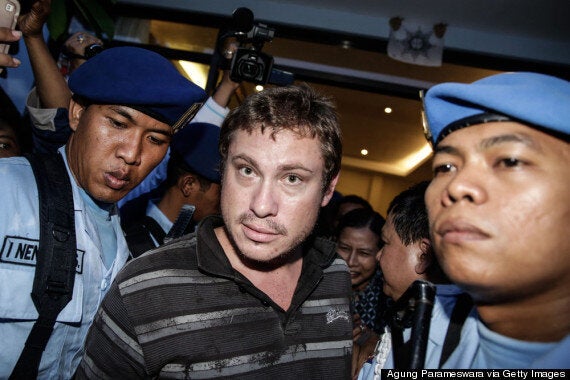 Australian Matt Christopher, (C), a passenger of Virgin Blue Australia Airplane, who is believed to have tried to enter the cockpit, is arrested by Indonesian millitary officers at International Ngurah Rai airport in Denpasar on April 25, 2014 in Denpasar, Bali, Indonesia. Early reports suggested an attempt to hijack a Virgin Australia had occured mid-flight, although Virgin has since clarified that the disturbance was caused by a drunk passenger acting aggressively and attempting to enter the cockpit.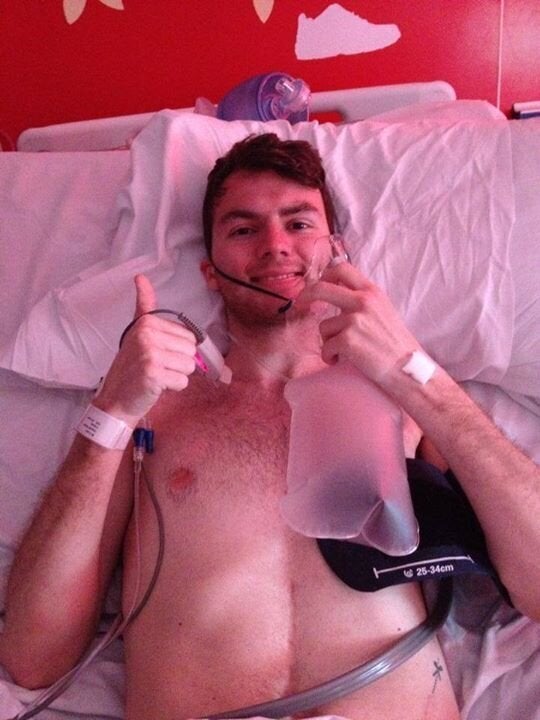 Vote On Your Favourite Pictures Of The Week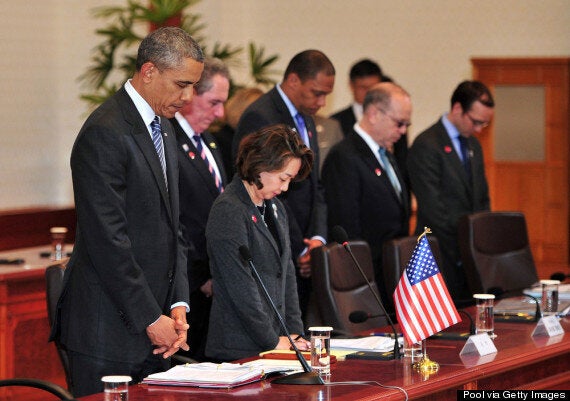 US President Barack Obama, and officials pay a silent tribute for victims of South Korea's sunken ferry 'Sewol,' during a meeting with South Korean President Park Geun-Hye at the presidential Bule House on April 25, 2014 in Seoul, South Korea. The U.S. President is on an Asian tour where he is due to visit Japan, South Korea, Malaysia and the Philippines.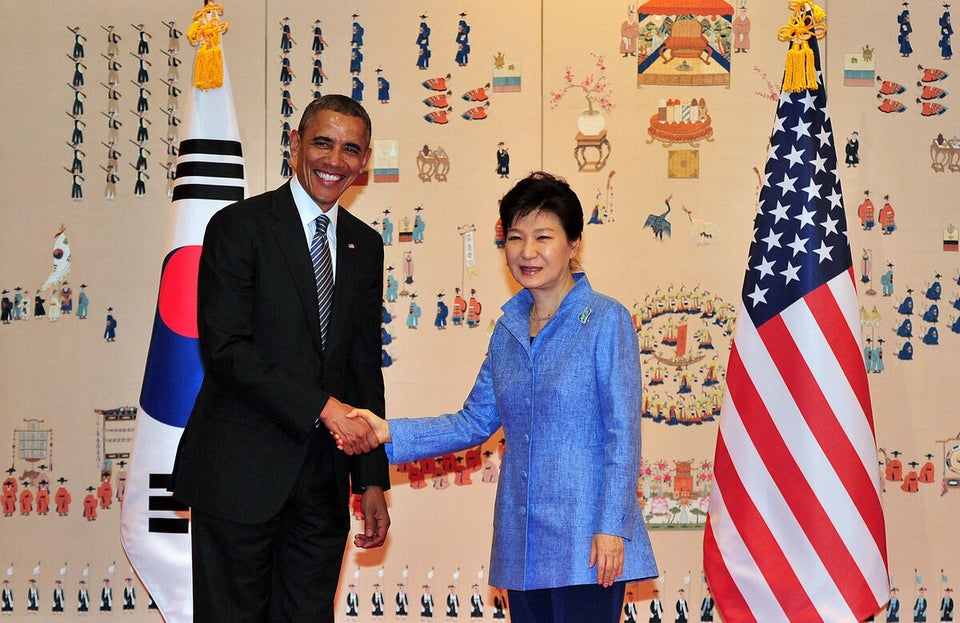 Barack Obama Asia Tour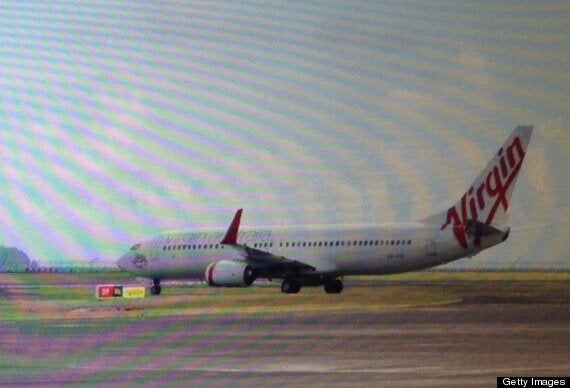 This photo taken through the window of a plane shows a Virgin Australia plane at the centre of a hijacking scare sitting on the tarmac at Bali airport in Denpasar on April 25, 2014. A drunk passenger on a Virgin Australia plane was arrested at Bali airport after triggering a hijack alert when he attempted to enter the cockpit, airline and Indonesian officials said.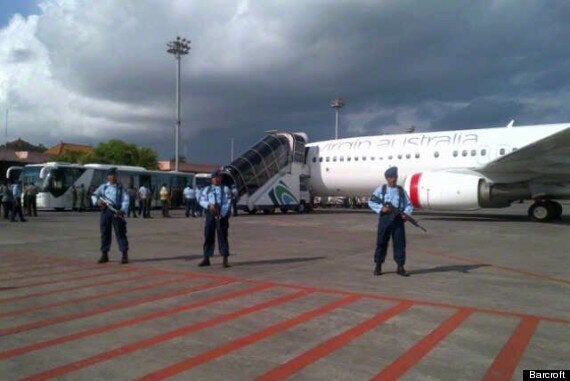 Armed police guard a passenger jet that was forced to land at Bali airport following a 'hijacking' incident today on 25 April 2014, in Bali, Indonesia.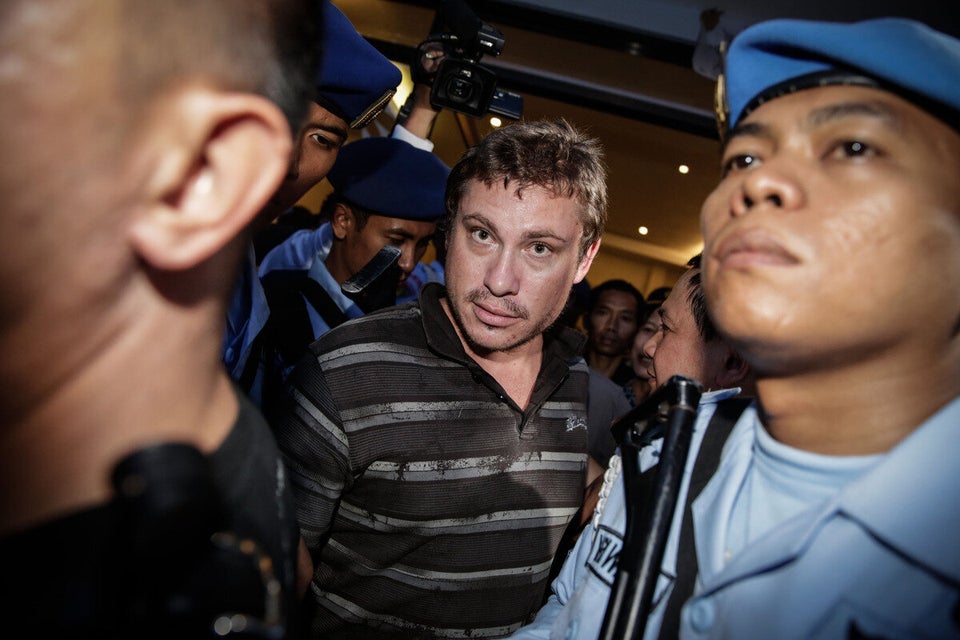 Virgin Australia plane lands in Bali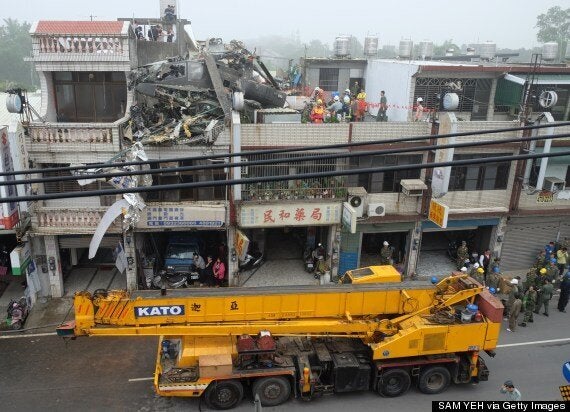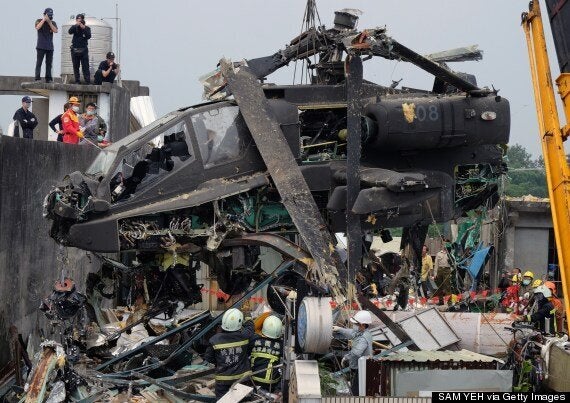 Local workers lift a damaged US-made AH-64E Apache attack helicopter from a roof in Taoyuan, northern Taiwan. Two Taiwanese pilots were injured when their Apache attack helicopter crash landed on a building in northern Taiwan during a routine training mission, the military said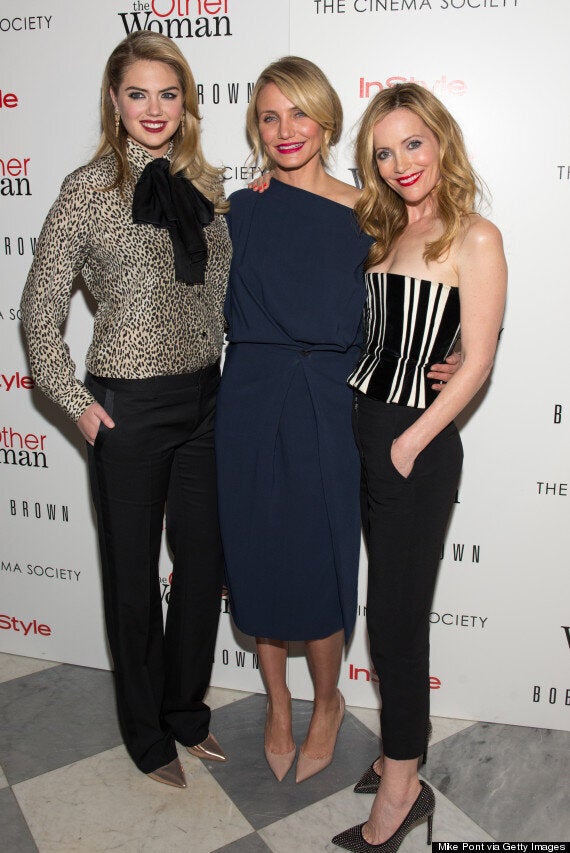 Kate Upton, Cameron Diaz, and Leslie Mann attend The Cinema Society & Bobbi Brown with InStyle screening of 'The Other Woman' at The Paley Center for Media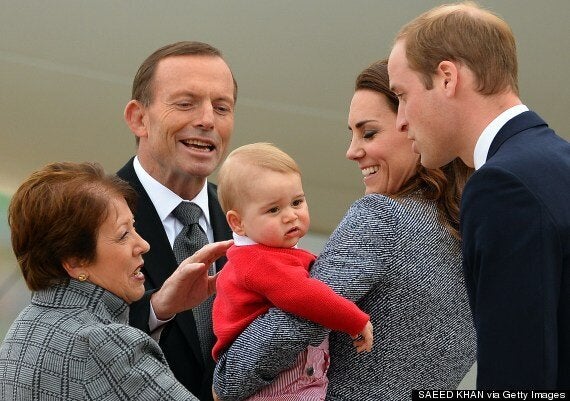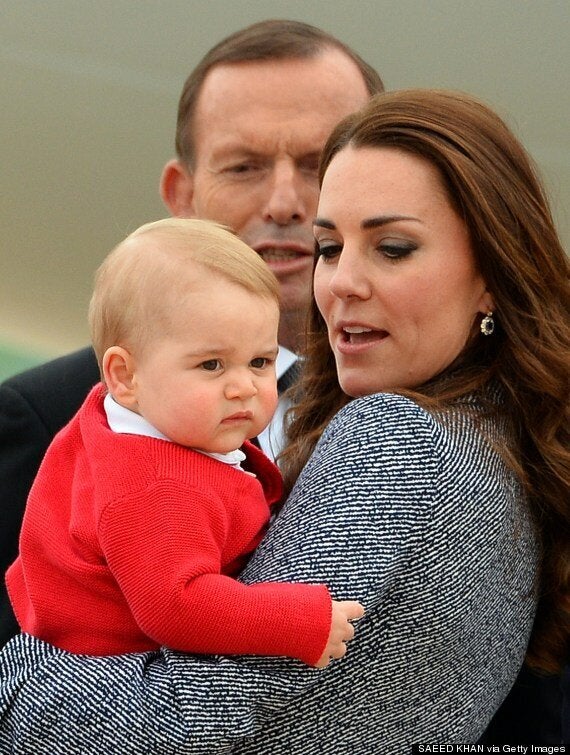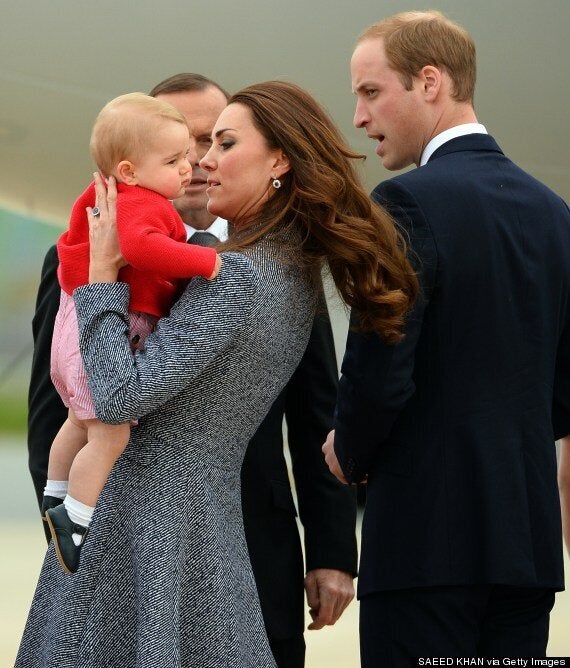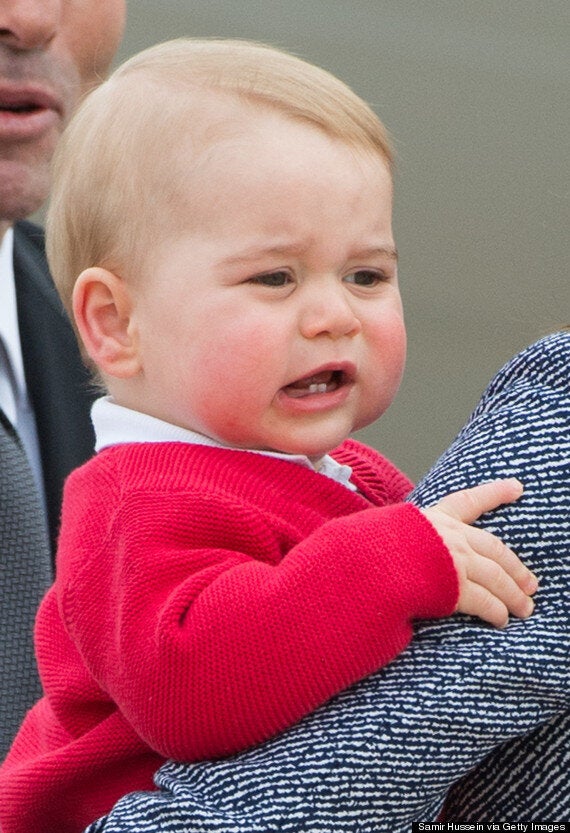 Lynne Cosgrove (L), wife of Governor-General of the Commonwealth of Australia Peter Cosgrove (unseen), and Australian Prime Minister Tony Abbott (2nd L) sees off Britain's Prince William (R), his wife Catherine (2nd R), the Duchess of Cambridge, and their son Prince George at the Defence Establishment Fairbairn in Canberra on April 25, 2014. Britain's Prince William, his wife Kate and their son Prince George were on a three-week tour of New Zealand and Australia.