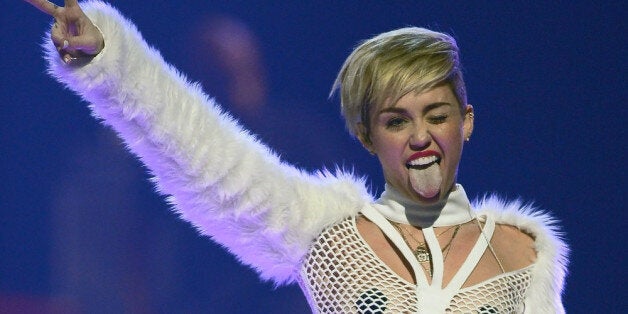 It was only a matter of time, really, til somewhere stooped to the low of all lows and offered a course on Miley Cyrus and her infinitely irritating tongue.
Well done Skidmore College in New York, that place is you. Students will be able to take up "The Sociology of Miley Cyrus: Race, Class, Gender and Media", this summer if they so desire.
The Wrecking Ball singer joins the likes of Lady Gaga and Beyonce, who both have university courses dedicated to them.
The university's visiting assistant professor Carolyn Chernoff says she'll focus on the 21-year-old performer and all her incarnations as a way to study such topics as gender, race, class, fame and power.
She says she got the idea after teaching a course on youth culture that featured video of Cyrus twerking at the 2013 MTV Video Music Awards.