A Tibetan monk, distracted by a selfie with Boris Johnson on the tube, lost his life's work by leaving behind his laptop containing his near-finished 900-page history of Buddhism.
Lelung Rinpoche, a well-known Buddhist monk and director of the Lelung Dharma Trust, spotted the Mayor of London on the Metropolitan Line train while travelling with his young son.
The Mayor obligingly posed for a selfie, and then spoke about Tibet with the monk, who then realised he had almost missed his stop, and jumped off the train with his son, forgetting his computer.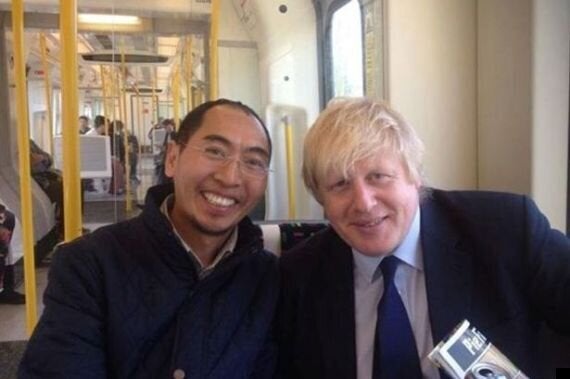 On the laptop left behind on the tube carriage was the material for two books on rare Tibetan Buddhist scriptures, which Rinpoche had scoured the globe to find.
The 1,000 pages of material contain vital texts at risk of being lost because of the political turmoil in Tibet.
"The laptop had two books' worth of material, around 900 pages that I had collected from around the world.
"I had visited libraries in countries like Mongolia to try to find any pages they have.
"The two books were nearly at a stage where I could publish them. But I have lost almost all of it."
He found the backpack with his camera and son's passport at TfL's lost property office on Tuesday, but the laptop had been taken.
Rinpoche, who was featured in the BBC documentary Buddha in Suburbia, added: "As a Buddhist, I will leave this body behind and there's no point in crying over it. But it is upsetting."