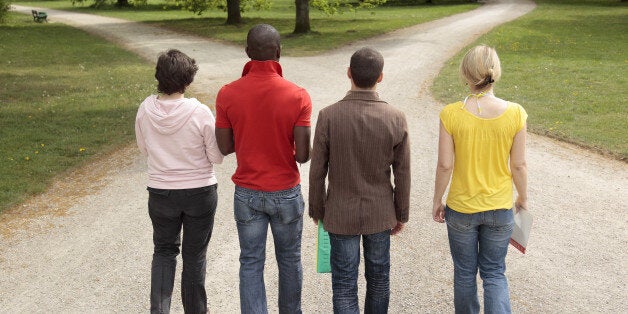 Forget cheap beer or the chance to escape from parents - university applicants are overwhelmingly driven by improving their chances of getting a job when deciding to go to university, according to the latest Which? University research.
The majority of students surveyed - 63% - said improving their employment prospects and the pursuit of a vocation were their main reason for going to university, much higher than learning more about a subject or to stretch themselves intellectually (22%), moving away from home (1%) or having a good social life (less than 1%).
Make sure to check out the rest of our advice, tips and information on Skills Space
But if you're unsure uni is the right option to help you land your dream job, there are alternatives routes into a career such as apprenticeships and internships. Follow these tips from Which? University to help you decide whether university is the right path for you.
Firstly, talk to a careers adviser or teacher who can help you understand your options. We asked our regular contributors to share their insights:
"Don't close any doors by dithering – apply for everything that interests you whether you are sure about it or not. Students should apply through UCAS first and then jobs second as deadlines are shorter than the UCAS process. This means people can concentrate on their job search but keep the UCAS offers on the back burner just in case." - Stella Barnes, Careers adviser, Queen Elizabeth Sixth Form College
"Spend time looking at the graduate employability information on Unistats and Which? University. If the course you want will boost your employability then go for it, but if not then you may want to look at non-university options." – David Hawkins, Head of careers, Taunton School
"Consider what attracts you to university life. Is it the subject, the opportunity to live away from home or to experience student life? All of these are valid, but university may not be the only way to achieve these as FTSE 100 companies such as Rolls-Royce have large intakes of school leavers so can often recreate elements of the university experience. And while your parents' generation will hear the word 'apprentice' and imagine a baker, mechanic or electrician, apprenticeships are now available in numerous high profile sectors such as engineering, finance and IT, and can often lead to well-paid careers." - Karen Kimura, Learning & Development Manager, The Girls' Day School Trust
Your school or college may have a dedicated adviser you can speak to but if not the National Careers Service offers advice for young people via phone, webchat, email or text.


Another way to help you decide is to get a taster of university life before committing to understand if it is something you want to do for the next three or more years of your life. There are some simple ways you can do this:
· Book onto summer schools: This will give you the chance to spend a significant amount of time at a particular university and experience a snapshot of university life by living in halls, attending lectures and meeting other students. Charities such as the Sutton Trust run free summer schools, but there may be a cost attached to others so it's worth thinking carefully about which university and subject you'd like to try out.
· Drop into a public lecture: Many universities will run public lectures throughout the year which are free, open to all and can give you a chance to see a real lecture in progress. This can also be an opportunity to research different subject areas and find out what interests you.
· Attend masterclasses: These are taster sessions organised by universities and focusing on a specific subject area, which can be a great way help you understand what studying a particular degree at that university would be like. You may hear from a head of faculty and have the opportunity to explore the university and facilities.
· Sign up to a mentor scheme: Sometimes school or colleges have an agreement with a particular university to 'buddy up' students with someone a little older with common interests who can advise on your studies, share experiences and help you make the right decision. If your school or college doesn't offer this, you can sign up to Bright Links Ementoring schemeto be partnered with an online mentor.
· Use free websites: Websites like The Student Room and Which? University include opinions from current student and so can provide insight into a particular university that you wouldn't be able to get simply from the university's website or prospectus.
Speak to those closest to you
Finally, you should speak to your friends and family. They can be a good sounding-board and you may also want to discuss the other factors that might affect your decision such as distance from home and cost of living.
Which? University is a free and independent website to help students make more informed decisions about higher education, featuring information on more than 30,000 courses and 286 universities and colleges to search and compare. It brings together facts and statistics from official sources, combined with real-life insight from students and the unbiased, expert analysis you'd expect from Which?.
Follow them on Twitter for tips, news and uni advice: @WhichUniUK