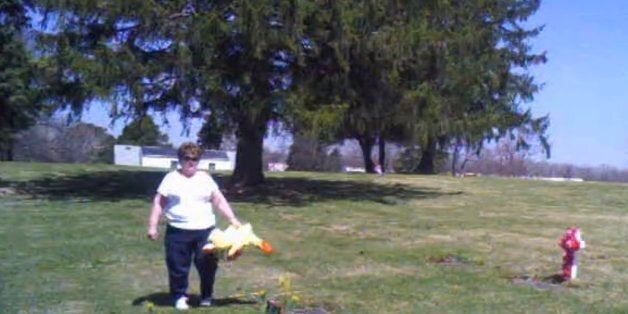 Police in the US state of Ohio have released video of a woman stealing a cuddly toy from the grave of a 14-month-old toddler. The clip, which police in Ontario posted on their Facebook page, shows a portly woman in a white t-shirt allegedly thieving a duck toy from the grave of a boy named Hayden, who died in 2007.
Police were alerted to a series of thefts from the Mansfield Memorial Cemetery by the boy's distraught parents, who had noticed that comfort items they placed at the grave were being stolen.
The police post read: "The family wants the person who did this to be held accountable. However they recognise that this person is probably not responsible for all of thefts from [their son's] gravesite. Most of all, the family just wants some assurance that they can leave a night light and a stuffed animal at their son's grave without someone stealing it."
According to a local TV station, a woman has admitted to taking the toy, however said she did so to stop stray dogs from destroying it. She was charged with theft and is due to appear in court next month.
Popular in the Community