Pictures of the day from The Huffington Post brings you the very best news and sports images, from around the world chosen and created by our own photo editors, Elliot Wagland, Tahira Mirza and Michael Cripps.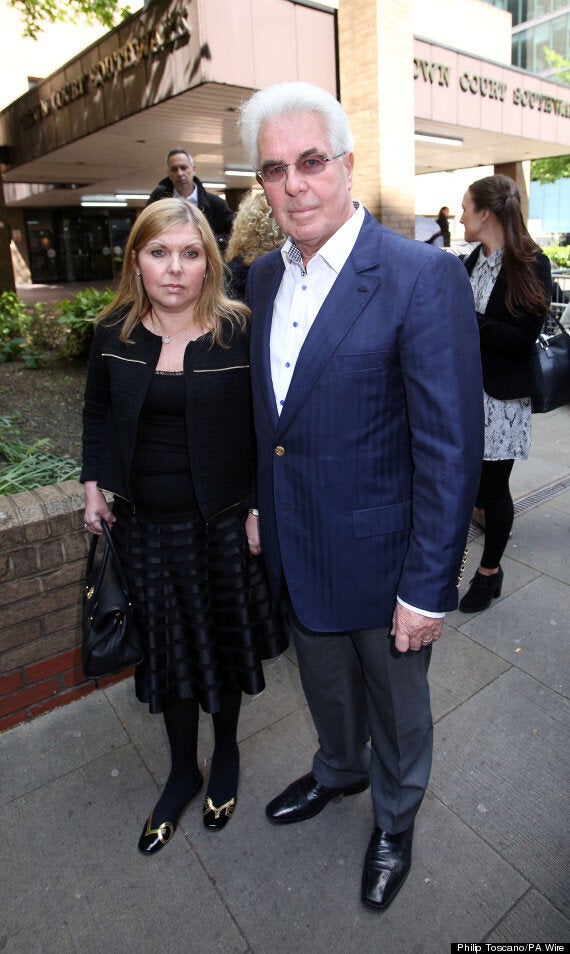 PR guru Max Clifford leaves Southwark Crown Court, London, where he has been found guilty of a string of indecent assaults on teenage girls over a period of nearly 20 years.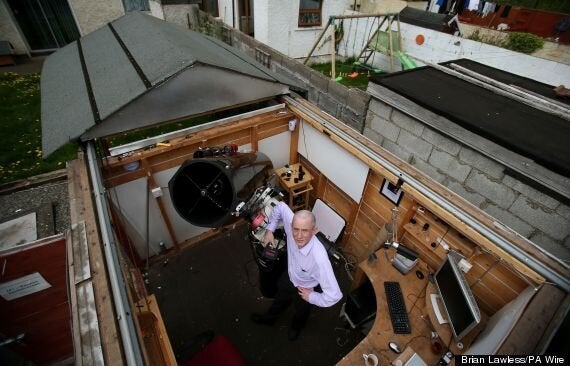 Amateur astronomer Dave Grennan with the telescope he built himself for his Raheny Observatory in Dublin, which is a shed in his back garden that has a retractable roof.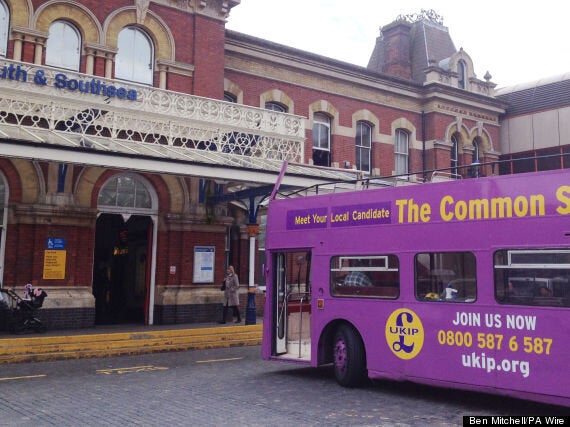 The Ukip campaign bus following a collision with the canopy of the Portsmouth and Southsea railway station.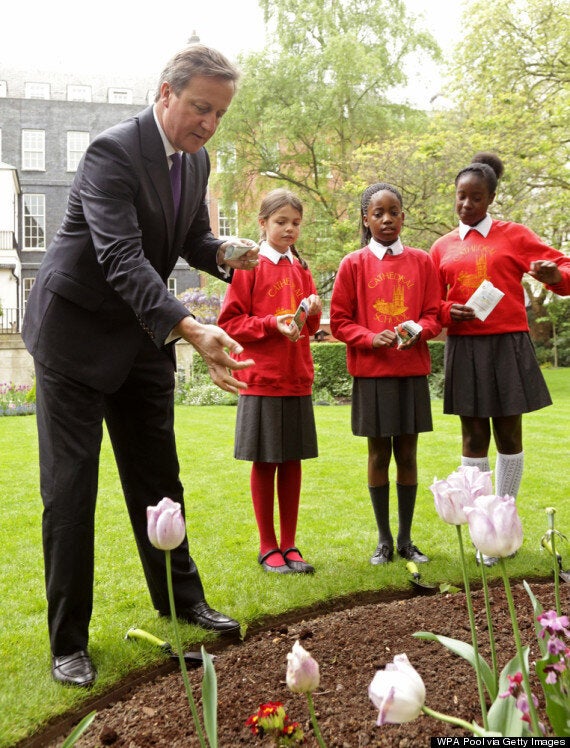 British Prime Minster David Cameron sows poppy seeds with pupils from Cathedral Primary School in Soutwark, in the Downing Street garden on April 28, 2014 in London, England.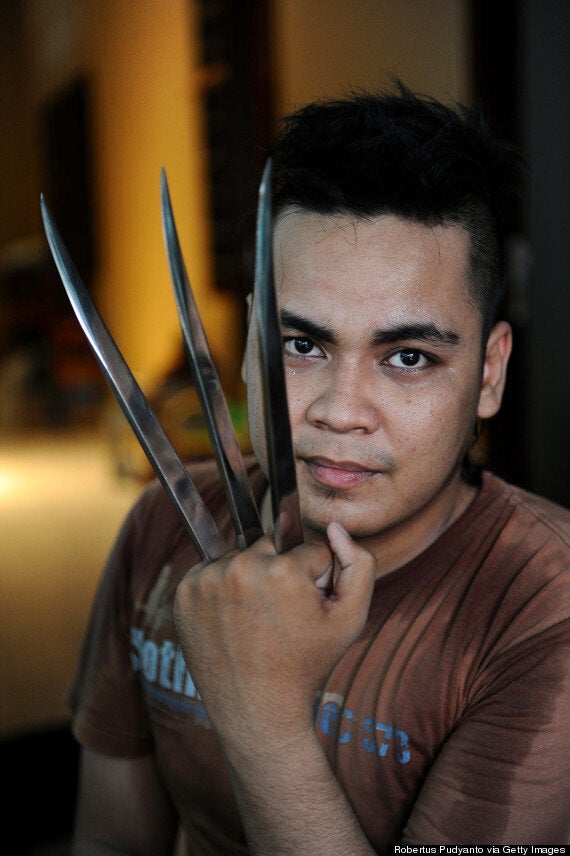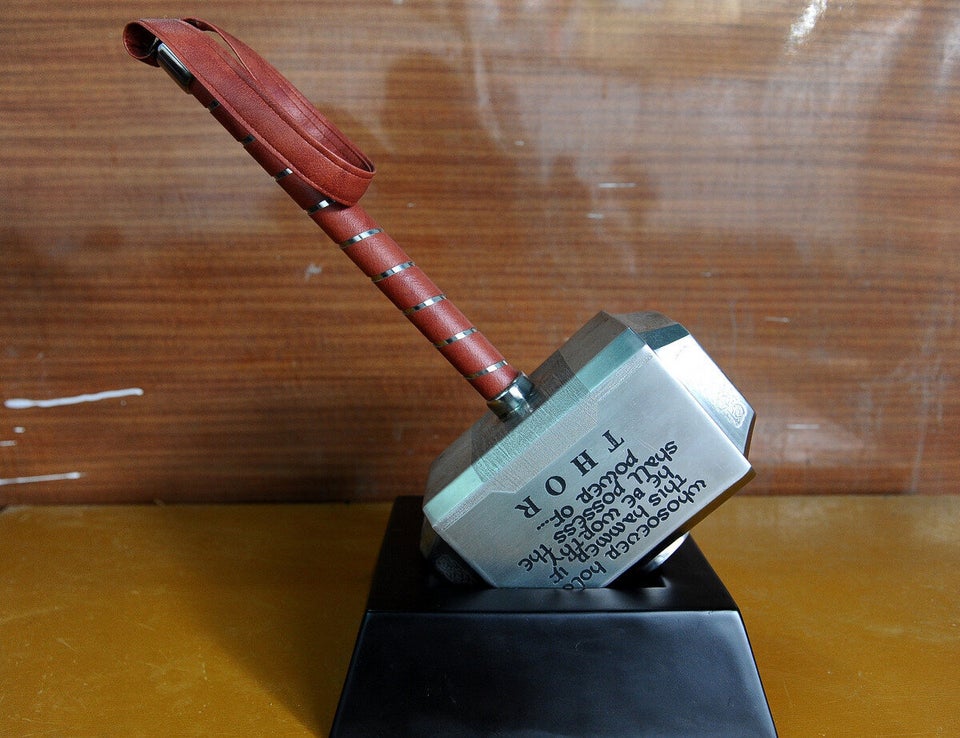 Indonesian Blacksmith Makes Props For Superhero Models
Indonesian blacksmith Aji Bayu Sejati (26) presents a Wolverine claw replica at Lilz Replica Production workshop on April 28, 2014 in Surabaya, Indonesia. Indonesian blacksmith Aji Bayu Sejati (26) started making weapons for model superheros because of his comic book collection. Now the business he started in 2010 attracts local and worldwide customers.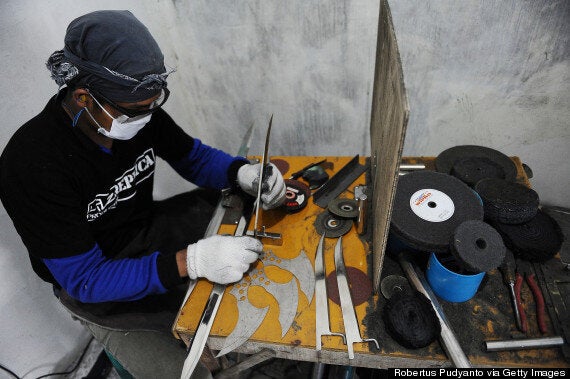 A worker makes model superhero weapon replicas at Lilz Replica Production workshop. Travel trailers and motor homes are piled on top of each other at Mayflower RV in Mayflower, Ark., Sunday, April 27, 2014.A powerful storm system rumbled through the central and southern United States on Sunday, spawning tornadoes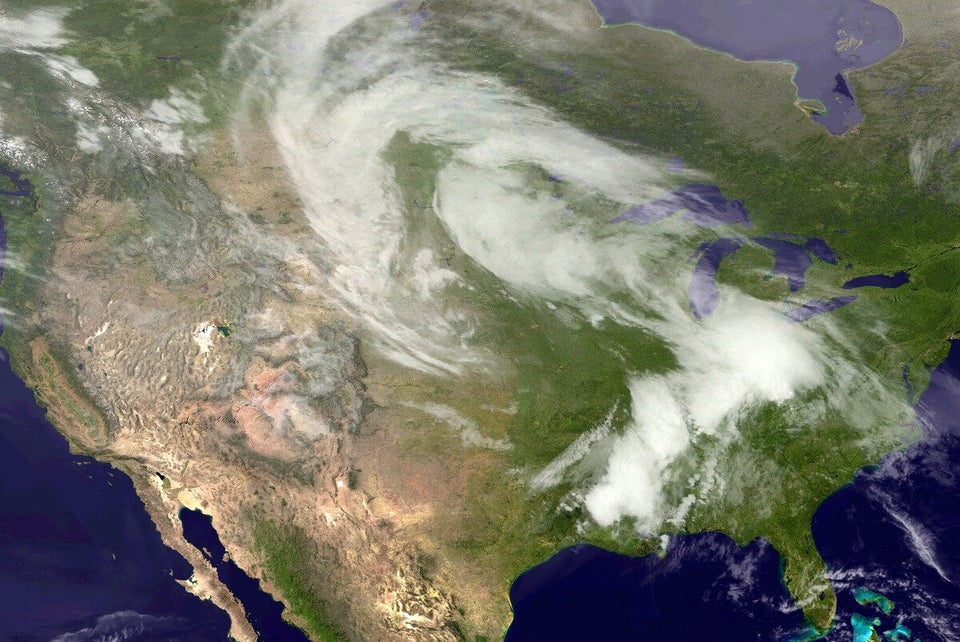 Tornado sweeps southern United States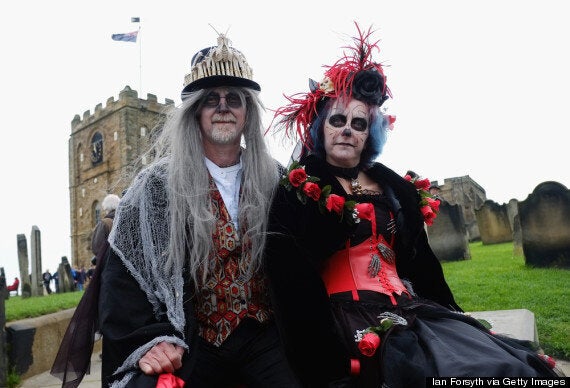 The Whitby Goth weekend began in 1994 and happens twice each year. Thousands of extravagantly dressed people who follow Steampunk, Cybergoth, Romanticism or Victoriana visit the town to take part in the celebration of Goth culture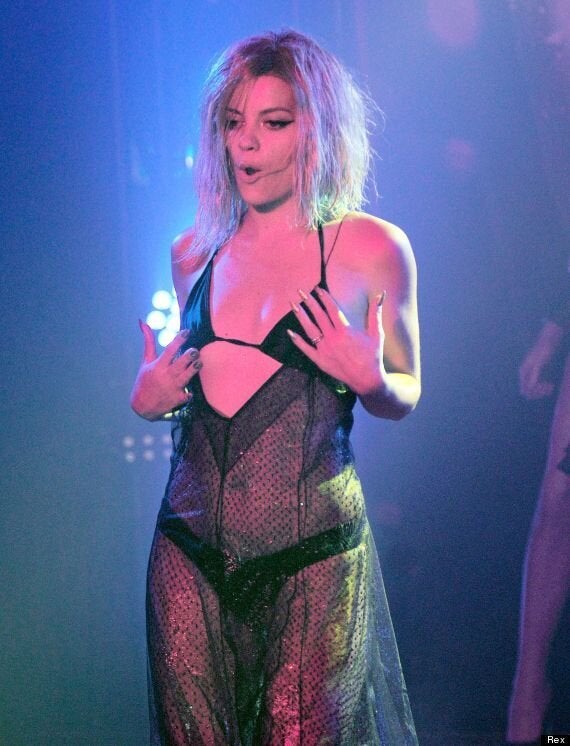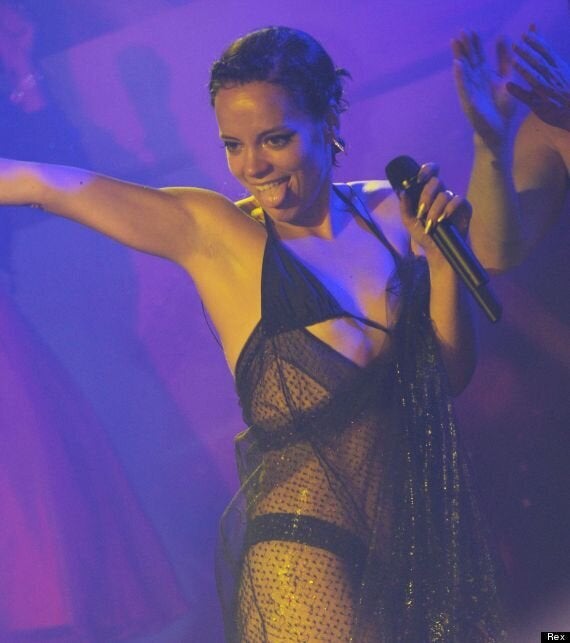 Lily Allen launched her new album at G-A-Y with a special preview set, changing outfits for each song. For her encore, Lily poked fun a Beyonce's Grammy Awards appearance, having a bucket of water thrown over her before performing a cover of Destiny Child's 'I'm a survivor'. Udomsak Ratanotayo, left, and Suttinan Boonsomkiat wear stormtrooper costumes while donating blood as other Star Wars fans pose near them, at the Thai Red Cross in Bangkok, Thailand on Monday, April 28, 2014. Thai Star Wars fans will donate blood and give toys at an orphanage as part of a promotional campaign.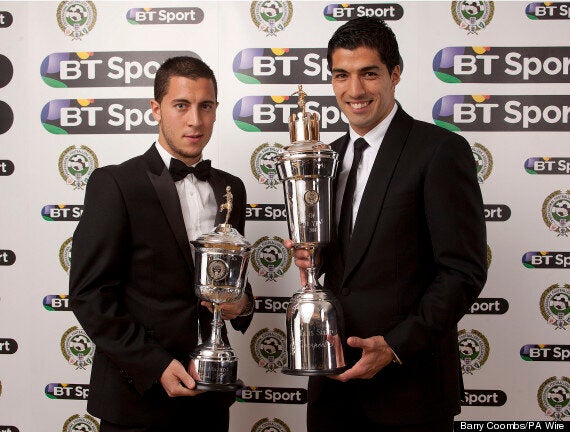 Chelsea's Eden Hazard (left) with the PFA Young Player Of The Year award and Liverpool's Luis Suarez with the player of the year award during the PFA Player of the Year Awards at the Grosvenor Hotel, London.
Los Angeles Clippers turned their warm-up jerseys inside out to protest Donald Sterling's racist comments against Magic Johnson, blacks and minorities.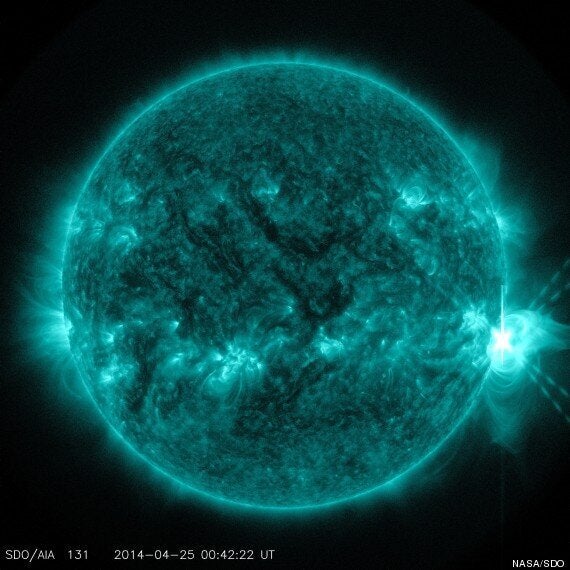 The sun erupted with a massive solar flare triggering a temporary communications blackout on some parts of Earth. NASA's Solar Dynamics Observatory sees an X-class flare exploding off the right side of the sun. This image shows light in the 131-angstrom wavelength, which is particularly good for seeing material at the high temperatures present in solar flares and which is typically colorized in teal....read full story here A bull rams inmates seated at a card table in the Convict Poker event at the Angola Prison Rodeo in Angola, La. Those competing in the rodeo have to pass a physical to be deemed strong and healthy enough, and thousands of others work year-round making arts and crafts to sell at the event, according to the prison's athletic director.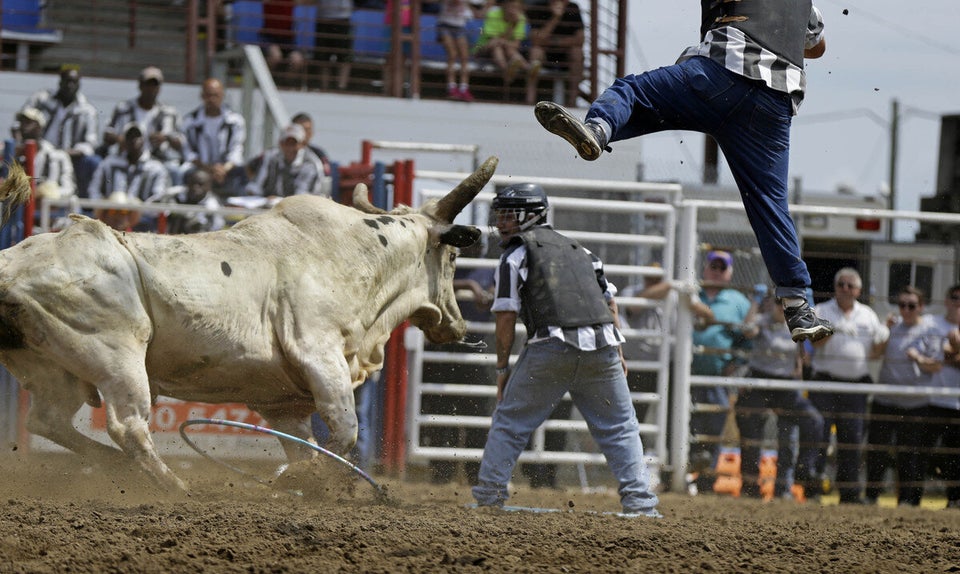 Angola Prison Rodeo John Ward, an automobile and RV dealer, looks an tornado damage to one of his trucks in Mayflower, Ark.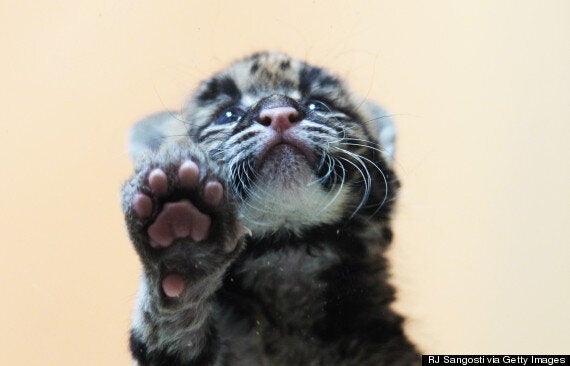 Rhu, one of two clouded leopard cubs born March 14, at the Denver Zoo, paws at the glass during public viewing hours at the zoo. Red Star fans leave the stadium past burning seats after a Serbian National soccer league derby match against Partizan, in Belgrade, Serbia. Christ the Redeemer statue seen from Santa Marta slum as surrounded by clouds, in Rio de Janeiro, Brazil. Barack Obama speaks at a town hall style event at the University of Malaya with participants in the Young Southeast Asian Leaders Initiative in Kuala Lumpur, Malaysia. Mourners wait in lines to pay tribute to the victims of the sunken ferry Sewol near the auditorium of the Olympic Memorial Museum in Ansan, south of Seoul, South Korea.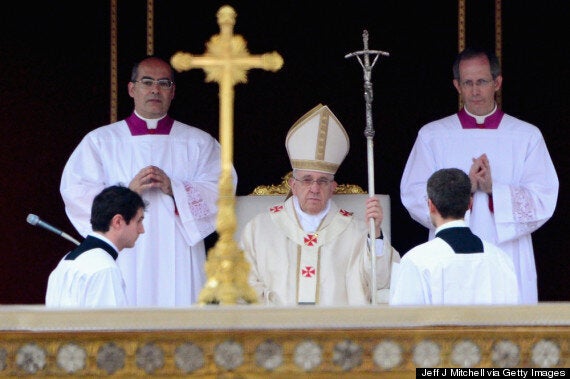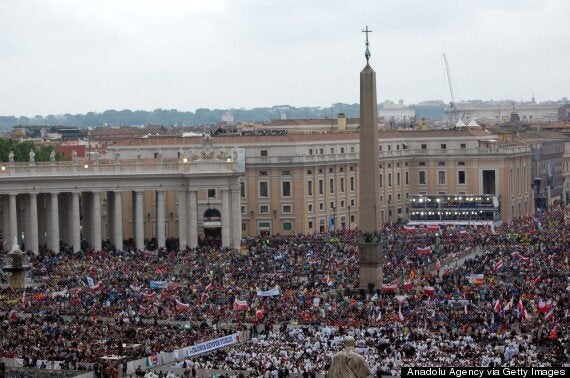 Pope Francis has declared two of his predecessors - Popes John Paul II and John XXIII - saints in a double-canonisation mass before an enormous crowd in the Vatican's St Peter's Square. The canonisation was doubly unprecedented because the Pope was accompanied by a living predecessor - Pope Benedict XVI, who retired last year due to ill health - the first pope to abdicate in nearly 600 years.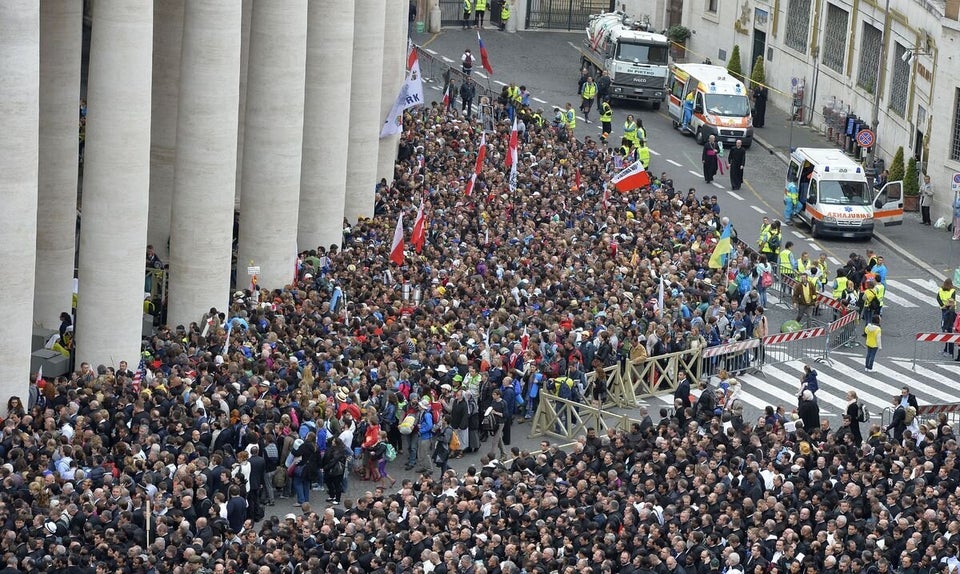 Pope John Paul II And Pope John XXIII Are Declared Saints