A woman who knocked over and killed a cyclist is suing the victim for her emotional distress.
The family of the dead boy, already suffering with their loss, are devastated at the news.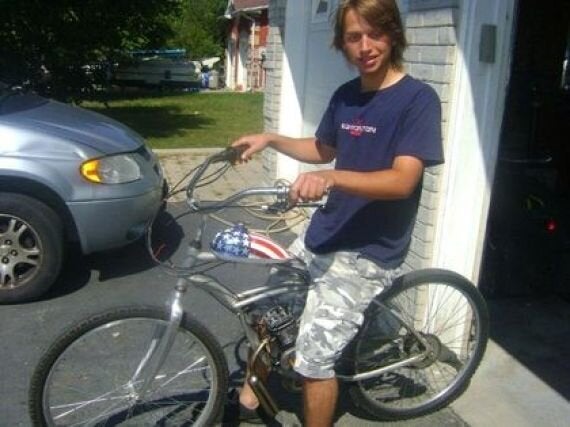 His father, Derek, from Alcona, Canada, told the Toronto Sun: "I feel like someone kicked me in the stomach — I'm over the edge.
"Sometimes, it makes my blood boil."
Simon is suing the dead boy as well as his two friends who were also with him when they went to get hot dogs at 1:30 am on a drizzly night.
She said: "They did not apply their brakes properly. They were incompetent bicyclists."
The family's lawyer, Brian Cameron, is astounded at the lawsuit.
He said: "In all of my years as a lawyer, I have never seen anyone ever sue a child that they killed.
"It's beyond the pale. I just couldn't bring myself to tell them on the phone."
Brandon's mother, Venetta, says Simon is simply cashing in on the death of her son.
She said: "She killed my child and now she wants to profit from it? She says she's in pain?
"Tell her to look inside my head and she will see pain, she will see panic, she will see nightmares."
Simon wasn't charged over the incident despite admitting driving at 90 km/h in an 80 km/h zone.