George Clooney's many fans around the world are waking to the news they never thought they'd hear - that Hollywood's eternal bachelor has finally popped the question, after years of happy, determined bachelorhood.
And the better news for us Brits on this happy day - the lucky lady is one of ours.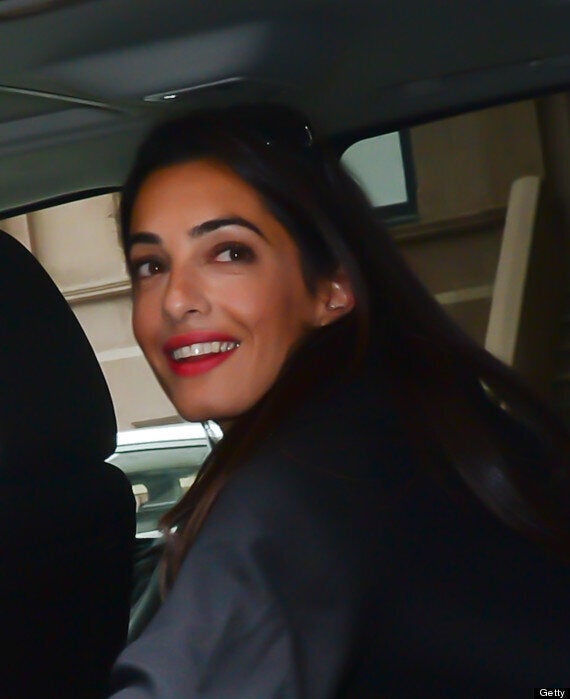 Amal Alamuddin is reported to have got engaged to George Clooney after a seven-month romance
News sources in the US are reporting that George has got engaged to British lawyer Amal Alamuddin, following a whirlwind seven-month romance, and that she has been seen sporting a huge diamond ring on her engagement finger during the last week.
Amal stands out from many of his previous loves, which number a selection of red carpet-friendly models, cocktail waitresses, presenters and, most recently, wrestler Stacy Keibler.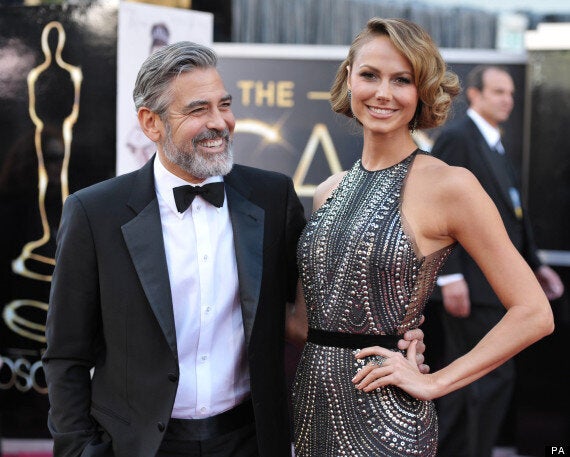 George Clooney with previous love Stacy - who reportedly left after he "showed no signs of settling down"
The London-based beauty is a human rights lawyer, who has represented Wikileaks' Julian Assange, and has worked alongside the UN's former Secretary-General Kofi Anan.
Amal's family is Lebanese, but she was brought up in leafy Buckinghamshire, before studying law at Oxford University, and then in New York. She works out of a legal chambers in London, and specialises in international law, extradition and human rights.
George Clooney has been married once before, to actress Talia Balsam, but divorced in 1993, and has made no secret of his lack of inclination to tie the knot again.
He told Esquire magazine as recently as September last year, that he had "no aspirations" to have a wife and family. That was all of a month before he met Amal, and reportedly asked her out to dinner... twice, before she finally agreed.
The couple have been spotted enjoying a series of exotic breaks, including a safari trek in Tanzania, a beach break in the Seychelles and a cinema outing to the White House, where they watched George's latest film 'The Monuments Men' alongside President Obama and friends.