A nine-week-old baby girl is among those dead in a "severe" house fire that killed two other children and two women.
Two children aged nine and seven, a 54-year-old woman and her 20-year-old daughter are also believed to have died in the blaze that broke out in Wake Road, Sharrow, Sheffield.
The cousin of the 54-year-old, Ishfaq Hussain Kayani, said: "It's just a huge tragedy. Words cannot describe how sad this is. It's a tragedy beyond description."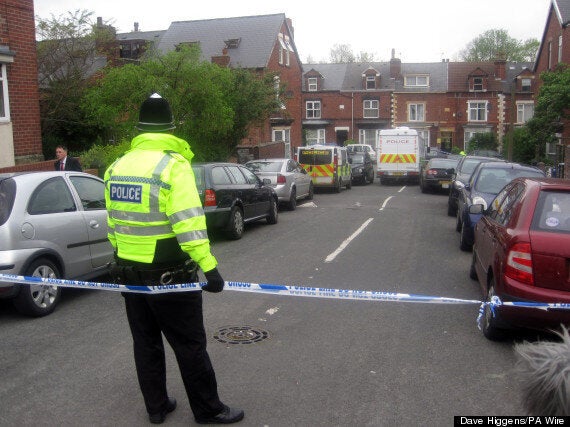 Police cordon off the road in Sheffield where a house fire has killed five people
She was, to my children, like a mother, like an aunt. The whole community is in huge shock," he added.
"As soon as the news broke just after midnight, we came round. I've been with the family.
"It's so sad. A couple of hours ago the whole family was leading their normal life - quite prosperous, happy.
"Just in a matter of minutes the whole family has been destroyed. The whole family has gone.
"You can well imagine what the children's parents are going through. I don't have the words to describe how the family is feeling, other than shell-shocked, devastated.
"We are a close-knit family, there are enough people around to support the family."
He added: "They were such a lovely family, highly respected. Quite an industrious family who had everything going. This tragedy has struck and we have to try our level best to pull through this."
South Yorkshire Fire and Rescue said the fire began shortly after midnight on the residential street, which is lined with cars on both sides.
A fire brigade spokesman said: "An investigation has commenced, involving police and fire officers, to establish the cause of the fire."
Four fire engines were called to the scene and an aerial ladder was used to tackle the blaze at the terraced house.
Police and ambulance services also went to the house after receiving emergency calls.
A South Yorkshire Police spokesman said: "At this stage we are not able to confirm where in the house the fire broke out or if anyone else was injured."
Police officers and firefighters remained at the scene, he said.