Kevin Phillips has announced will retire from professional football after his final match on Saturday.
The 40-year-old will make one last appearance for Championship champions Leicester City before bringing his 20-year career in football to an end.
Phillips joined Watford in 1994 from non-league outfit Baldock Town before moving to Sunderland three years later.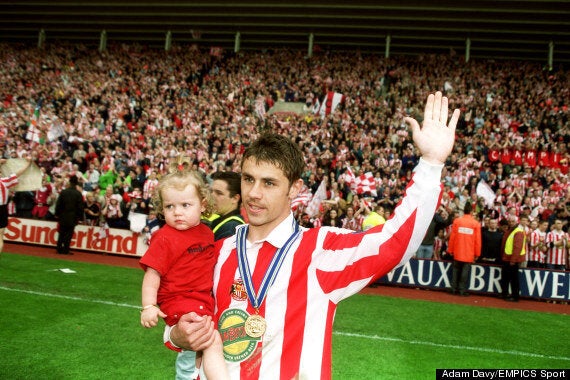 Phillips celebrates Sunderland's promotion to the Premier League in 1999 with daughter Millie
The marksman enjoyed great success during his six-year stint with the Black Cats, winning promotion to the Premier League, making his England debut and winning the Premier League Golden Boot, scoring 30 goals in the 1999-2000 campaign.
Following Sunderland's relegation in 2003, Phillips moved on to Southampton, where he spent two years before heading to the West Midlands for spells with Aston Villa, West Brom and Birmingham.
The forward then spent two years with Blackpool before heading to Crystal Palace, where he scored an extra-time penalty in the Sky Bet Championship play-off final last year to send the Eagles back to the Premier League.
Phillips has made 11 appearances for Leicester since joining the club in January 2014, and after clinching yet another promotion, he has decided to retire.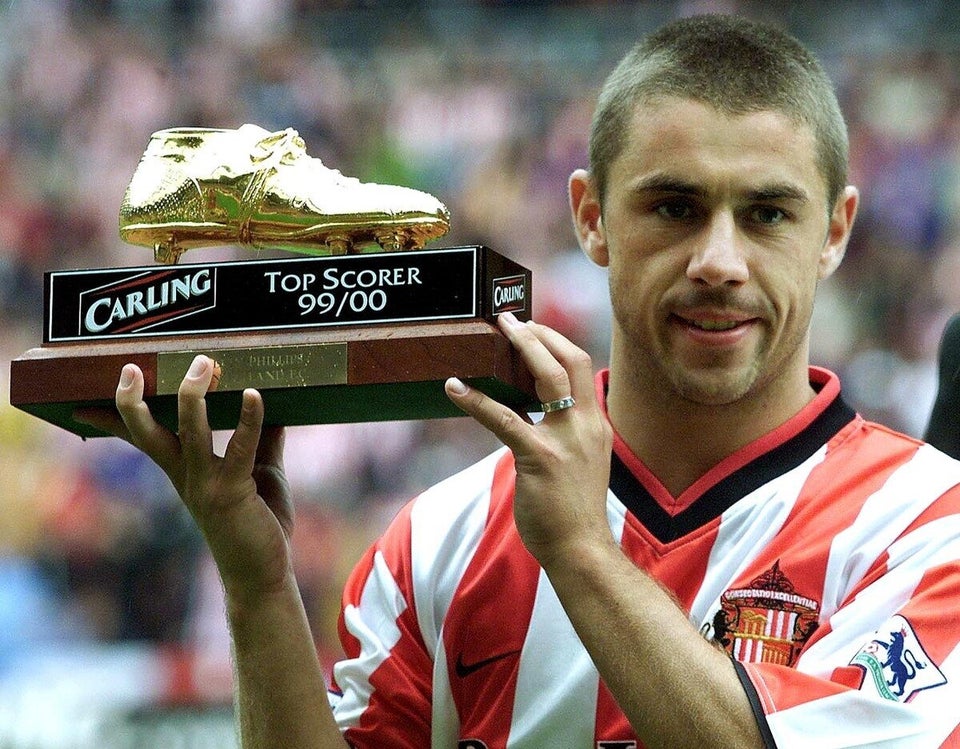 Kevin Phillips
"After 20 amazing years as a professional footballer, I've decided to announce my retirement.

"After scoring the winner to get Crystal Palace promoted at the end of last season there were a few voices in the back of my head saying 'maybe I should retire now'. But I decided to continue for another season for the chance to play in the Premier League as a 40-year-old.

"I managed to do that earlier in this campaign - joining an exclusive group of three other players who have played in the Premier League as 40-year-olds - but now the time is right.

"After a lot of consideration and time spent talking with my family, the Leicester manager Nigel Pearson and my agent, I think the time has come. I turn 41 in July and I just feel now, with sore ankles and the way my body is, it's not going to get any easier.

"All my family will be at the King Power Stadium this weekend and it's going to be emotional. However, although it's going to be a strange feeling leaving the pitch for the final time as a player, now's the right time."
Phillips is now set to join the coaching staff at the King Power Stadium.