As well as being beautiful and smart, she's taken on Hollywood with a blockbuster franchise, she lives with her 'Spider-man' co-star boyfriend Andrew Garfield, and she lights up the screen in all her turns from 'The Help' to 'Gangster Squad' to her cameo appearance in sitcom '30 Rock'.
Turning up to chat on 'The Tonight Show with Jimmy Fallon', she showed off yet another life skill she's been keeping quiet about.
Watch her in action above... can YOU do that?
'The Amazing Spider-man 2' is currently in cinemas.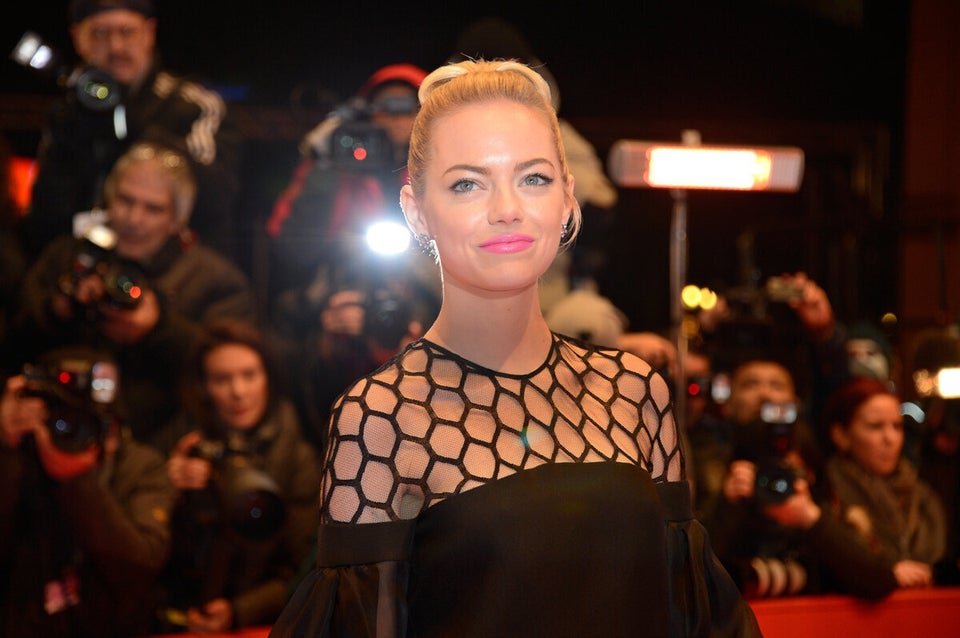 Pictures Of Emma Stone Being Great