In an age where celebrities who agree to bypass Photoshopping and be pictured au naturel are lauded as "brave", it's easy to imagine the airbrush is a modern conceit.
But these pictures show even the pin-up girls of the 1950s weren't immune to a touch-up.
Compiled by Retronaut, Gil Elvgren's glamour girl images are shown next to the subsequent artistic renderings – and we've definitely noticed a slimming of ankle and a swelling of breast here and there.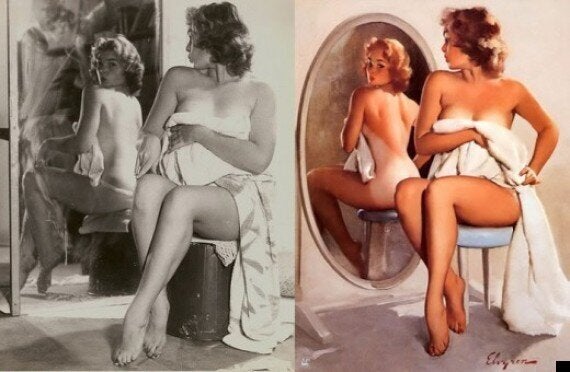 A nip and a tuck: Gil Elvgren's pin-ups were subtly tweaked
Hair was made longer, waists were shrunk and lips were plumped.
While the tweaks seem subtle enough, they are an early reminder of what have been near constant stereotypical concepts of female beauty.
All images courtesy of Gil Elvgren.
Do you prefer the before or after shots?...Meanwhile, scroll down for a gallery of the worst Photoshop fails of last month.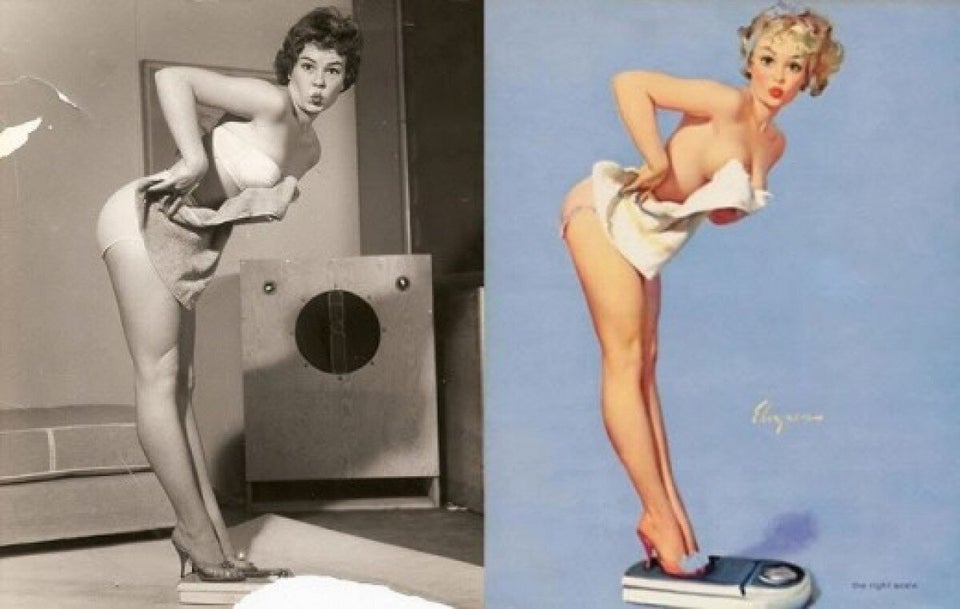 Even 50s Pinup Girls Get The Photoshop Blues