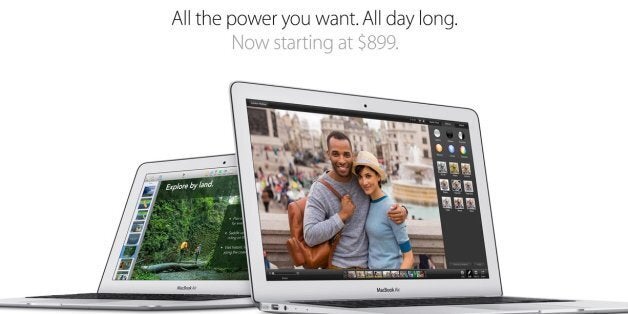 It is hardly a new phenomenon that Apple products - like many brands of electronics, clothes and other ephemera - are cheaper in America.
But it's always worth bearing in mind just what that means in practice.
Earlier on Tuesday Apple upgraded its Macbook Air laptops with a slightly faster processor, while also dropping the price by $100, or at least £100 in the UK. Woohoo, win-win, etc. The low-end Air went from £849 to £749, while the high end dropped from £1,129 to just £999.
However, according to our back-of-the-envelop maths, it is still cheaper to buy a return plane ticket to New York and buy a 13-inch Macbook Air in its Soho store, than buy one in the London store. Er, kinda.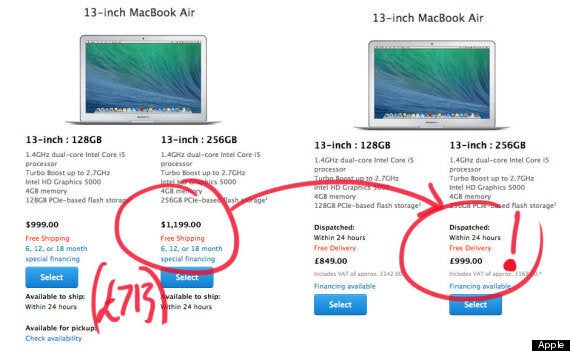 Under the new pricing structure, the new 256GB 1.4GHz Macbook Air costs £999 in the UK, or $1,199 in the US.
That US price translated at today's exchange rate is £713.*
So the question is, can you get a flight to New York and back for less than £286?
Well, as it turns out - you can. Flying on Norwegian Air from London Gatwick, according to SkyScanner, you can get to the Big Apple from £279.
Now, there are some caveats. First, that cheap flight is only available from March 2015 - so you're going to have to wait. Plus you have to add in the cost of the Subway ride to Spring St. station in New York, and sales tax, which takes the cost of the laptop up to a whopping £770. Alas, that means it crosses the magical barrier.
New York has sales tax. But the (relatively) nearby state of New Hampshire does not have sales tax.
Now admittedly it's quite a long way from NYC to Salem, New Hampshire, where you can buy that prized tax-free laptop. In fact it's about 230 miles. But if you can get to JFK and hitch a ride from the Long Island Expressway to Boston, and then on the Salem, you can buy that computer, hitch a ride back and still have change left over for a Coke.
You could even walk, if you think you can hack the 10-day trip there and back with no food, water or other expenses.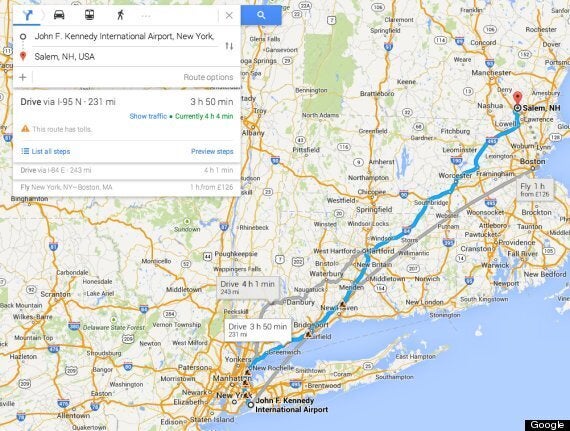 Get two laptops, of course, and you're quids in, though possibly in violation of various local and international customs regulations.
Either way, if you're thinking of getting a Macbook Air then you should - they're amazing computers with brilliant battery life, and you won't regret it. Just go to New York and have breakfast at Veselka before you get it.