Max Clifford has been caught on camera mimicking a television news reporter outside the court where he was convicted of a string of sex offences.
A video has emerged of the disgraced PR guru creeping up behind Sky News correspondent Tom Parmenter and mirroring his mannerisms as he speaks to the camera.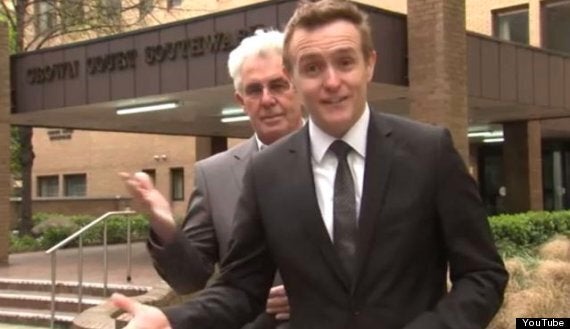 The bizarre footage - which was filmed outside Southwark Crown Court during the 71-year-old old publicist's trial - was posted yesterday on Sky News' official YouTube channel.
It was accompanied with the following caption: "During his trial Max Clifford couldn't resist the lure of the media."
He was found guilty of eight indecent assaults, cleared of two and the jury was unable to reach a verdict on one other.
Clifford repeatedly denied the claims, calling his arrest and prosecution "a nightmare" and protesting his innocence.
Popular in the Community