Pictures of the day from The Huffington Post brings you the very best news and sports images, from around the world chosen and created by our own photo editors, Elliot Wagland, Tahira Mirza and Michael Cripps.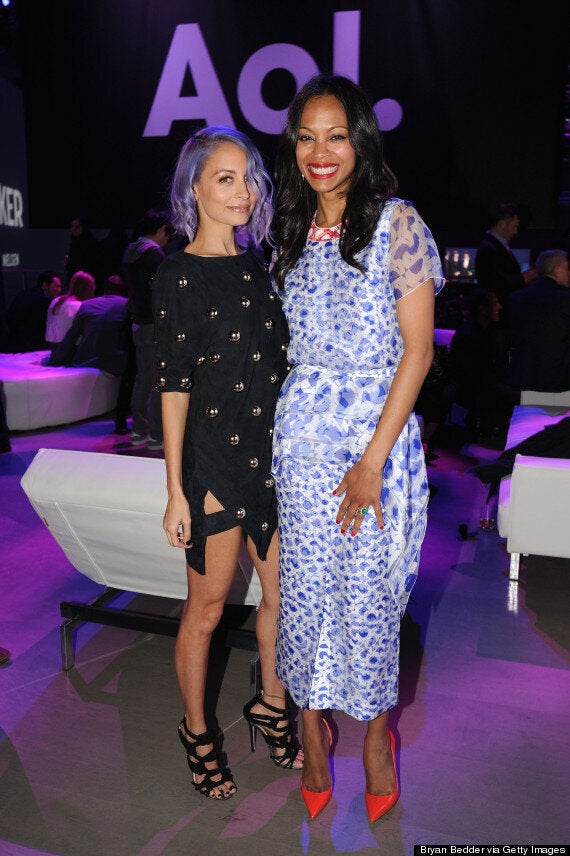 Nicole Richie and Zoe Saldana at the 2014 AOL NewFronts at Duggal Greenhouse on April 29, 2014 in New York, New York.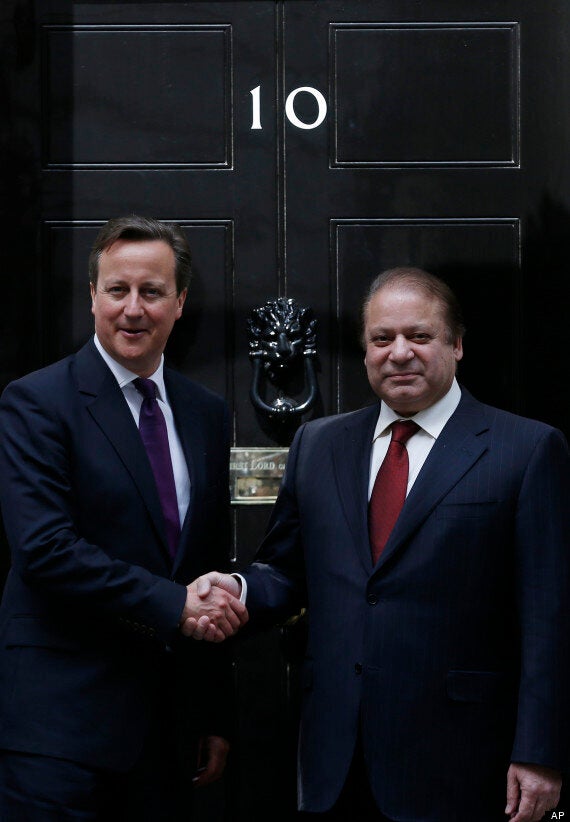 Prime Minister of Pakistan Nawaz Sharif, right, meets with British Prime Minister David Cameron, as he arrives for a meeting at 10 Downing Street in London, Wednesday, April 30, 2014.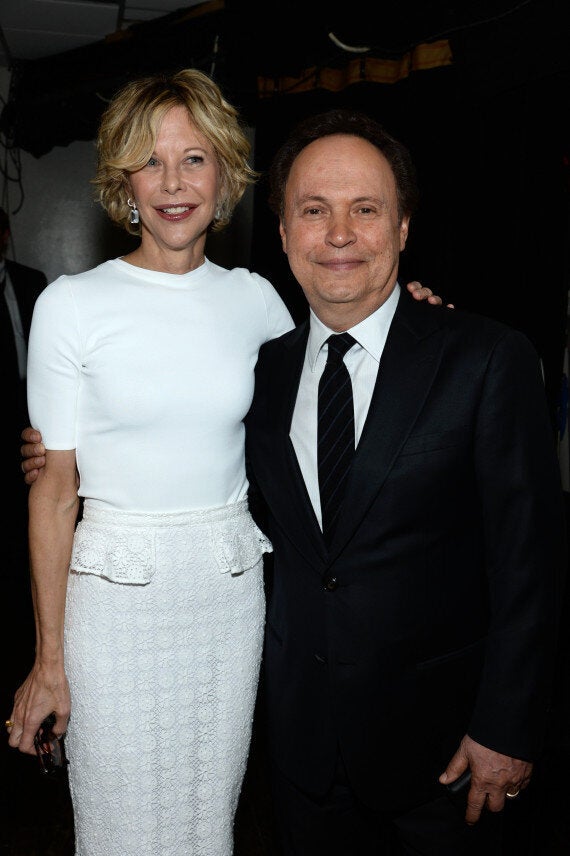 Meg Ryan and Billy Crystal attend the 41st Annual Chaplin Award Gala at Avery Fisher Hall at Lincoln Center for the Performing Arts in New York City.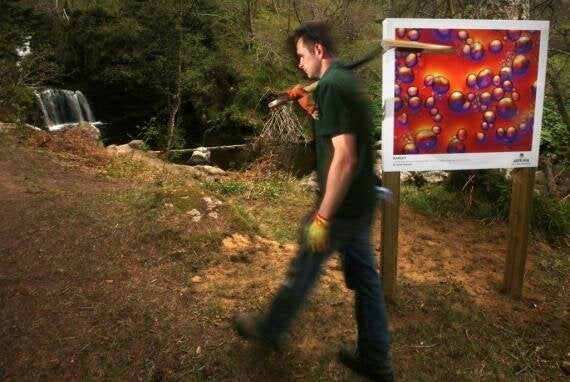 Premium single malt Scotch whisky brand Aberlour has today announced the opening of the world's first outdoor whisky art gallery; a unique photography exhibition set in the heart of the Scottish countryside, which brilliantly captures the individual elements that together result in one of Scotland's most famous exports.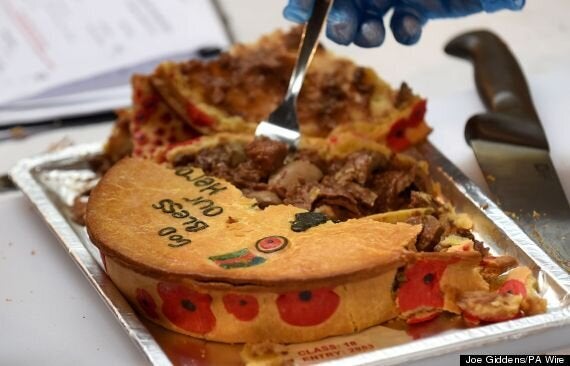 A steak, kidney and onion pie is judged as part of the Fit for a Hero category during the British Pie Awards 2014 at St Mary's Church, Melton Mowbray. Pope Francis looks at his skull cap blown away by the wind as he leaves at the end of his weekly general audience, at the Vatican. A golden pike swims in its new aquarium in the Mueritzeum nature discovery center in Waren, north eastern Germany, Wednesday, April 30, 2014. The predatory fish is an extremely rare albino. The pike was caught by a fisherman in 2012 with a fish trap in lake Malchiner and has been living in a quarantine station since then. Now it got an own, four-meter-long special aquarium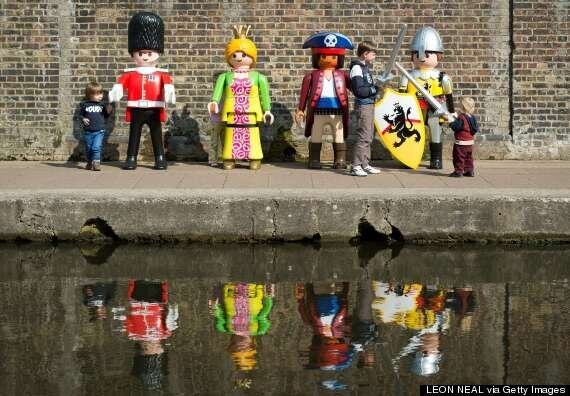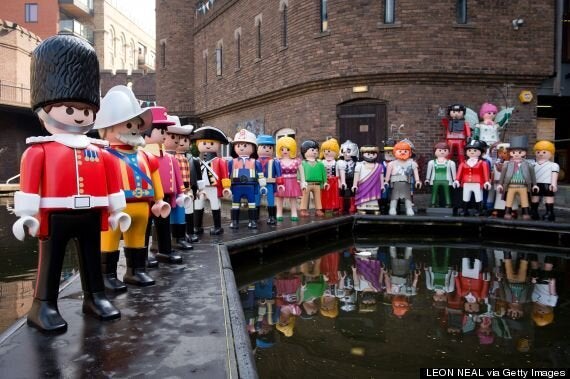 Giant Playmobil figures are arranged during a photocall on the canalside at Camden in north London.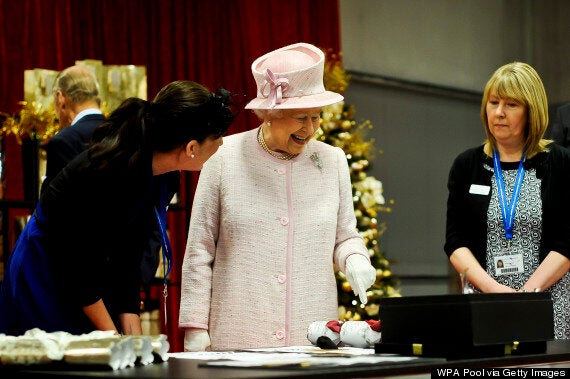 Queen Elizabeth II is shown how her Christmas crackers are made during a visit to International Greetings UK Ltd at the Penallta Industrial Estate in Ystrad Mynach during her visit to south west Wales on April 30, 2014 in Ystrad Mynach, Wales.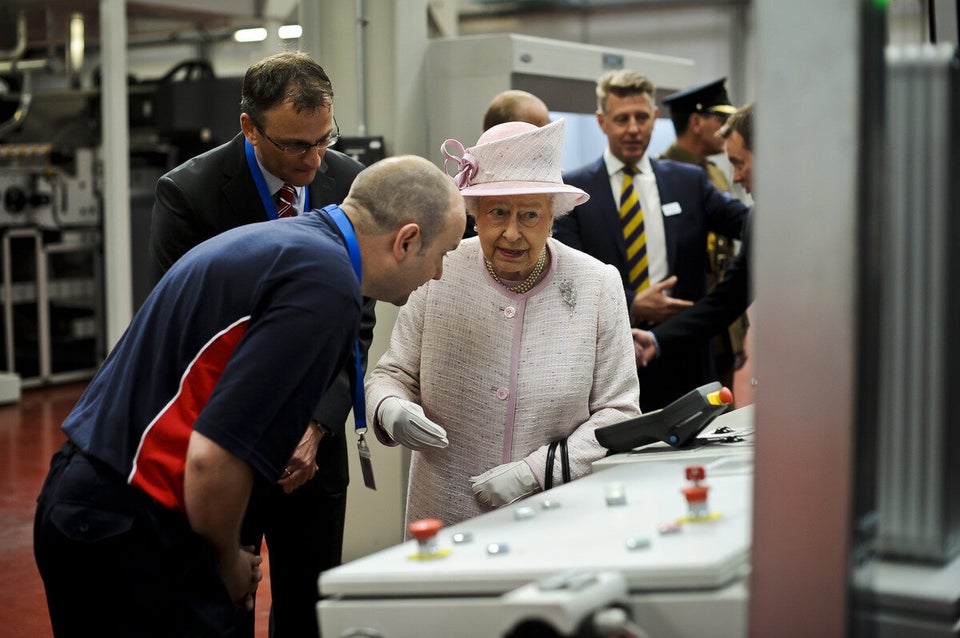 Queen Elizabeth II Visits Wales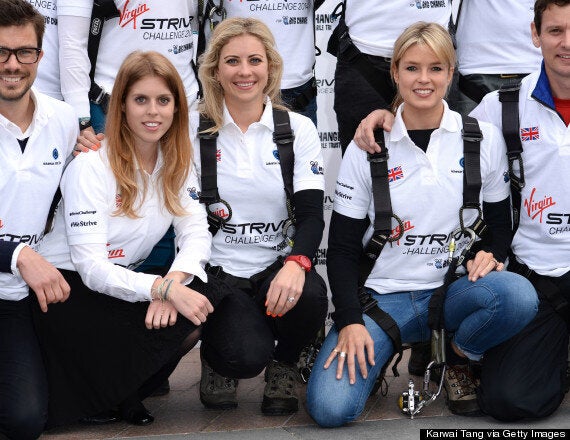 Princess Beatrice, Holly Branson and Isabella Calthorpe attend a photocall to launch the Virgin STRIVE Challenge held at the 02 Arena on April 30, 2014 in London, England.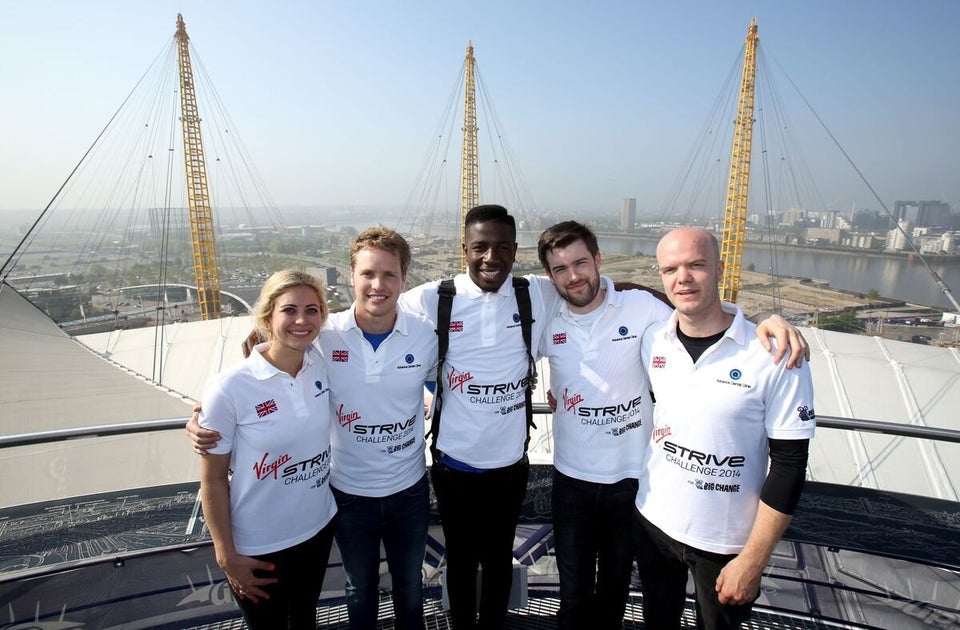 Strive Challenge Launch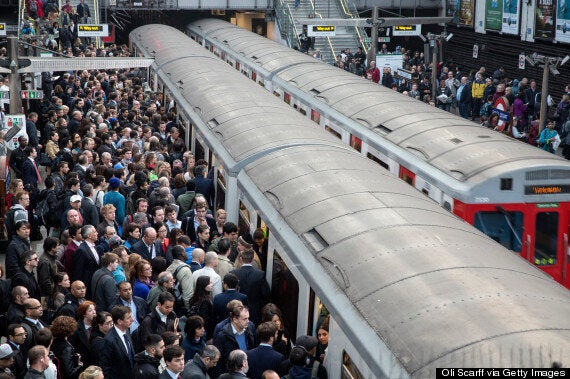 Commuters prepare to travel on the District Line of the London Underground which is running a limited service due to industrial action on April 30, 2014 in London, England. At 9pm on April 28, 2014 members of the Rail, Maritime and Transport (RMT) Union commenced a 48 hour strike on the London Underground over plans to close all ticket offices with the loss of nearly 1000 jobs.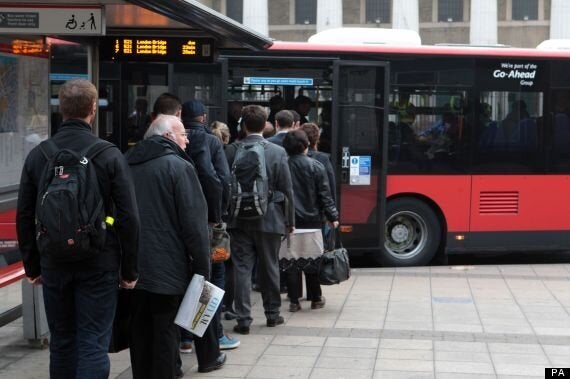 Commuters wait for a bus at Waterloo, London, on the second day of a 48 hour strike by tube workers on the London Underground over ticket office closures.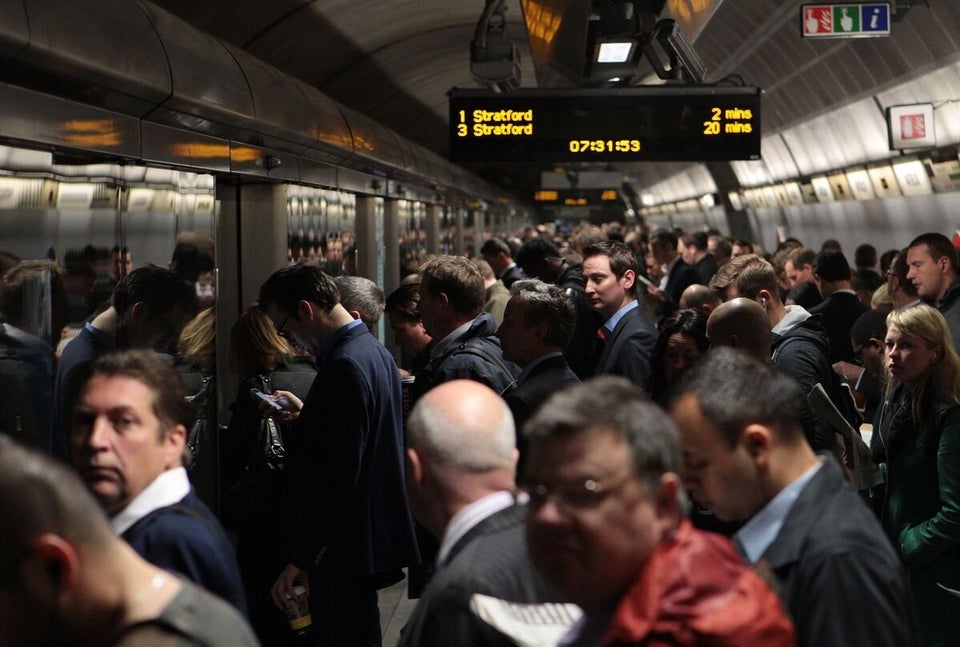 London Tube Strike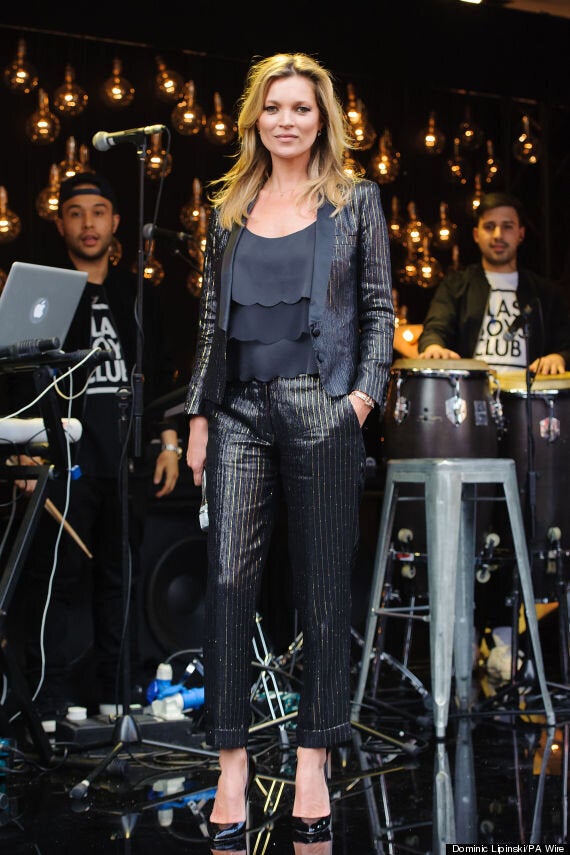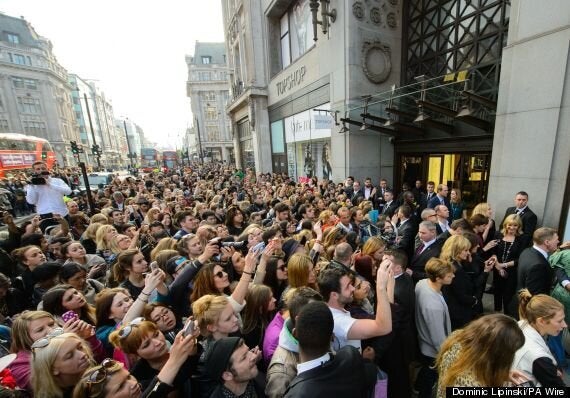 Fans attempt to take photos as Kate Moss launches her latest collection for Topshop at the chain in Oxford Street store, London. A tiger sticks out his tongue during a rainy spring day at the zoo in Dortmund, Germany. Italian premier Matteo Renzi, left, and Italian national soccer team coach Cesare Prandelli share a banana in solidarity to Barcelona Brazilian player Dani Alves, during a ceremony in Rome. A Pro-Russian activist waves a stick celebrating the capture of an administration building in the center of Luhansk, Ukraine, one of the largest cities in Ukraine's troubled east, Tuesday, April 29, 2014, as demonstrators demand greater autonomy for Ukraine's regions. The action on Tuesday further raises tensions in the east, where insurgents have seized control of police stations and other government buildings in at least 10 cities and towns. Dancers from the London Cabaret Club take a bus to the Southbank in an attempt to cheer up commuters who are suffering on a tube strike day. The Southbank, London.
Popular in the Community