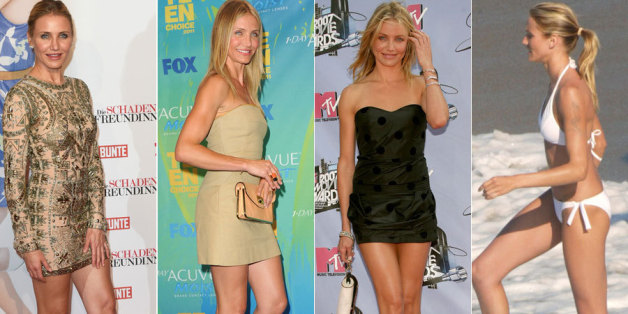 Getty
Cameron Diaz is back on the big screen in 'The Other Woman' and at 41-years-old Cam still gives her younger co-star, US model Kate Upton, a run for her money in the sex symbol stakes.
PICS: Kate Upton's 100 Sexiest Snaps
From her 1994 movie debut as Tina Carlyle in 'The Mask' alongside Jim Carey via her hair-raising turn in 'There's Something About Mary' to the kick-ass Natalie Cook in the 'Charlie's Angels franchise, Cameron has proved to be one of cinema's most enduring movie stars.
Cameron Diaz: 'Yes, I have slept with women'
Of course, Cameron's appeal might also have a little something to do with the fact that she wasn't exactly hit with the ugly stick at birth, which means she's been as much a fixture in 'Sexiest Ever' polls as she has been on the cinema screen.
Here's her 100 sexiest snaps (so far)...
LIKE US ON FACEBOOK | FOLLOW US ON TWITTER