Love the Moomins? Got no friends? No problem – A Japanese restaurant has it all covered.
Tokyo's Moomin Café will enhance your lonely dining experience by seating a giant stuffed Moomin opposite you.
And as if chowing down on Moomin-themed cuisine whilst gazing into the dead eyes of a top-hat sporting hippopotamus weren't enchanting enough – after that you can pick up Moomin pastries or drop some cash in the gift shop, (because life would just feel empty without that Moomin cutlery set and mobile phone charm.)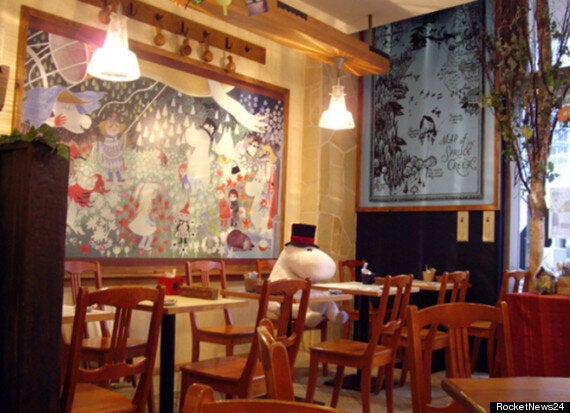 Lone dining just got lonelier: Moominpapa takes his place
(As Google's endearing translation from Japanese to English reads: "It is a greedy space with combined three elements "bakery", "cafe" and "goods shop".)
The Moomins are the brainchild of Finnish artist Tove Jansson and the adventures of Moominmama, The Hattifatteners and Snufkin continue to delight adults and children alike.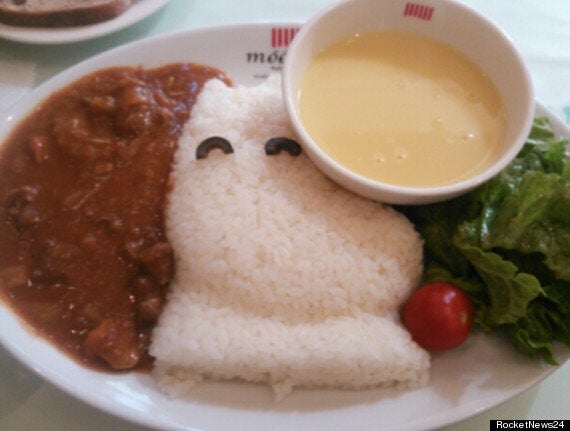 Traditional Moomin cuisine
Naturally, Japan is the obvious trailblazer for this sort of thing – having paved the way with Hello Kitty-themed restaurants and real cat cafes.
The Moomin Cafe has actually been around since 2003, but has only recently began receiving international attention, so with a bit of luck we'll be seeing one on these shores in due course...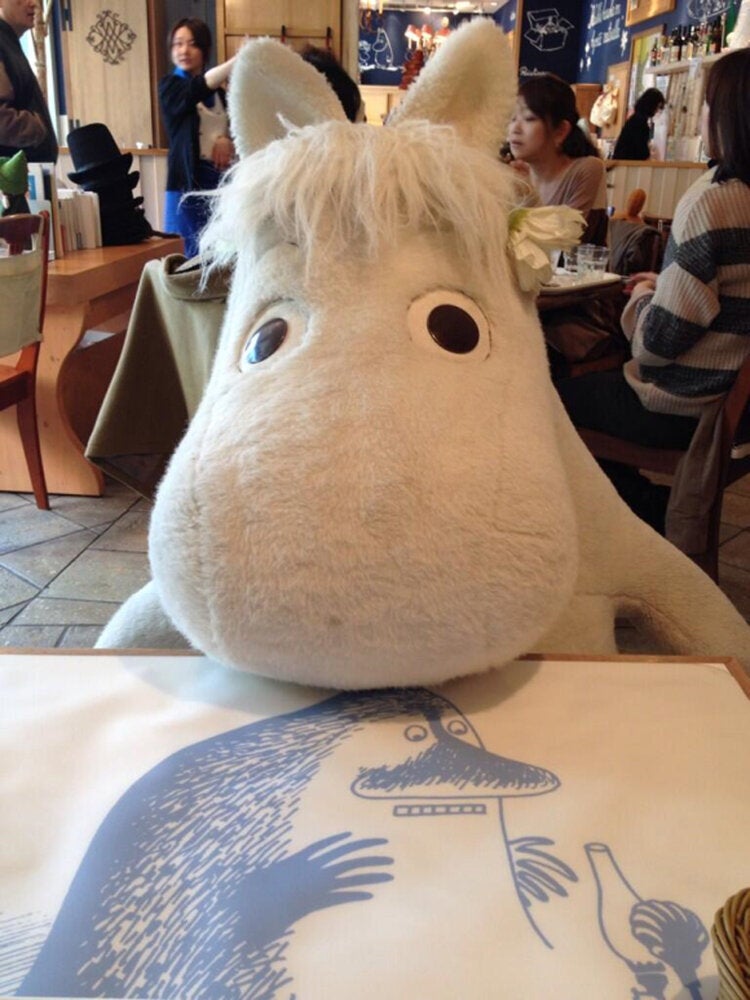 Moomin Cafe