Pictures of the day from The Huffington Post brings you the very best news and sports images, from around the world chosen and created by our own photo editors, Elliot Wagland, Tahira Mirza and Michael Cripps.

This is the moment UKIP leader Nigel Farage was just 24 hours after he was branded a CHICKEN for refusing to stand in the Newark by-election.The 50-year-old leader was hit in the face by a single egg at 2.15pm moments after stepping out of his chauffeur-driven 4x4 Range Rover in Nottingham.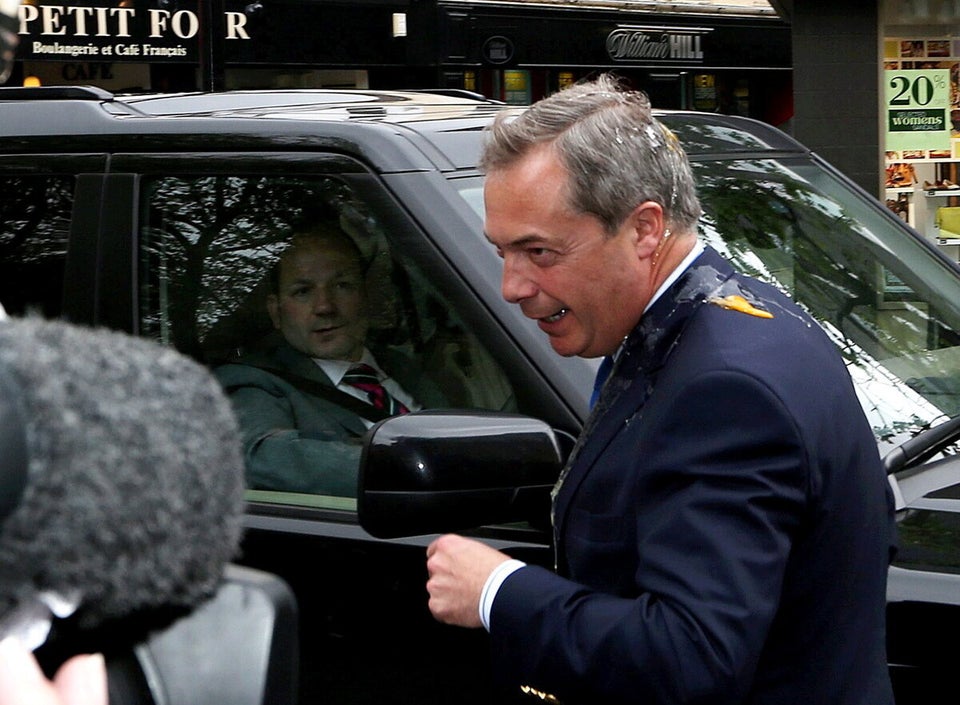 Nigel Farage EGGED Sub-Saharan migrants sit on top of a metallic fence that divides Morocco and the Spanish enclave of Melilla, Thursday, May 1, 2014. Spain says around 700 African migrants have rushed its barbed wire border fences in the North African enclave of Melilla, and although police repelled most, 140 managed to enter Spanish territory. The migrants charged the fences in two waves, with 500 arriving in the early hours and another 200 later Thursday morning. Spain and Morocco stepped up border vigilance in Feb. when 15 migrants drowned trying to enter Spain's other north African coastal enclave, Ceuta.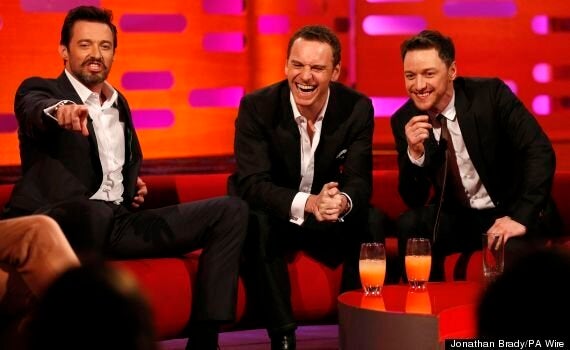 Hugh Jackman, Michael Fassbender and James McAvoy during the filming of the Graham Norton Show at the London Studios, south London, to be aired on BBC One on Friday evening.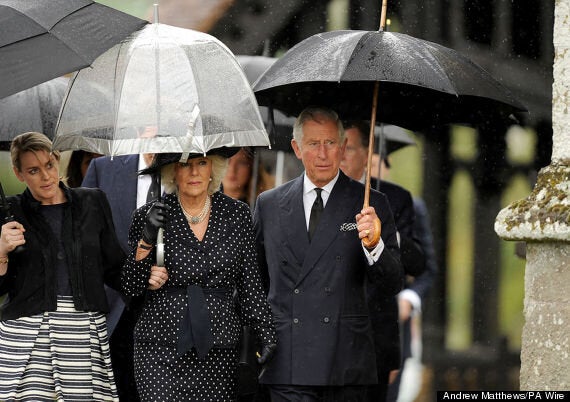 The Prince of Wales and the Duchess of Cornwall arrive at Holy Trinity Church in Stourpaine, Dorset, for the funeral of Mark Shand. Conservationist and travel writer Mr Shand died unexpectedly last week after falling and hitting his head in New York.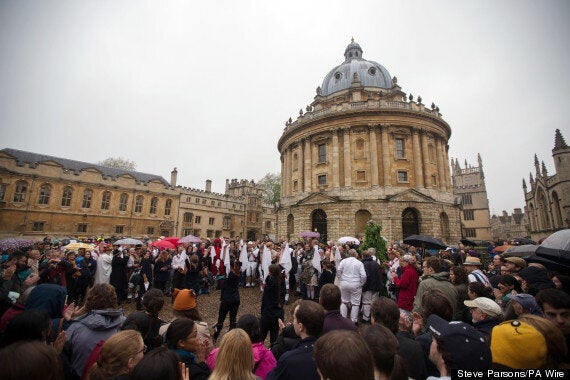 Morris dancers entertain the crowd on Mayday morning near the Bodleian Library in Oxford.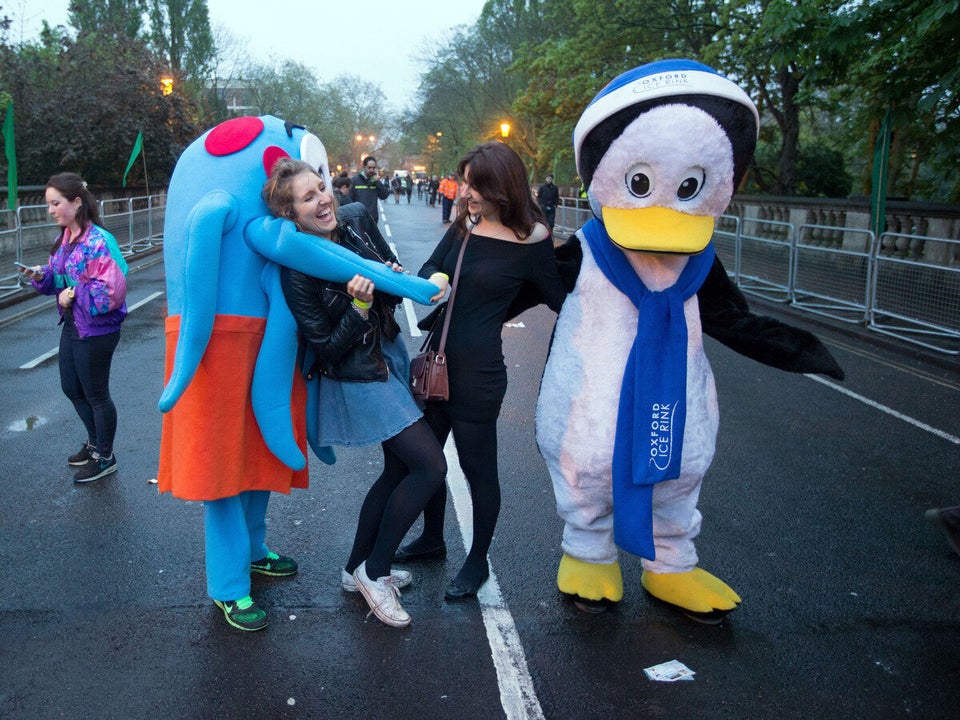 May Day celebrations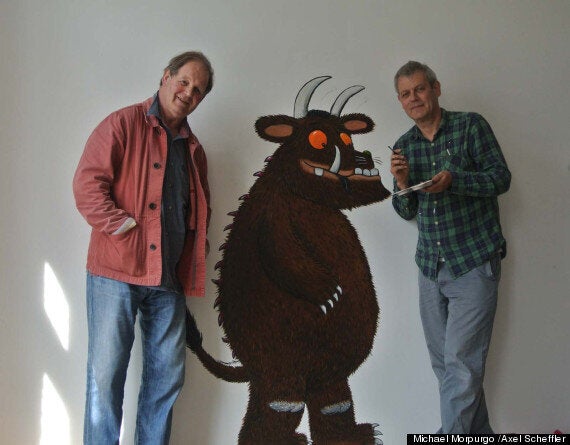 Gruffalo illustrator Axel Scheffler completed the biggest Gruffalo of all time on the wall of a West London school library today – a gift purchased and donated to the school by War Horse author Michael Morpurgo. Morpurgo purchased the commission at a fundraising dinner hosted by Waterstones, for Booktrust's Children's Reading Fund, in September 2013. He visited Brackenbury Primary School this afternoon, where he opened the library last year, to watch Scheffler put the finishing touches on a mural of the whole Gruffalo cast, which he had spent two days creating.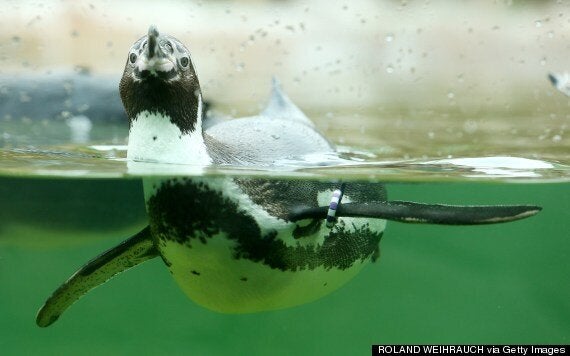 A Humboldt penguin swims through its basin at the zoo in Krefeld, western Germany, Pope Francis looks at his skull cap blown away by the wind as he leaves at the end of his weekly general audience, at the Vatican.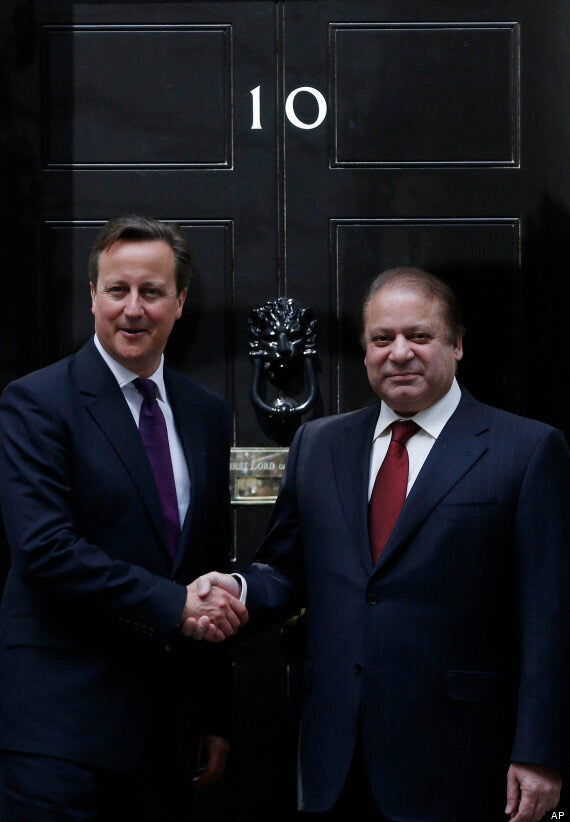 Prime Minister of Pakistan Nawaz Sharif, right, meets with British Prime Minister David Cameron, as he arrives for a meeting at 10 Downing Street in London, Wednesday, April 30, 2014.
Popular in the Community