This video shows the moment a police officer tasered a naked man in a cell immediately after he undressed.
PC Lee Birch, who has just been cleared of assault occasioning actual bodily harm and misconduct in a public office after a trial at Bristol Crown Court over the incident, appears to use the weapon when the man, Daniel Dove, struck him with a pair of underpants he had just taken off.
Dove immediately falls to the ground in the fetal position.
The footage was not shown during Birch's trial and was leaked to ITV News.
His force, Wiltshire Police, said it moved to stop the footage being released because of a misconduct investigation that is ongoing.
The Taser was used by PC Birch in the course of a strip-search on Dove while in a cell at Melksham Police Station.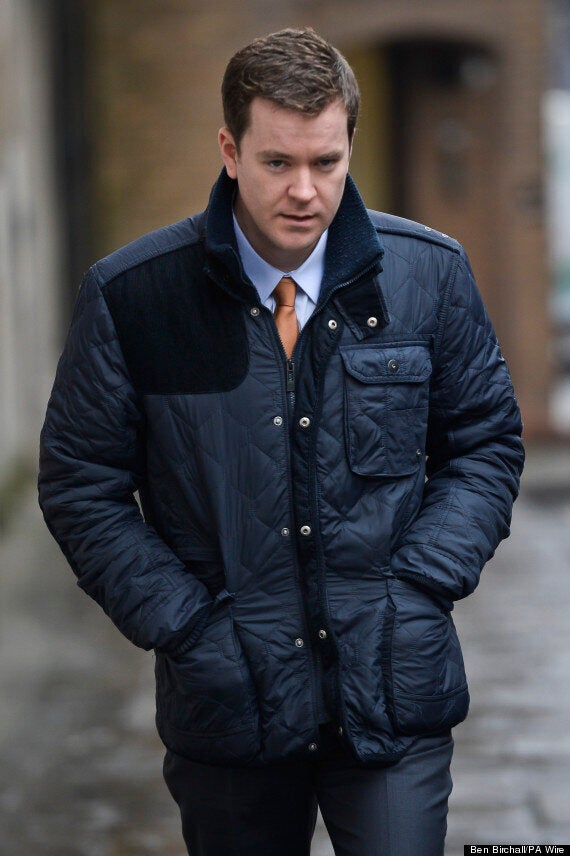 Police officer Lee Birch was cleared of criminal charges over the incident
The Daily Mirror reported that Dove told the trial: "I was compliant up until a point when I felt like I was being humiliated, I was stripped completely naked and put on my knees with hand cuffs on.
"PC Birch asked me to get naked in a strip search, which I did. You feel quite embarrassed, when I took them off it was a split second thing, I did it because I was annoyed."
He added: "I was not aware he had a Taser, he didn't tell me he had it or that he intended to use it.
"As soon as I flicked my pants at him he pulled his arm up from behind his back and shot me with it.
The Independent Police Complaints Commission said its investigation would begin now criminal proceedings were over.
Its investigation is looking at how Wiltshire Police handled the incident, including why the IPCC was not advised when a complaint was made.
The IPCC has carried out a review of Taser use in England and Wales which it said it would publish "shortly".