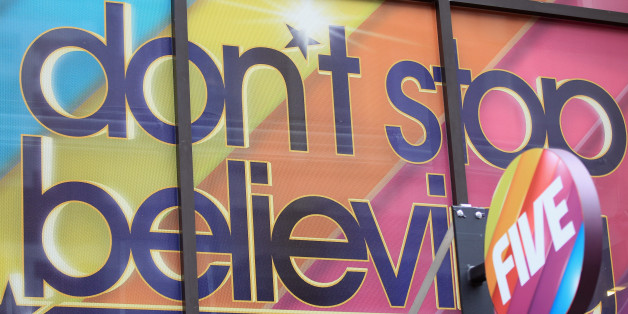 Dan Kitwood via Getty Images
MTV owner Viacom has agreed to buy Channel Five for £450 million from Richard Desmond's Northern & Shell, it was announced today.
The deal represents a significant profit on the £103.5 million Desmond paid for the broadcaster in 2010, although it is thought to fall short of the £700 million price tag he had put on the channel.
Northern & Shell said the deal was subject to regulatory approval.
Viacom chief executive Philippe Daumann said: "The acquisition of Channel 5 accelerates Viacom's strategy in the UK, one of the world's most important and valuable media markets."
Channel Five was launched in 1997 and broadcasts popular shows such as Neighbours. Under Mr Desmond it revived Big Brother after it was ditched by Channel 4.
The broadcaster's fortunes have been transformed since the tycoon, who also owns the Daily Express and Daily Star newspapers, bought it four years ago.
Its sale marks the first time a US broadcaster has taken control of one of the UK's five free-to-air channels.
Channel Five also includes the 5* and 5 USA channels as well as +1 variants showing them an hour later. New owner Viacom is also behind children's channel Nickelodeon and Comedy Central.
Northern & Shell finance director Rob Sanderson said: "We are pleased to have agreed the sale of Channel 5 to Viacom.
"Since our acquisition of Channel 5 in 2010, the financial and operating performance of the business has been transformed and the combination of Channel 5 with Viacom's global resources, technology and expertise offers exciting opportunities for the channel's future."