A Nazi supporter who expressed admiration for Adolf Hitler and planned to blow up mosques with homemade explosives has been jailed for 10 years.
Ian Forman, 42, who had a "deep hatred" of Muslims, made a list of mosques near his home in Birkenhead, Merseyside, which he referred to as his "dreck ziel" - a German phrase meaning "target", Kingston Crown Court heard.
He was convicted of engaging in conduct in preparation of terrorist acts following an 11-day trial in March.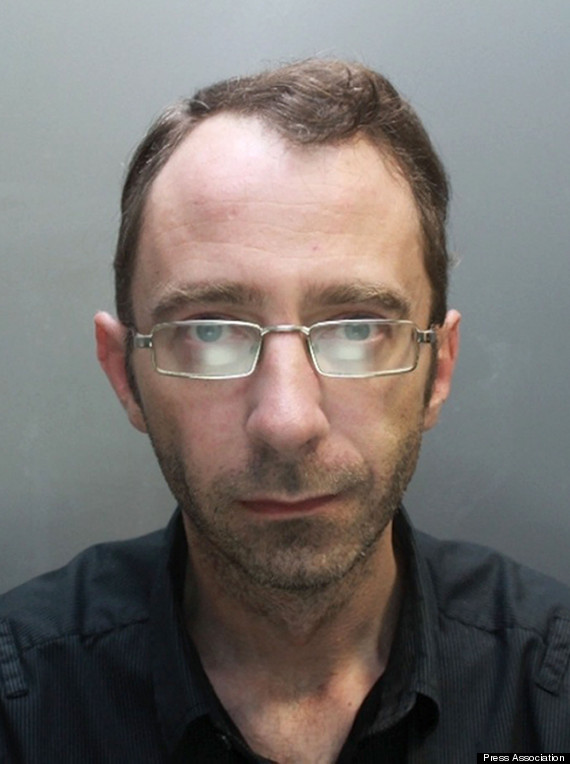 Ian Forman drew up a list of mosques he was planning to bomb
He researched how to make bombs online and tested explosives at his home before police discovered chemicals and a homemade explosive device in his bedroom in June last year, the hearing was told.
Forman, who expressed right-wing views on social media and spoke of his admiration of Adolf Hitler and mass murderer Anders Breivik, owned part of an SS officer's uniform which he planned to display on a mannequin, the court heard.
Sentencing Forman to 10 years, Judge Paul Dodgson said the would-be terrorist had acted in a "racist, abusive and extremely offensive manner".
"You're not before this court for possessing those opinions," he said. They form only the background for the offence of which you were convicted.
"However I am quite sure they display the irrational hatred for ethnic minority groups that was the driving force behind the conduct you engaged in.
"You in your perverted way believed that your activities were a continuation of Nazi warfare."
Wearing glasses and dressed in a blue shirt and grey tie, Forman waved to his wife Moira as he was led from the dock.
The court heard Forman learned how to make bombs on the internet and searched online for the addresses of local mosques which included the Wirral Islamic Centre.
He obtained names for improvised explosive devices (IEDs) which he contemplated making and referred to them using German terms for "cracker, thunder hit and pest controller", the hearing was told.
In a text message to a friend, Forman said he was making an explosive with ball bearings and nails, and added: "It might be destined for the Muslim centre in Birkenhead."
Police were alerted when colleagues at Manisty (Recresco Ltd), a glass recycling firm in Ellesmere Port, discovered he had been researching how to obtain dangerous chemicals on the internet at work.
He also sent a video to a friend of him blowing up a tin plate and used a webcam to film himself on his computer while wearing an SS officer's hat, the court heard.
Forman had previously written a letter to Merseyside Police warning them not to side with "the Muslim filth", the court heard.
Forman, who lived with his parents in a three bedroom house, only saw his wife Moira at weekends as she worked in Bradford, the hearing was told.
David Mason QC, in mitigation, said Forman was "not your average terrorist" and had struggled in Belmarsh prison alongside a large number of inmates from ethnic backgrounds.
"Everything this man did was geared towards his hate towards the ethnic community," he said.
"It is consistent with someone who thought about it for a very long time but actually never stepped out of his front door to do it.
"He perhaps came across as someone rather pathetic, very bright, holding appalling views but not your average terrorist."
Mr Mason said Forman had "expressed terrible intentions" but had not committed any previous offences apart from a drink driving charge.
Forman's wife Moira, who sat in the public gallery, has been suspended from her job following her husband's trial, the court heard.
She intends to continue her relationship with Forman during his prison sentence, Mr Mason said.
Forman had been held in Belmarsh prison which was a "significantly high ethnic population" which he found "extremely difficult", the barrister added.
He has since been moved to a neighbouring prison, the court heard.
Judge Dodgson ordered the destruction of a number of items recovered from Forman's home including chemicals and a computer.
Three jurors returned to court to watch today's sentencing. Forman was told he would serve half of his sentence in prison before being released on licence.
Detective Sergeant Matt Findell, of the North West Counter-Terrorism Unit, said: "Thankfully, we will never know how far Forman was prepared to go in acting out his racist fantasies.
"However, we do know that Forman had carefully selected a number of targets to meet his own means. Had he carried them out, his attacks could have caused considerable damage to both property and people at several mosques."