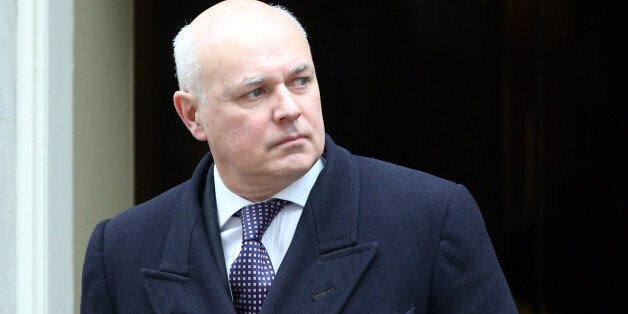 Iain Duncan Smith's Department for Work and Pensions has nearly two-thirds of government workers on less than the living wage of £7.65 per hour, according to figures obtained by Labour MP Frank Field.
Field called on Duncan Smith to act after finding out through parliamentary questions that almost 5,000 of the 7,500 government workers earning less than the living wage were working by the DWP - 286 directly and 4,500 through external contractors.
The finding would be especially uncomfortable for the Department for Work and Pensions as it is the government department responsible for supporting the poor with benefits.
"The government talks about reforms that 'make work pay', yet it continues to pay poverty wages to thousands of its own workers," Field said.
"The government should lead by example by rolling out a living wage to all staff working in, or for, its own departments. If companies want contracts to deliver services in these departments, they too should be obliged to pay workers performing these tasks at least enough to live on."
The DWP was the first government department to agree to pay the living wage, which is currently at an hourly rate of £8.80 per hour in London and £7.65 elsewhere.
A DWP spokesperson said that 286 directly employed DWP Staff were on £7.64 per hour, one penny below the living wage, and this was due to the annual uprating in the living wage last November. The DWP also said that it had no control over the wages paid to contracted staff.
"This department has led the way on the living wage, with our suppliers agreeing two years ago to pay the London living wage to their DWP cleaners and caterers working in London," the spokesperson said. "All employees directly paid by DWP receive at least the level of the living wage when pay levels are set each July."
The figures obtained by Field show that the Ministry of Defence has 1,090 directly employed staff paid below the living wage, followed by the Department for Transport's 493 and the Ministry of Justice's 403 and then the DWP.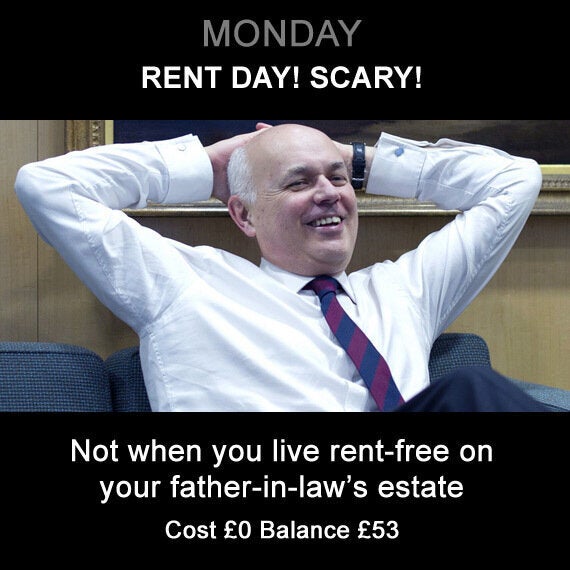 Iain Duncan Smith's £53 Week