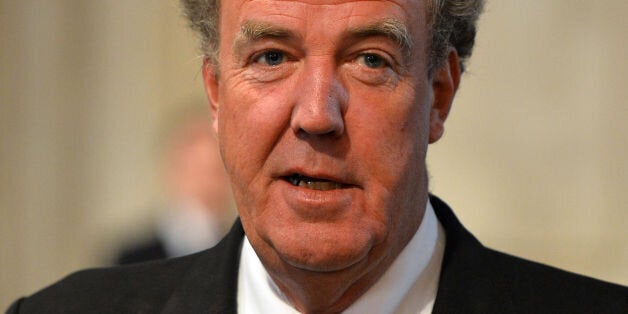 Top Gear presenter Jeremy Clarkson should not be fired by the BBC for saying the N-word in unbroadcast footage, Michael Gove has said.
When asked by ITV's Good Morning Britain this morning whether Clarkson should lose his job, the education secretary said: "No, I don't think so."
"As I understand Jeremy Clarkson has apologised, the word in question is horrendous and shouldn't be used," he said. "It seems to me this was a word he never intended to mutter, never intended to broadcast, he's been clear in his apology and I think we should leave matter there."
Gove added: "The use of this type of this type of language is unacceptable and it's right that anyone who uses language like this, even in error, should apologise."
On Thursday, Clarkson apologised for appearing to say the N-word and said he tried to mumble over the word while reciting a nursery rhyme but "my efforts were not quite good enough".
Clarkson had previously denied using the word at all, despite footage of him being posted online that showed him saying as he chooses between two cars: "Eeny, meeny, miny, moe…", before mumbling under his breath, "Catch a n***** by his toe".
In his apology video, Clarkson said he was "begging your forgiveness" and insisted he "did everything in my power to not use that word".
"The full rushes show that I did three takes. In two, I mumbled where the offensive word would normally occur and in the third I replaced it altogether with the word 'teacher'," he said.
"Now when I viewed this footage several weeks later I realised that in one of the mumbled versions if you listen very carefully with the sound turned right up it did appear that I'd actually used the word I was trying to obscure. I was mortified by this, horrified.
"It is a word I loathe and I did everything in my power to make sure that that version did not appear in the programme that was transmitted.
"I have here the note that was sent at the time to the production office and it says: 'I didn't use the N-word here but I've just listened through my headphones and it sounds like I did. Is there another take that we could use?'
He added: "Please be assured I did everything in my power to not use that word, as I'm sitting here begging your forgiveness for the fact my efforts obviously weren't quite good enough, thank you."