Lee Ryan has blamed the abuse he received on Twitter for his meltdown in a police cell following arrest.
The Blue star was fined £3,325 and banned from driving for two years, after he admitted failing to provide a specimen and causing £120 of criminal damage.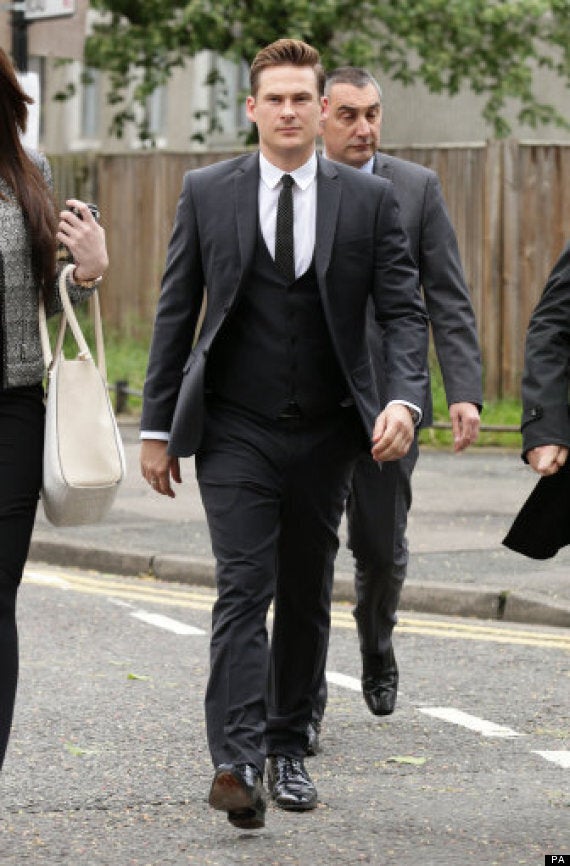 Lee Ryan was suited and booted for his court appearance
Lee, who discharged a foul-mouthed tirade at police officers and urinated on the floor of his cell following his arrest last month, blamed his meltdown on the stream of online abuse he received following his controversial appearance on 'Celebrity Big Brother'.
In court, it was reported that, in a police interview the day after his arrest, he informed officers he was on antidepressants and antibiotics, which he blamed for his intoxicated state.
On the evening in question, he had been out celebrating his bandmate Duncan James' birthday, and had thought he was okay to drive.
The singer got a full show of support from his Blue bandmates as he arrived at Ealing Magistrates Court this morning.
Antony Costa, Simon Webbe and Duncan James all turned up to support Lee, as he attended court in West London, following his arrest in his local town last month.
The singer is charged with failing to provide a specimen and criminal damage, following his arrest in the early hours of 11 April, after police officers allegedly spotted him driving erratically.
He has since been attending rehab after admitting he had some problems.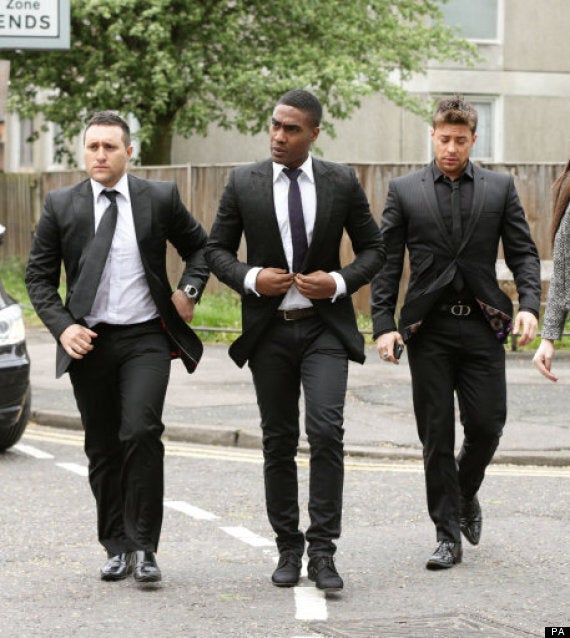 The Blue boys were out in force - Anthony Costa, Simon Webbe and Duncan James - in support of their bandmate
It's been a busy year for the Blue star. He became the stand-out star of one of Celebrity Big Brother's most infamous series, at the centre of a love triangle between model Casey Batchelor and... American Jasmine Waltz.