There's no questioning it, we're just three weeks in and this is already one of the biggest series of 'Britain's Got Talent' in the show's history, and we reckon Saturday night's (May 3) show is the best we've seen so far this year.
As usual we're going to bring you the five biggest, best and just plain strangest acts auditioning for Simon Cowell, Amanda Holden, Alesha Dixon and David Walliams in the forthcoming episode, though we must admit this week we really did struggle to keep it down to just five...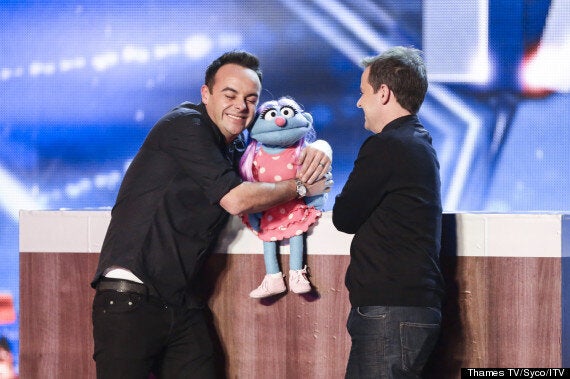 A hug from Ant and Dec has Patsy feeling less... erm... blue
One thing we love about 'BGT' is the fabulous unlikely divas it brings to our screens including Susan Boyle, Francine Lewis and, yes, even Simon Cowell to name but three, and that's one thing this series has been missing.
Thankfully, the first act of the evening Patsy May is here to remedy that. Patsy has us laughing right from the get go, explaining she's worried that the female judges might be intimidated by her and demanding a latte during her interview. But will the judges be impressed with Patsy's unique mix of singing and comedy, or will they just think she's a total muppet..?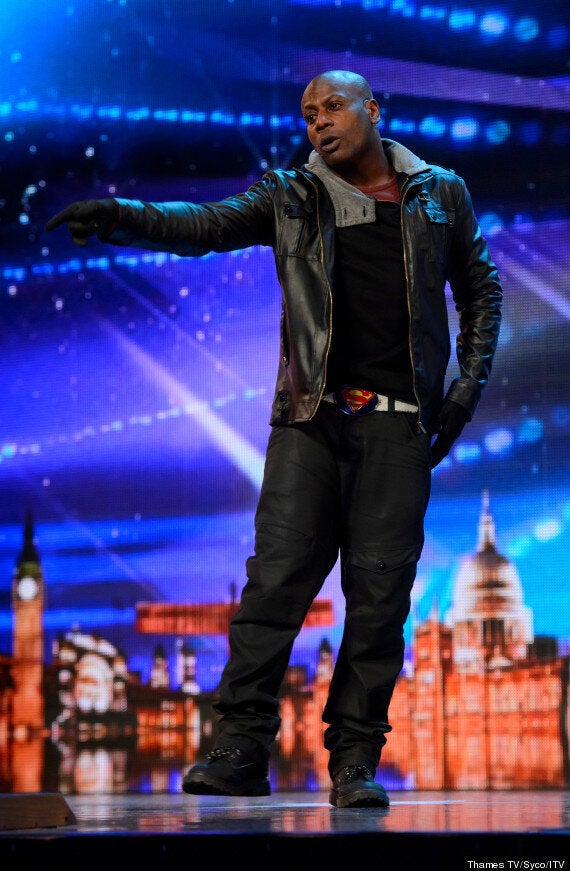 Osiris tries to charm the panel with his unique dance moves
Osiris is an interpretive dancer and singer-songwriter who lives in London, and quickly reveals that he has some history with Alesha. He reveals that he met Alesha 12 years earlier during a holiday in Corfu, and she urged him to pursue his dreams, and later tells Simon Cowell she's been an "inspiration" to him (we're not sure she's quite an "inspiration", mind you, but we do love that song she has about doing the washing up).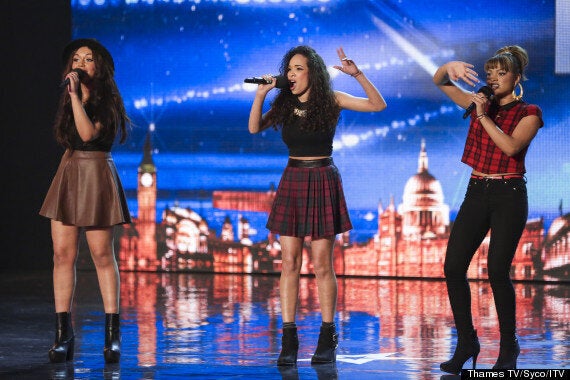 Young girlband Reaformed perform for the panel
As soon we saw Reaformed we had a good feeling about them. Their look is totally on point, their chemistry is charming and it is obvious they love what they do and are excited to get on stage and show the judges, particularly Alesha who they're obviously there to impress the most, what they've got. But with the stakes so high, can Reaformed manage to stand out with their vocals?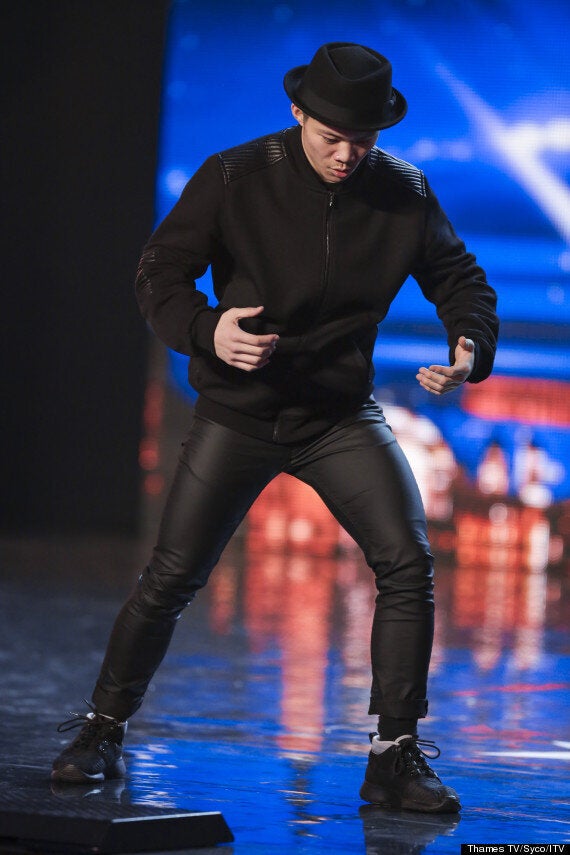 Kieran's performance was inspired by the Tin Man
Kieran is auditioning in the hope he can follow in the footsteps of series two winner George Sampson with his solo dance performance. The teenager reveals before taking to the stage that he's been a dancer for around four years, having taught himself to dance through YouTube videos (you see, there is more on there than videos of people falling over and cats playing the piano).
As his audition kicks off, he tells the panel his performance is inspired by the Tin Man from 'The Wizard of Oz' - we can only imagine his pretending to be a man without a heart really struck a chord with Simon Cowell - but will he be able to follow the yellow brick road to 'Britain's Got Talent' stardom?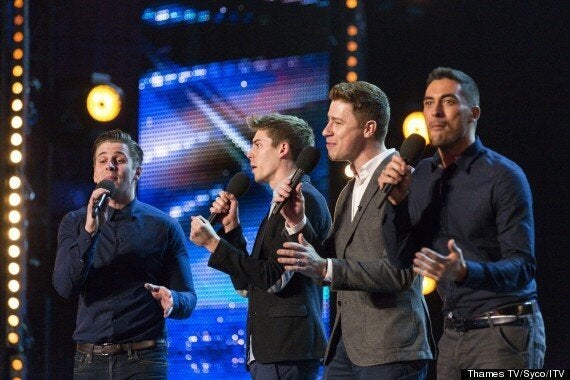 Jack Pack perform 'That's Life'
We suspect there are a lot of female viewers out there who are going to go wild for Jack Pack, a four-piece boyband who audition with a note-perfect performance of Frank Sinatra's 'That's Life' that the audience seem to lap up. The problem is, their 'Michael Bublé x4' routine won't appeal to everyone, and we can sense their slightly cheesy style might have some audiences reaching for the sick bucket… could that put the judges off?
Find out how these acts got on in 'Britain's Got Talent', airing Saturday May 3 at 7.15pm on ITV.
href="http://www.facebook.com/HuffPostUKEnt"target="_hplink">LIKE US ON FACEBOOK

| FOLLOW US ON TWITTER