Eleven people have been injured, one of them critically, in a circus accident.
A group of female acrobats fell 32 feet from an aerial platform at a circus in Rhode Island, after the scaffolding holding them collapsed on Sunday morning, the BBC reported.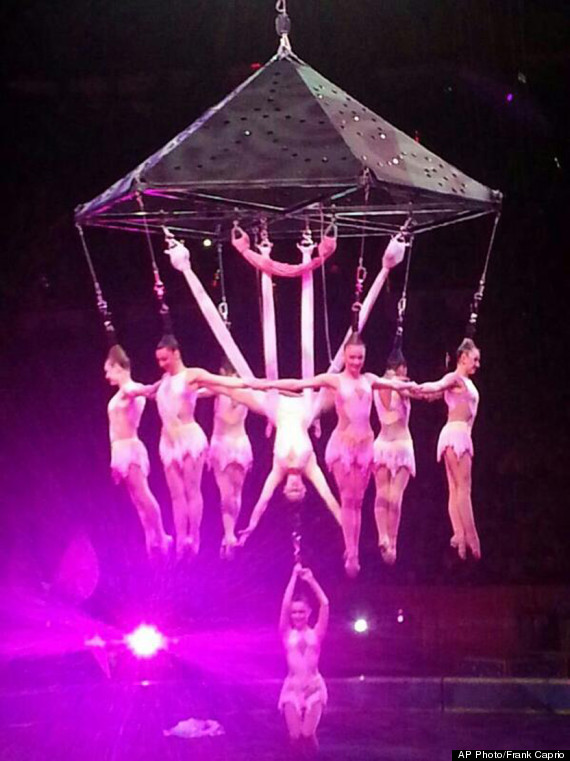 The 'human chandelier' at an earlier performance
They were performing a hair-hanging and motorbike high-wire act and were suspended in a "human chandelier" formation when the accident happened, the broadcaster said.
The accident occurred on Sunday morning during the Ringling Brothers and Barnum and Bailey Circus show in Providence. A dancer on the ground was among those hurt.
The BBC reported that 11 people were taken to Rhode Island Trauma Center, where one person is in a critical condition.
"All performers in the act received immediate medical attention and were transported to a local hospital for further care," the circus company said in a statement to the BBC.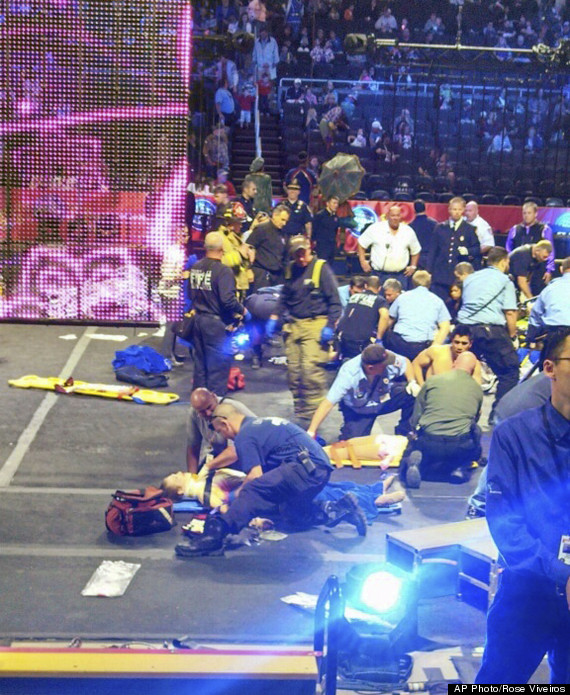 11 people were injured, including a dancer on the ground
One 14-year-old eyewitness told the Associated Press that she thought at first it was part of the act.
"It just went crashing down. Everyone was freaking out. We heard this huge clatter and then we just heard the girls scream," she said.