Pictures of the day from The Huffington Post brings you the very best news and sports images, from around the world chosen and created by our own photo editors, Elliot Wagland, Tahira Mirza and Michael Cripps.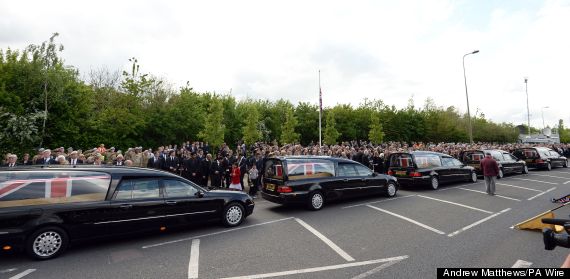 Mourners pay their respects as hearses carrying the coffins of five service personnel killed in a helicopter crash in Afghanistan pass the Memorial Garden in Carterton, Oxfordshire.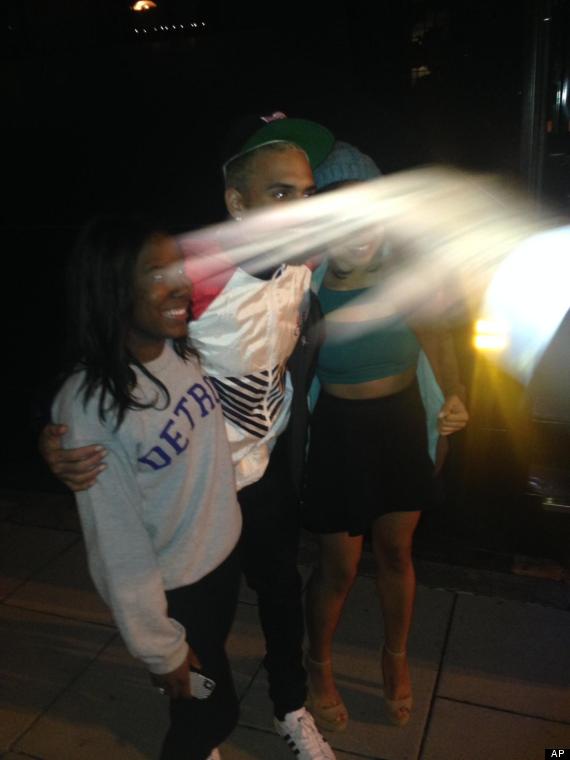 This photo provided by U.S. Attorney's Office for the District of Columbia, shows Chris Brown posing with two women in 2013 in Washington DC, one of five photos that prosecutors entered into evidence in the assault trial of Christopher Hollosy, the bodyguard of Brown. A judge approved the release of the five photos on Monday, May 5, 2014. Prosecutors say Brown and Hollosy hit 20-year-old Adams after Adams tried to get into a photo Brown was taking with two women outside his tour bus. Hollosy was convicted of assault and plans to appeal. Brown's trial was delayed for months. Hollosy told police he, not Brown, punched Adams.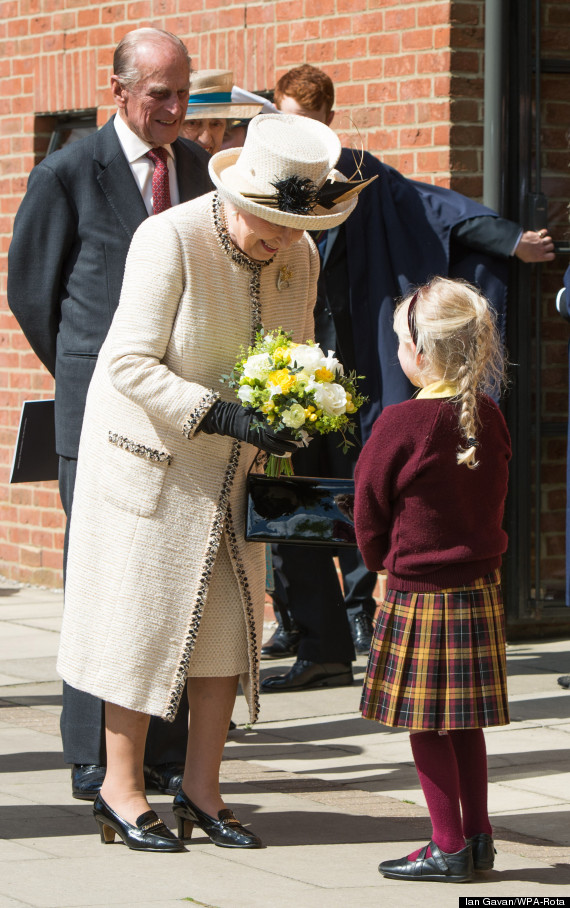 Queen Elizabeth II and the Duke of Edinburgh visit Essex. The Royals attended Felsted School where they unveiled two plaques to commemorate the School's 450th anniversary and completion of a new boarding house.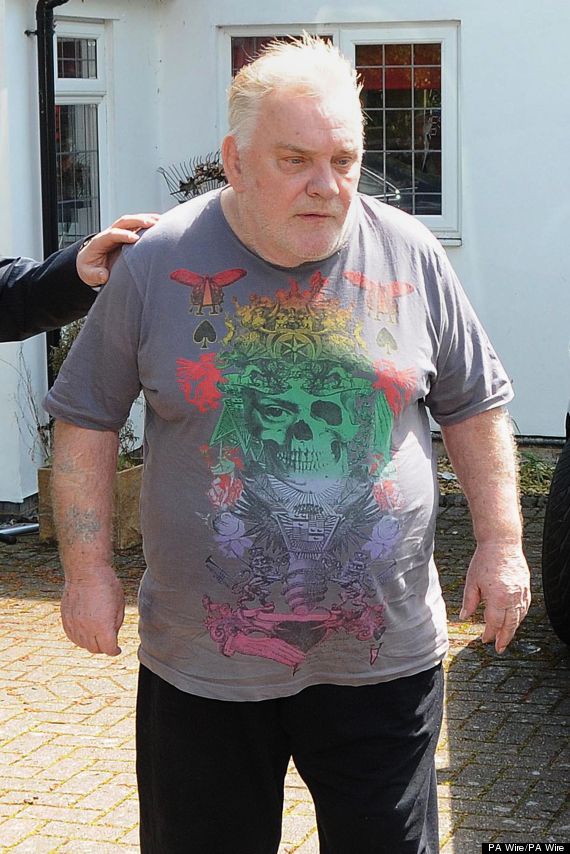 Freddie Starr outside his home in Warwickshire after the CPS confirmed that he will not be charged as part of Operation Yewtree due to insufficient evidence. The Earl of Wessex learns how to present the weather with ITV's Laura Tobin and students of the Department of Meteorology during a visit to the University of Reading in Berkshire.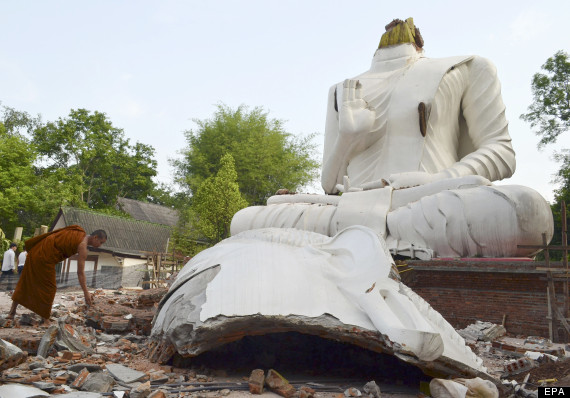 A Thai Buddhist monk removes debris and remains of a collapsed Buddha statue damaged by the 6.3 magnitude earthquake at Wat Udom Waree temple in Phan district, Chiang Rai province, northern Thailand, 06 May 2014. A magnitude-6.3 earthquake on 05 May 2014 in northern Thailand killed an 83-year-old woman. The earthquake caused blackouts, damaged roads, buildings and temples in the northern provinces of Chiang Mai and Chiang Rai and could be felt in high-rise buildings in Bangkok several hundreds of kilometers away. The quake was one of the strongest recorded in Thailand, which does not sit on any major fault lines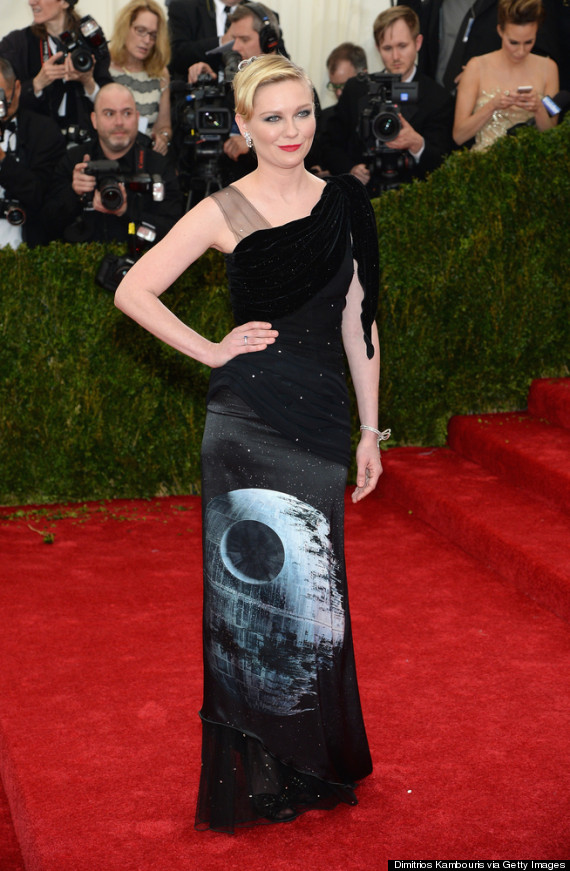 Kirsten Dunst attends the 'Charles James: Beyond Fashion' Costume Institute Gala at the Metropolitan Museum of Art on May 5, 2014 in New York City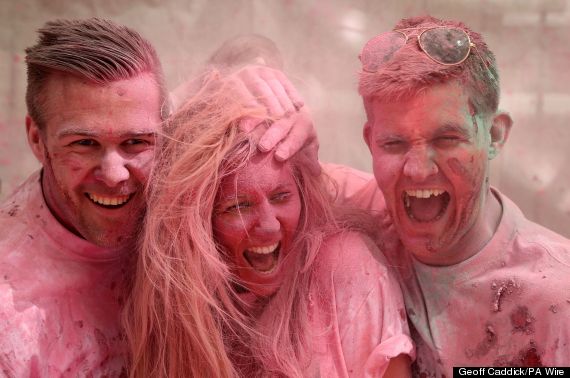 Revellers (from left) Joe Baulf, Charlotte Axe and Mike Payne throw fresh raspberries and powder paint to celebrate the return of Kopparberg Raspberry, at Vibe Bar in Brick Lane, east London.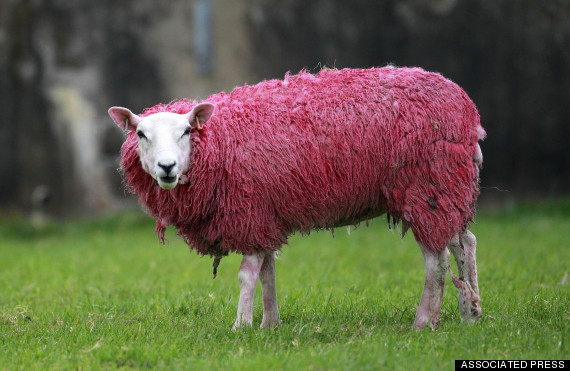 A pink sheep stands in a field in Ballintoy, Northern Ireland, Tuesday, May, 6, 2014 in preparation for the Giro d'Italia. Many towns and villages across Ireland have been going pink in preparation for the Giro d'Italia which has three stages in Ireland running from May 9-11.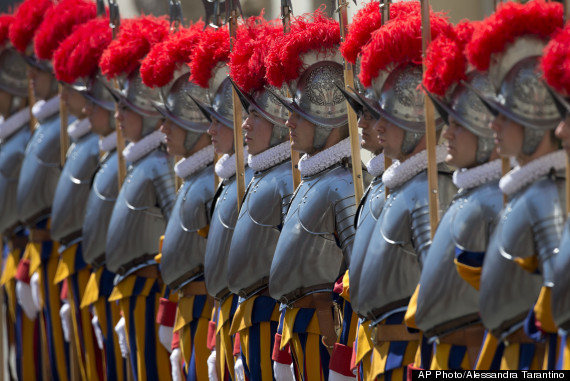 Vatican Swiss guards line up during a swearing-in ceremony, at the Vatican, Tuesday, May 6, 2014. The ceremony is held each May 6 to commemorate the day in 1527 when 147 Swiss Guards died protecting Pope Clement VII during the Sack of Rome.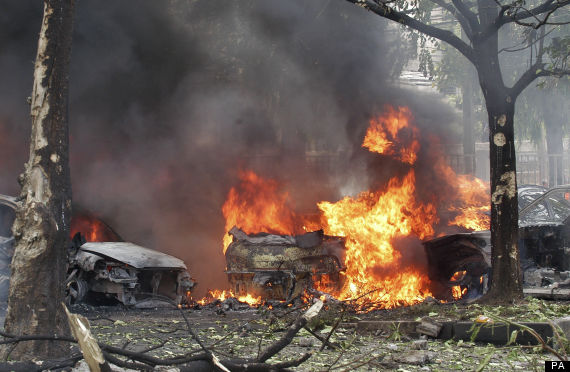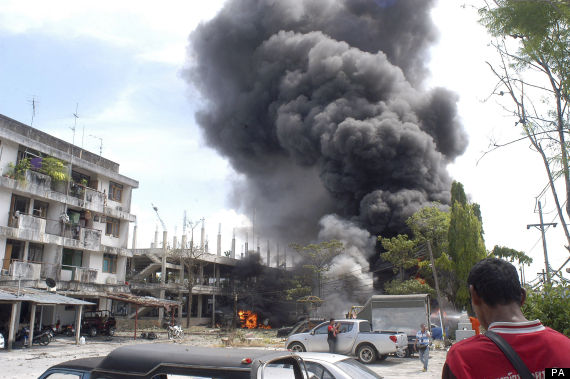 Cars are engulfed in flames after a bomb hidden in a car exploded at a police station parking lot in Hat Yai district in Songkhla province, southern Thailand, Tuesday, May 6, 2014. Police say bombs have exploded at the police station and a convenience store in Hat Yai, a tourist city in Thailand's violence-plagued south, injuring at least nine people.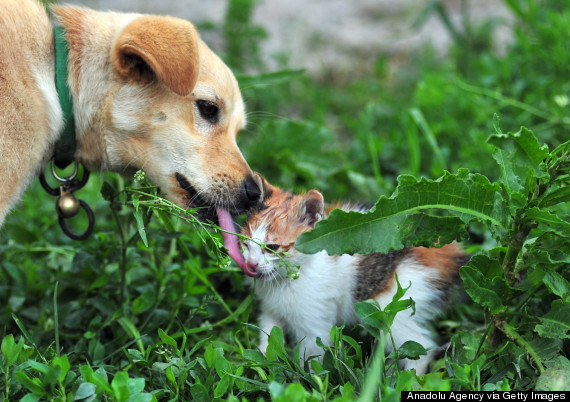 Friendship of a dog named ''Findik'' (nut) and of a cat named ''Fistik'' (peanut) cubs amazes those who see them in the field of play in Inegol district of Bursa, Turkey.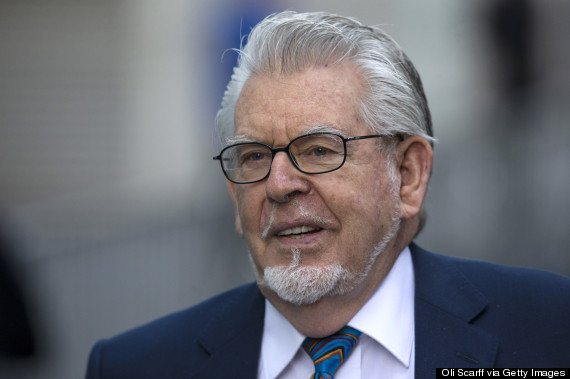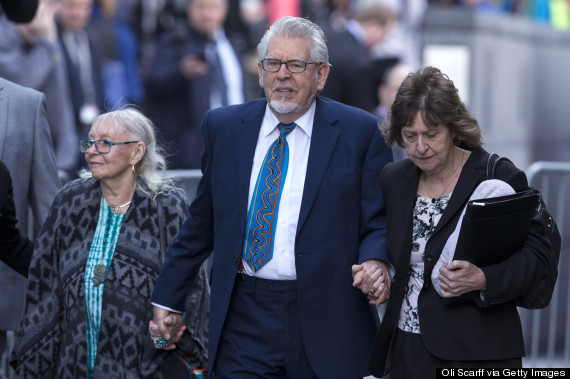 Artist and television personality Rolf Harris (C) and his wife Alwen Hughes (L) arrive at Southwark Crown Court on May 6, 2014 in London, England. Mr Harris, who was arrested in March 2013 by police officers working for Operation Yewtree, has been charged with 16 counts of indecent assault on teenage girls and of making indecent images of children. Male streaker wearing a pink mankini and gold chain crashes the red carpet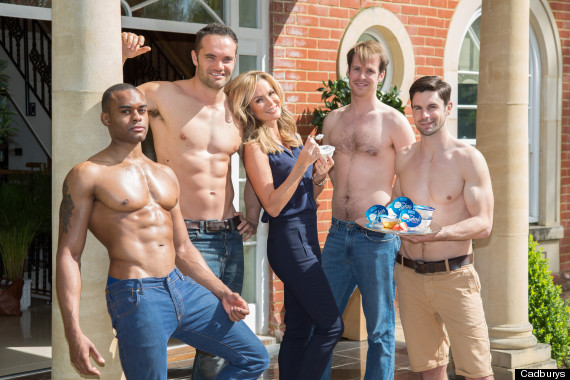 Having searched the country high and low for real British talent, Amanda Holden is now on the judging panel for a different type of talent – real male body shapes! In the pursuit of deliciousness, Amanda Holden and Oykos are on the hunt to find the nation's tastiest real-life hunks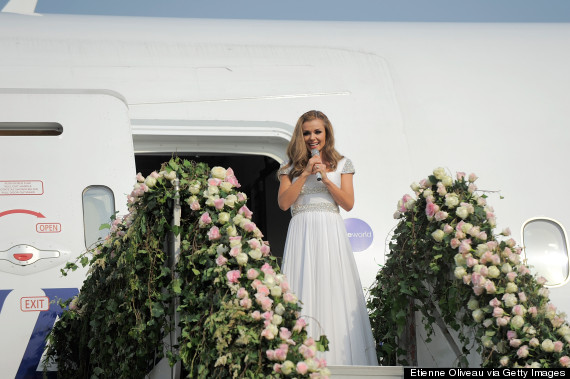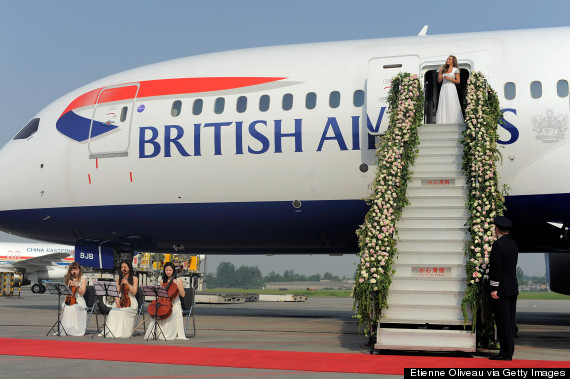 British mezzo-soprano Katherine Jenkins performs the Leonard Cohen classic 'Hallelujah' on the flower adorned steps of British Airways new Boeing 787 Dreamliner to celebrate the inaugural flight from London Heathrow to Chengdu, held at Chengdu International Airport on May 6, 2014 in Chengdu, China. British Airways has increased the number of direct flights between London and Chengdu from three to five per week from May 5, 2014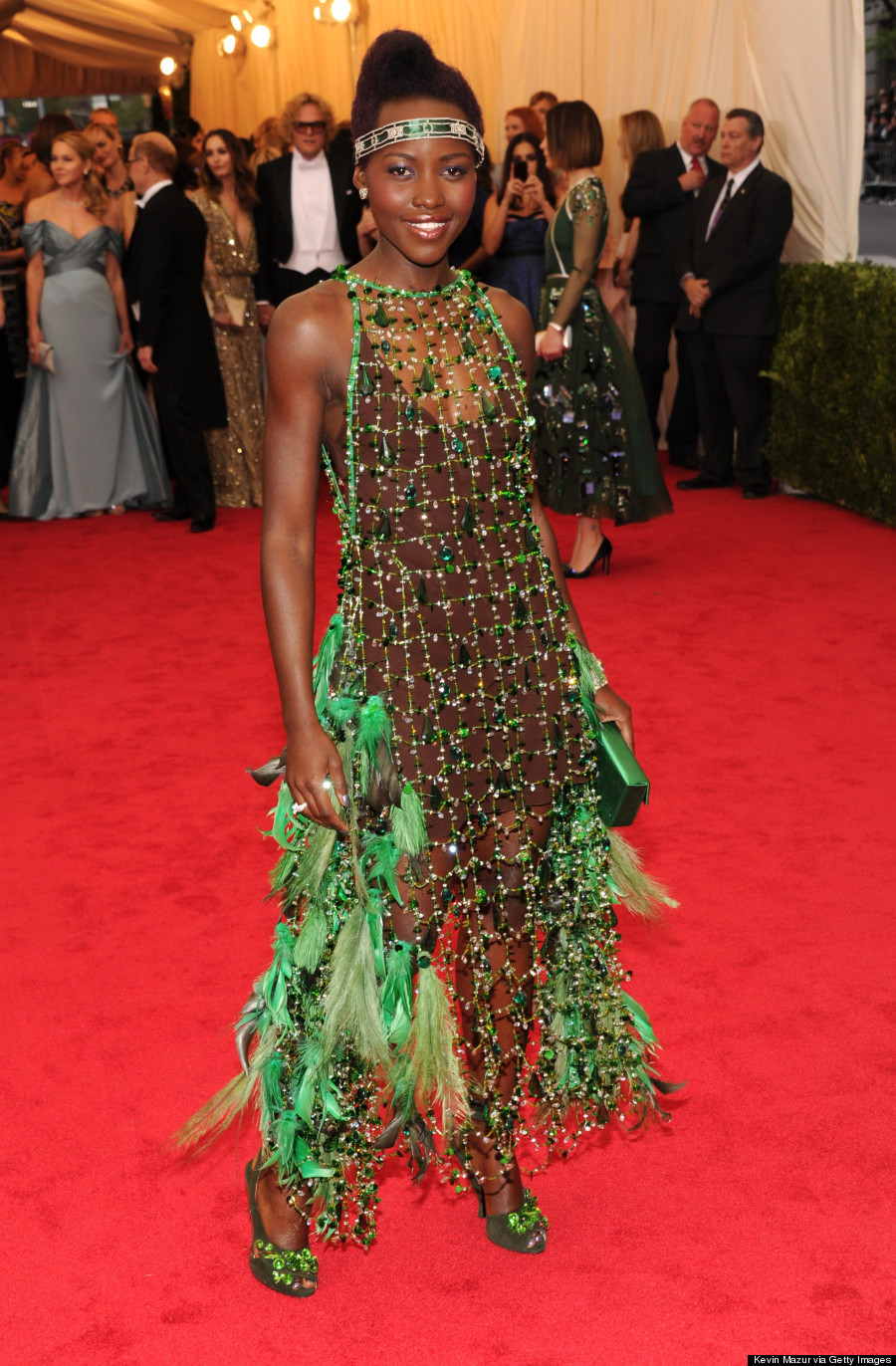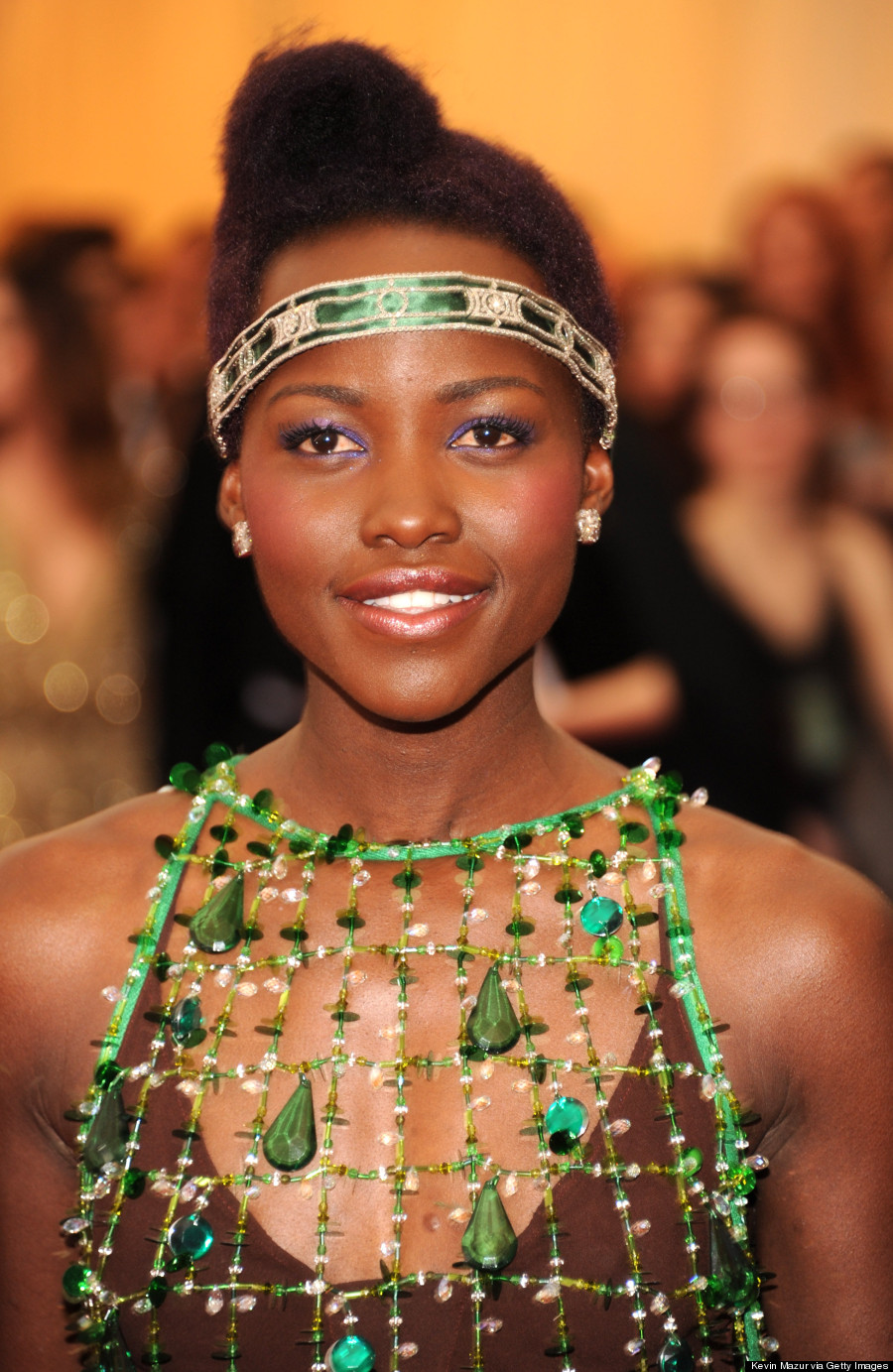 World's Most Beautiful Person (and flawless human being) Lupita Nyong'o made her 2014 Met Gala debut in New York City on Monday.
The Oscar-winner looked breathtaking in a kooky green '20s-inspired ensemble as she made her way up the famous Met red carpeted steps and blew everyone away with her grace and beauty. SEE THE FULL STORY HERE.
Check out all the 2014 Met Gala looks:
Uploaded onto Imgur this could be the creepiest ultrasound we have seen yet..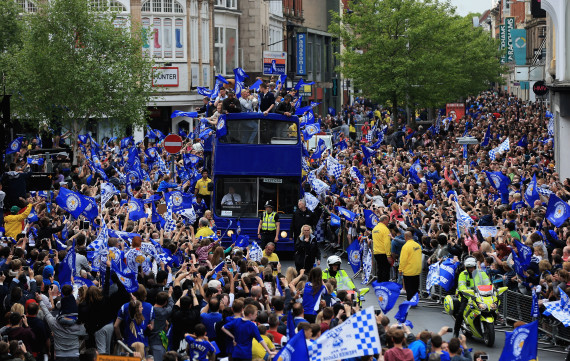 Leicester City players ride in an open top bus through the city centre during a victory parade in honour of the football club winning the SkyBet Championship League trophy on May 5, 2014 in Leicester, England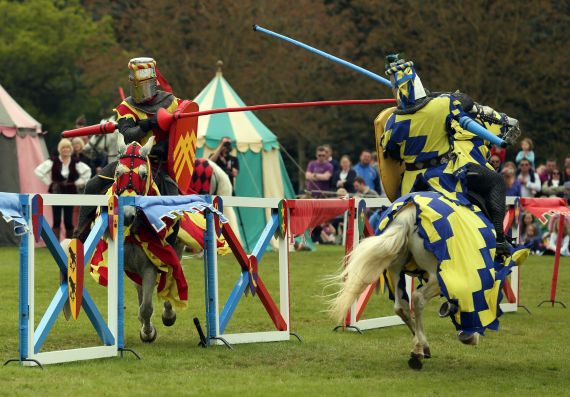 Steve Beart, from Knights of Royal England, prepares his horse before taking part in a jousting re-enactment on the south lawn at Blenheim Palace in Woodstock, Oxfordshire.