A planned three-day strike by London Underground workers in a row over Tube ticket office closures has been called off after last-ditch talks.
Members of the Rail, Maritime and Transport union were due to walk out from 9pm, but a breakthrough was made at a meeting with LU.
The union said the industrial action had been suspended.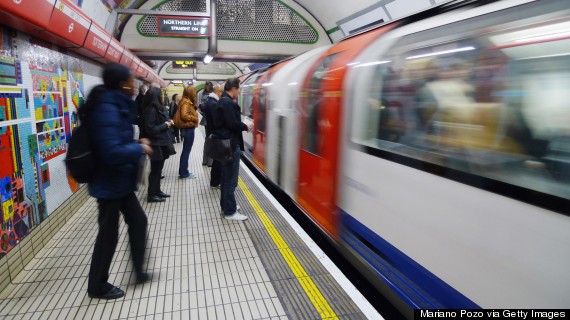 Seems like you're going to work after all...
Mayor of London Boris Johnson called the breakthrough a "victory for common sense and for Londoners" and said it was proof the tactics of the RMT would not work.
"I always said these strikes were pointless, and by getting so many people to work during last week's stoppage Transport for London has shown the RMT that its actions, supported by a minority of its members, will achieve nothing," he continued, saying it was vital to implement the "modernisation programme" that involves the closure of 260 ticket offices.
"This will get more staff out from behind glass screens and back offices to help passengers, and all without any need for compulsory redundancies," Johnson added. "There is no justification at all for holding London to ransom."
The RMT's acting general secretary Mick Cash said the union had been "able to secure real movement and significant progress" over the bank holiday. "Pre-conditions have been removed, protection of earnings has been agreed and we now have a viable framework for a proper review of the cuts and closures programme," he said, adding that had been achieved "directly through our members' campaign of industrial action".
Phil Hufton, chief operating officer of London Underground, said he hoped the cancellation of the strike meant more amicable future relations. "Modernisation of the Tube means that it is our intention to close all ticket offices, used in less than 3% of journeys, and instead deliver a vastly better customer service by bringing more staff than ever before out on to the concourses of stations at ticket machines, ticket gates and platforms - just as we delivered during the London 2012 Games.
"This will also allow us to save £50 million per annum to reinvest in better and more reliable train services and to keep fares down."
On Tuesday, the Government is due to announce support for Johnson's proposals on ballot thresholds which will limit the power of unions to strike without majority support.