The star of Channel Four's controversial Benefits Street programme has received multiple offers to become a TV chef from major broadcasters - but she is also having her benefits claims investigated, it has been reported.
Deidre Kelly, better known to audiences and neighbours in Birmingham's James Turner Street as "White Dee", was described by her agent as "an amazing cook".
As well as the cookery offers, she is also having her claims for Disability Living Allowance (DLA) investigated, after she was pictured partying with friends in the Majorcan resort Magaluf, the Daily Mail reported.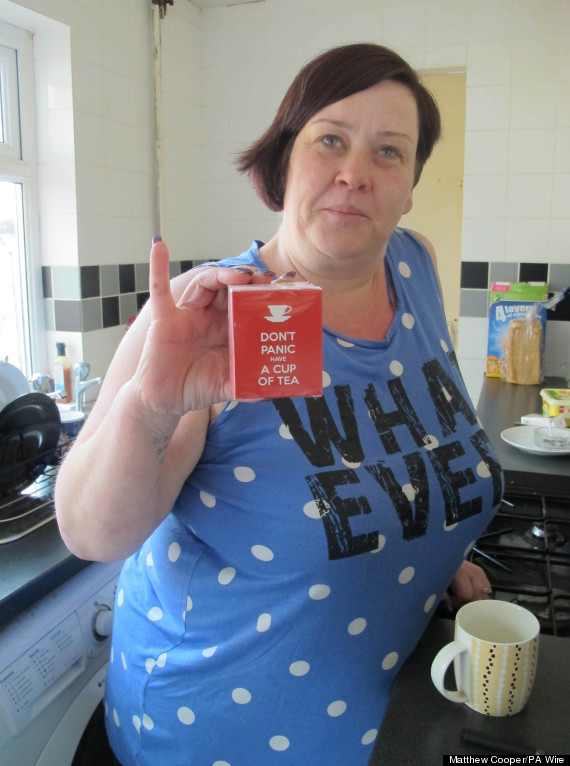 White Dee has received seven different offers to become a TV chef, her agent said
Her agent Barry Tomes told the paper: "What many people don't know about Dee is that she is an amazing cook and has been offered her own cookery show."
The paper reported she has seven offers from production companies, including from BBC, ITV, Channel 4 and Channel 5, as well as three separate record deals, but Mr Tomes said she turned them down because she is "too unwell".
He also told the paper he recommended she take holidays abroad, which is not against the rules for claiming benefits, to help combat her depression.
Dee, who was shown on Benefits Street as helping and supporting her friends and neighbours, many of whom were also on benefits, claims DLA due to this.
The Mail reported she would face questions from the Department for Work on Pensions on her eligibility to receive the benefit and whether she could work.
The Birmingham Mail reported she did not pay for the Magaluf trip and was invited by another client of her agent.
Tomes told the newspaper, Dee's local paper: "Brooke [Nickerson] invited Dee expenses-paid to join her on her tour.
"Brooke was there working – the invite and VIP area was private. I am funding a lot for Dee because she is a great long-term investment.
"She takes medication daily. When we get that sorted and if Dee still wants, I am sure we will earn substantial money."