People from ethnic minorities will make up almost a third of the UK population by 2050, according to a new report by a prominent think tank.
In 'A Portrait Of Modern Britain', released on Tuesday, Policy Exchange also claim that, with the exception of those with an African heritage, a majority of non-white Britons describe themselves as "British-only" - not English, which is, it says, an identity primarily used by white people.
It says currently eight million people, or 14% of the UK population, are from ethnic minorities. But the BME population now accounts for 80% of growth and has doubled in the past decade while the white population has remained constant.
The report also says politicians should stop treating ethnic minorities as one homogeneous group and start appealing to the varied political views and concerns of non-white Britons.
The report argues immigration from the Caribbean, the Indian subcontinent and Africa since the Second World War has resulted in diverse groups with widely differing opinions, experiences and traditions - though they are all classified as the Black and Minority Ethnic (BME) umbrella.
It says politicians have failed to address these groups individually and says there are "clear and meaningful differences between each of these communities, which need to be fully understood" by policymakers.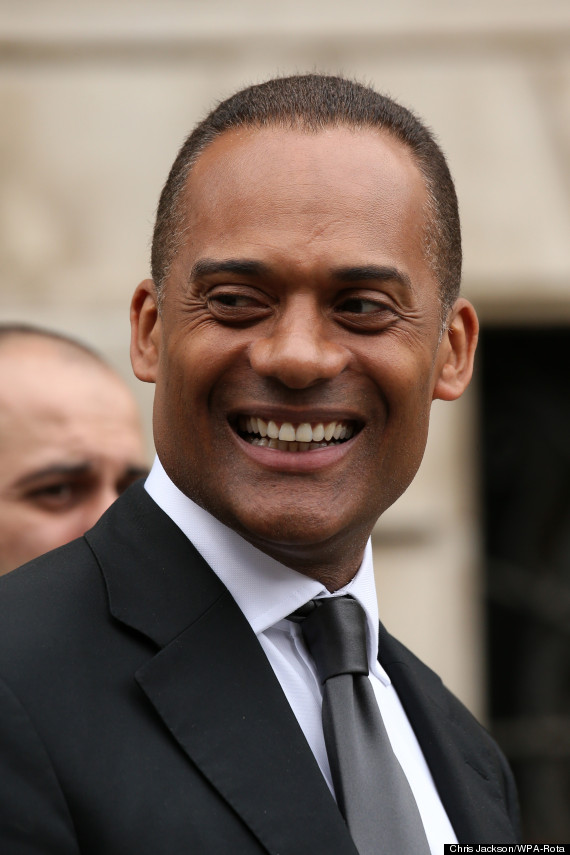 Tory MP Adam Afriyie said his party's lack of support among ethnic minorities would likely persist
Rishi Sunak, report co-author and head of Policy Exchange's BME Research Unit, said: "These communities will continue to become an ever more significant part of Britain, especially in future elections.
"However, as our research demonstrates ethnic minorities are not one homogeneous political group.
"From education to employment, housing to trust in the police, politicians from all parties must understand the different issues affecting individual communities."
The handbook draws on survey, census, academic and polling data to build up a detailed picture of the five largest minority groups in the UK - Indian, Pakistani, Bangladeshi, Black African and Black Caribbean.
The right-leaning think tank says that currently voters in BME communities overwhelmingly identify with and vote for the Labour Party "regardless of class or association with Conservative policies", with 68% voting for Gordon Brown's party at the 21010 General Election, compared with 16% for the Conservatives and 14% for the Liberal Democrats.
Voting intention, a higher rate of religious worship and living in large family groups are shared traits that members of the five largest historic immigrant groups have in common, the report shows.
But aside from that it argues there is huge variety between them in how people live, including whether they marry - and whom - and how many children they have, how well educated they are and what jobs they do.
Last month, Adam Afriyie, the first black Tory MP and once touted as a future party leader, said the Conservatives will not be able to completely detoxify its brand in the eyes of ethnic minority voters in time for next year's general election.
He admitted that even if Prime Minister David Cameron "does everything perfectly" in the run up to the 2015 General Election, the party's lack of support among minorities will persist.
But Afriyie said the party would be making a mistake if it changed its policies to suit individual groups in a "political gamble" for more popularity.