Liverpool's capitulation at Crystal Palace compelled Glen Johnson to lash out at "clueless sofa" critics on Twitter.
Johnson's failure to close down Damien Delaney in the 79th minute triggered a remarkable fightback from Palace, who earned a draw through two predatory strikes from substitute Dwight Gayle.

Johnson was unable to contain his fury after the game
Liverpool's defence has been heavily criticised throughout the course of the season, and on Monday night Johnson, especially, was singled out by supporters.
"Absolutley clueless....." his first tweet read. "So many sofa experts in this game.... Absolutely no idea about football what so ever! #Jokers"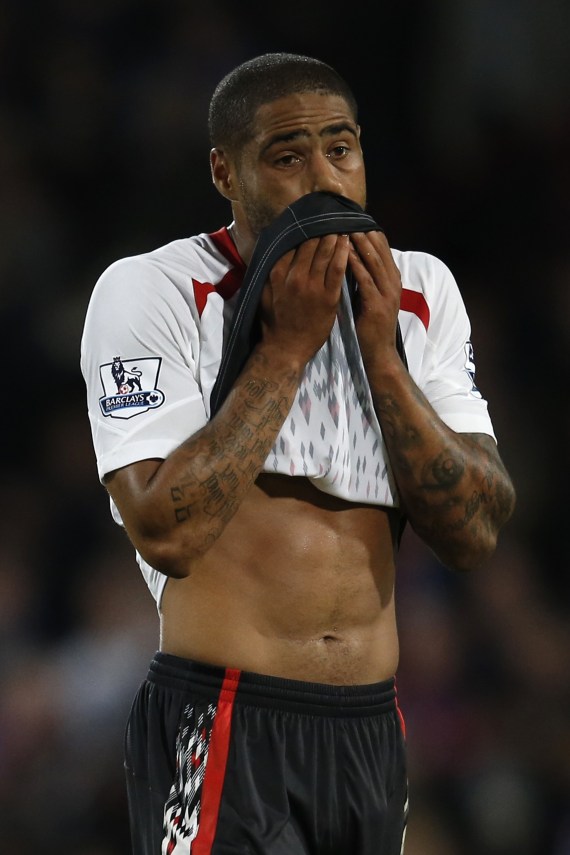 Johnson joined Liverpool for £17m from Portsmouth in 2009
Johnson's defensive game was dissected by Jamie Carragher and Gary Neville, his England coach, on Monday Night Football, before former Liverpool players Robbie Fowler and Dietmar Hamann also castigated him on Match of the Day.