Roger Bannister became the first man to run a mile in under four minutes at Iffley Road, Oxford, 60 years ago today.
It was on a wet, blustery spring day that the lanky English medical student became the first runner to break the fabled four-minute barrier in the mile, a feat many had thought was humanly impossible.
Helped by two pace makers, the 25-year-old Bannister completed four laps around a cinder track in Oxford in three minutes, 59.4 seconds, a milestone that captured the world's fascination and still resonates today.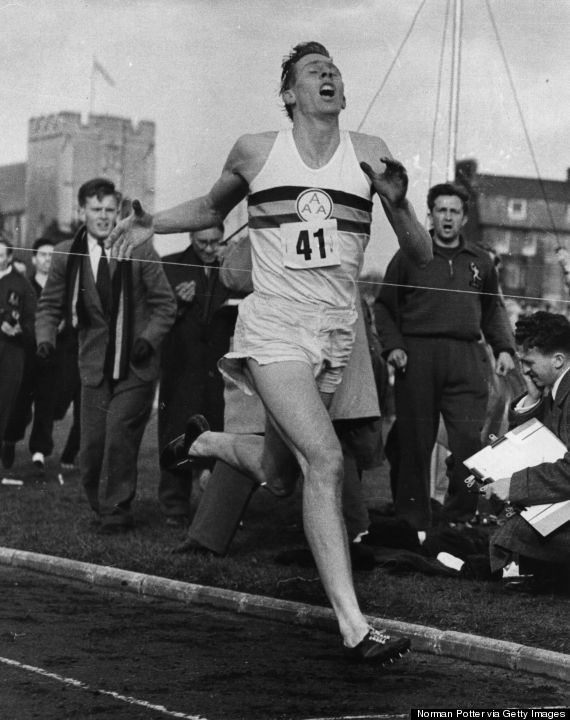 Bannister nears the finishing line at Iffley Road, Oxford, 60 years ago today
"It was a target," Bannister, now 85 and fighting Parkinson's disease, said in an interview with The Associated Press at his Oxford home, a short distance from the Iffley Road track where he made his name. "University athletes had been trying for years and it just didn't seem to be capable of being broken. There was this magic about four symmetrical laps of one minute each.
"It was just something which caught the public's imagination. I think it still remains something that is of interest and intrigue."
Bannister's record lasted just 46 days, and he considers his victory over Australian rival John Landy a few months later as his greatest running exploit.
Yet, as Tuesday's 60th anniversary attests, Bannister's 3:59.4 remains part of track and field lore, a symbol of boundary-busting endurance that stands the test of time.