Alan Brazil's remark that female football reporters and commentators make him "cringe" is another developing sexist maelstrom in the game.
The talkSPORT presenter is not the first, however...
ANDREY ARSHAVIN
"When girls like football, I think it's ok. But I think that the level of women's football is too low to take it seriously."
SEPP BLATTER
"Let the women play in more feminine clothes like they do in volleyball. They could, for example, have tighter shorts. Female players are pretty, if you excuse me for saying so, and they already have some different rules to men – such as playing with a lighter ball. That decision was taken to create a more female aesthetic, so why not do it in fashion?"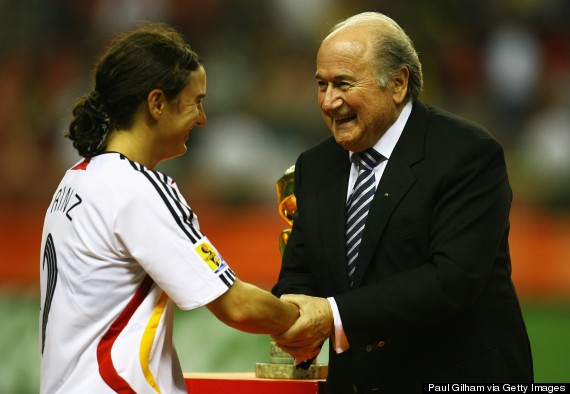 "Could you wear tighter shorts next time, please?"
MIKE NEWELL ON ASSISTANT REFEREE AMY RAYNER
"She shouldn't be here. I know that sounds sexist but I am sexist. This is not park football, so what are women doing here? If you start bringing in women you have big problems. It is tokenism for the politically correct idiots."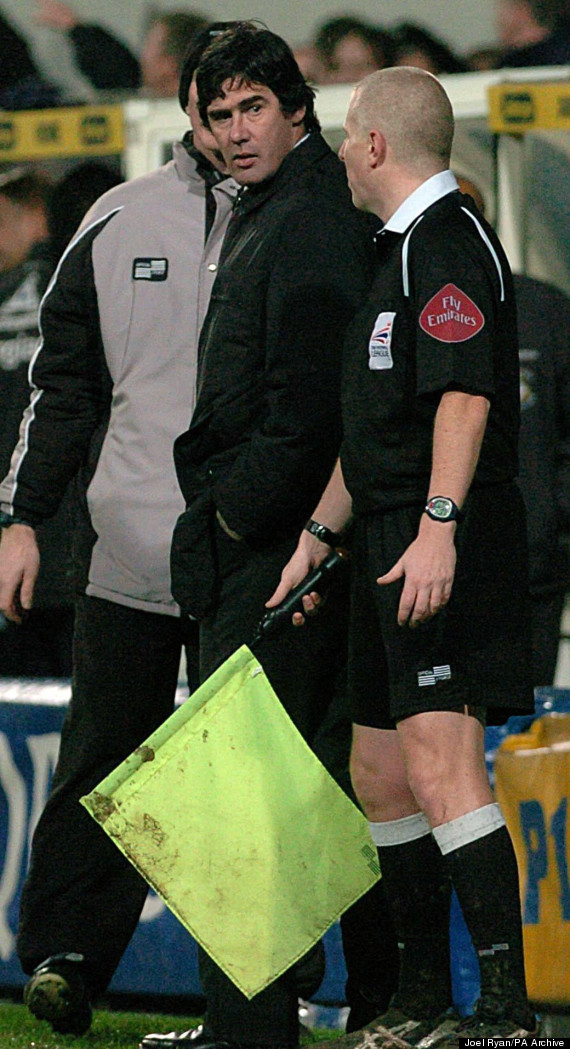 "At least you're not a woman."
RON ATKINSON
"Women should be in the discotheque, the boutique and the kitchen, but not in football."
RON ATKINSON
"Blimey, you're the first bird I've met with an FA coaching badge."
RICHARD KEYS AND ANDY GRAY
Keys: "Somebody better get down there and explain offside to her."
Gray: "Yeah, I know. Can you believe that? A female linesman. Women don't know the offside rule."
Keys: "Course they don't. I can guarantee you there will be a big one today. Kenny (Liverpool manager Dalglish) will go potty. This isn't the first time, is it? Didn't we have one before?"
"The game's gone mad. Did you hear charming Karren Brady this morning complaining about sexism? Do me a favour, love."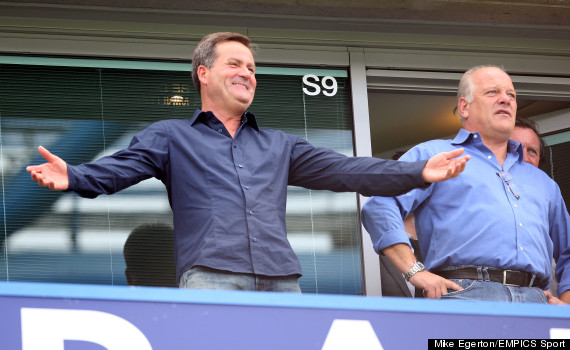 "It was just banter."
RICHARD KEYS AND ANDY GRAY
Both: "Get your tits out for the lads."
RICHARD KEYS
"Did you smash it?"
RICHARD KEYS AND ANDY GRAY
Gray: "Charlotte, would you tuck this in for me, love?"
(Both laugh)
THIERRY HENRY
"Next time I'll learn to dive maybe, but I'm not a woman."