Never has the hormonal awkwardness of youth been captured so comedically, as well as sweetly, on screen as by director Bill Forsyth in his coming-of-age tale 'Gregory's Girl'.
More than 30 years since it won a BAFTA for its screenplay, that successfully tapped into the solipsistic consciousness of teenage schoolboys, 'Gregory's Girl' is being released for the first time in widescreen and it stands up very happily to another viewing.
John Gordon Sinclair with Dee Hepburn, the object of his obsessed affections
Gawky teenager Gregory (John Gordon Sinclair) is shattered when his place on the school football team is taken by another. This angst turns to obsession when the pitch replacement turns out to be Dor-o-thy (Dee Hepburn), who takes centre stage both on the pitch and in his obsessions.
WATCH above our clip - many people's very favourite scene from this ever popular film
Eventually, despite the lack of care shown by his pals - "you're obsessed with an unobtainable object" - one of whom is too distracted by cookery programmes to help ("easy on the sugar, lady") and with the attention of his much younger, much wiser sister ("you can't wear a brown jumper"), Gregory somehow lands himself a date but, even then, things don't go anywhere near the plan.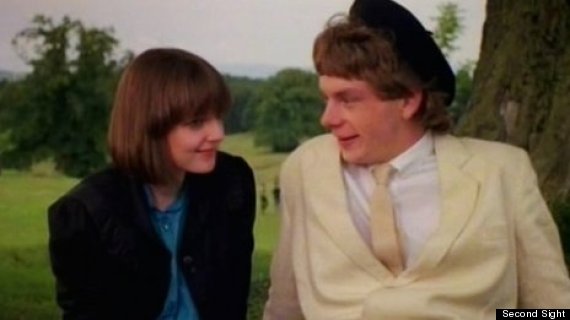 "I like your beret," said Gregory in the few seconds before...
Somehow, 'Gregory's Girl' has stayed warm in the hearts of all who viewed it on its debut. I saw it at the cinema in a double-bill with 'Chariots of Fire' no less. What an afternoon that was! But it's not the only Scottish film to prove a wealth of creativity north of the border. Here are the 10 other Scottish films you need to see... unless you can think of one we've missed...?
'Gregory's Girl' is now available on DVD, Blue-Ray and VPD. Bonus features include audio commentary with Bill Forsyth and film critic Mark Kermode, an interview with the director, and the 'Gregory's Girl' memories of co-star Clare Grogan.
LIKE US ON FACEBOOK | FOLLOW US ON TWITTER