The growing controversy over halal food has dragged in more stores, after it emerged they were selling halal meat not labelled as having been killed in accordance with Islamic ritual.
The controversy centres on the fact halal slaughter - like kosher slaughter - is exempt from the legal requirement in the UK to pre-stun the animal before killing it - despite the fact the vast majority of halal meat served in Britain is from animals that are pre-stunned.
On Wednesday, the Daily Mail reported Tesco, Sainsbury's, Morrisons, Waitrose and Marks & Spencer all sold the imported halal meat that is not labelled as such.
All of the stores have told The Huffington Post UK that all its meat from is pre-stunned, including those slaughtered in accordance with halal.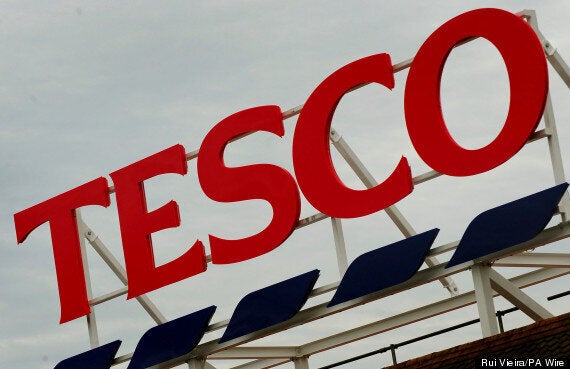 Tesco is reportedly among the stores selling New Zealand halal lamb without labelling it as such
A spokesman for Waitrose told HuffPoUK its meat was "always pre-stunned".
He said: "UK law currently permits slaughter both with stunning and without - a requirement of some faiths. However, to maintain Red Tractor assurance scheme standards, signified by a logo on the label, which all Waitrose meat & poultry achieves, all animals must be pre-stunned.
"New Zealand law also requires all animals to be pre-stunned at slaughter".
A Morrison's spokesman said: "We require that all Morrisons own label meat and poultry is from animals that are stunned prior to slaughter according to our stringent animal welfare standards.
"Most of our fresh beef and lamb is processed through our own abattoirs. Customers who do not wish to purchase halal or kosher products can choose Morrisons-branded fresh meat in full confidence that all animals are stunned and no prayer is read at slaughter.
"In the case of meat contained in processed Morrisons products, we do not request in our specifications with suppliers that the animal receives a halal blessing before slaughter. A small number of processed meat products may contain meat that is blessed but it is always pre-stunned.
"There is currently no UK labelling scheme to cover this area and we would welcome government guidance to be able to offer customers even greater transparency than we do at present."
But the Department for Food and Rural Affairs (Defra) told HuffPoUK it was for stores to decide what to label "in the first instance".
A spokesman said: "We want people to have the information they need to make informed choices about the food they buy. In the first instance that is for the retailer or the food outlet to provide. We have contributed to the EU on their study into compulsory labelling of meat and will review options for the UK once it is finalised this summer."
Marks & Spencer said blessing animals while slaughtering them was "an industry norm" in New Zealand, adding it did not specify any religious practice when sourcing the meat and therefore does not label it as halal.
A spokesperson said: "All meat sold at M&S is stunned prior to slaughter, regardless of its country of origin. This is in accordance with our strict animal welfare policy.
"All lamb imported into the UK from New Zealand is blessed. This is an industry norm in New Zealand, not an M&S requirement, and is only applicable to New Zealand lamb. It does not alter M&S's stance that all our meat is stunned prior to slaughter."
Tesco said it sold halal meat from animals that were not stunned before slaughter "in a small number of stores", which are labelled as halal and sold from counters run by the National Halal Centre.
The store said all its lamb from New Zealand was stunned.
A spokeswoman said: "All the meat we sell from these suppliers is stunned before slaughter; the only difference being that Halal meat has received a blessing.
"We do not specify to these suppliers that halal practices, such as a blessing, should be followed; we therefore believe it would be misleading for all customers to label the meat as halal."
All four stores said they had always set out their policy on halal on their website.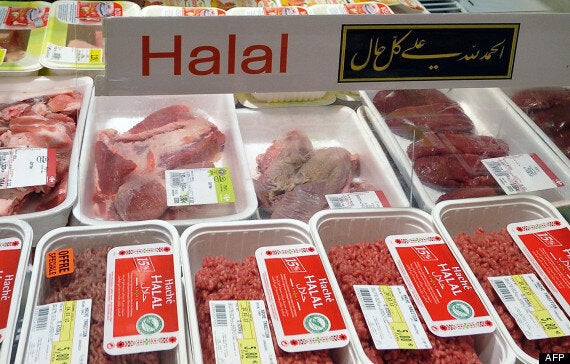 All the stores concerned told us all their New Zealand meat, including halal, is pre-stunned
A spokesperson for the RSPCA told HuffPoUK it opposed slaughter that did not involve pre-strunning and said this was "nothing to do with the expression of religious belief".
"Non-stun slaughter can cause considerable suffering and we believe this practice should be banned once and for all.
"We believe that meat produced from animals stunned or not stunned before slaughter should be clearly labelled to allow consumer choice, and continue to press for changes in the law that would improve the welfare of all farm animals at the time of slaughter."
Defra said it preferred animals be stunned before slaughter but added it had "no intention" of stopping Jewish and Muslim communities from not doing so.
A spokesman for department said: "There are strict laws in place to ensure welfare standards are met during slaughter. Although we would prefer animals to be stunned before slaughter, we respect the rights of Jewish and Muslim communities to eat meat in accordance with their beliefs.
"The government has no intention of banning religious slaughter."
A spokesman for David Cameron said it was not for the government to intervene and have things clearly labelled.
He said: "The Prime Minister's view is that it is an issue of consumer choice and consumer information.
"So it is a matter for retailers and restaurants to work with customers and consumer groups and representatives of faith organisations.
"He is a strong supporter of religious freedoms, including religious slaughter practices."
Burger King told us they do not serve meat from animals slaughtered in accordance with religious rules, adding they serve "100% British and Irish beef".
A spokesperson for the fast food chain said: "Food quality and safety are a top priority for Burger King restaurants globally.
"The company has instituted rigorous procedures to help ensure that our suppliers around the world continue to meet our strict specification for 100% beef burgers.
"The beef burgers served at the Burger King restaurants in UK & Ireland are made of 100% British and Irish beef, which is not slaughtered in a halal or kosher manner."